Is your iPhone XR Stuck at the Lock screen and you want to bypass it? Do you want to know how to factory reset or Hard Reset your iPhone XR?
Phone Name : iPhone XR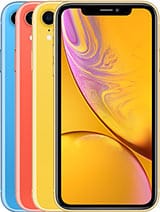 Or do you Want to learn How to restore defaults in your iPhone XR?
Force Restart or Hard Reset or Force Reboot all refer to hard reset procedure. This doesn't erase your data on your iPhone XR.
But the factory reset of iPhone XR is different and needs iTunes connection and will erase all your data.
Then this tutorial shows you all the methods to Reset your iPhone XR.
How To Hard Reset iPhone XR
A hard reset or force restart on iPhone XR will restart your device and refresh the software. You can do this when your iPhone is stuck in an app. This hard reset procedure on iPhones won't delete your files.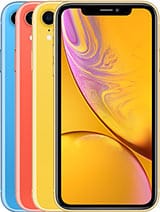 Hard Reset iPhone XR Using Hardware Buttons
Make sure your iPhone XR is on and charged before doing a hard reset.
Once your phone is On, press the volume up button one time and then volume down button one time.
Then press and hold the power button down. Don't leave the power button when you see the "Slide to power off" screen. Hold down the power button until you see the Apple logo on your iPhone XR. Now you can leave the power button.
Now your iPhone XR will restart and do a hard reset that cleans up your memory and restarts the iOS software.
Now your iPhone will be unfrozen and will be ready to use.
How To Factory Reset iPhone XR
A factory reset on iPhone XR will restore your iPhone to the factory settings and It will erase all the installed apps and all your data including your photos. So be sure that you back up the data you wanted.
Also, make sure you have your Apple id and password if you have your iPhone XR linked to an apple id because it will show Activation lock once the factory reset is done. Or you can remove the apple id on your phone before doing the factory reset.
Download the iTunes software on your PC or Mac.
Plug your iPhone XR with the PC or Mac and open the iTunes software. It will now be detected on the iTunes software.
Now click on the Volume down button once and the Volume up button once and press and hold the Power button and don't leave it even if you see the Apple logo.
Leave the power button once you see the Computer Icon along with lightning cable.
Now you will enter the iPhone recovery mode or DFU mode.
On the iTunes software, a popup will show and ask you to either Restore or Update. You can update the iPhone with the latest software or do a Restore.
When you click on restore it will restore the iOS software or backup you already have. It will also download and update to the latest iOS when you don't have the latest software. Or iTunes will only restore your iPhone XR when you already have the latest iOS release on your iPhone.
Now the restore will be done and all your data will be deleted.
Now if you didn't remove the apple id you will be shown activation lock on the iTunes software. Enter your Apple id and password to unlock your iPhone XR.
You will be taken to the setup process once again like its a new iPhone setup.
How to hard reset iPhone XR to factory settings?
To restore your iPhone XR to factory settings and erase all your data connect to iTunes and follow the hard reset procedure.
How to do a Factory Reset on iPhone XR?
To do a factory reset on your iPhone XR you need to connect to iTunes and follow the factory reset procedure to restore your device with the latest iOS software. This will erase all your data.
How to reset iPhone XR without password?
Resetting an iPhone XR without a password involves the use of iTunes in your synced computer.
When to do a Hard Reset on iPhone XR?
When your iPhone XR no longer starts or when it is stuck and cannot be used, a hard reset or factory reset can be done to restore the phone to its original software settings.
iPhone XR Specifications
Your iPhone XR has Apple A12 Bionic (7 nm) processor with Apple GPU (4-core graphics) and 3GB RAM. Your phone supports iOS 12, upgradable to iOS 13.5 Operating System.
I hope this article was helpful in doing a hard reset or a factory reset. If you had any problems with resetting your iPhone do comment below we will help you out.