Taking a screenshot or screen capture on your Google Pixel C is easy. There are two methods to take a screenshot (a.k.a print screen) on your pixel device. Let's learn how.
Name: Pixel C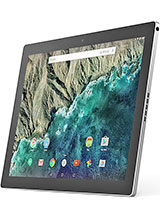 How to take a screenshot on Google Pixel C
Open the screen that you want to capture on your Pixel C.
Method 1 is to press and hold the Power and Volume down buttons at the same time for about 2 to 3 seconds and release it when you see the screen flash.
Method 2 is to Press the Power button for a few seconds until you see the shutdown screen, here there will also be a screenshot option. Click on the screenshot option to take a screenshot on your Pixel C.
Your pixel screenshot will be captured and you will see a screenshot notification at the top of the screen.
Click on it to see the captured screenshot and you can also edit the screenshot. Now you can share the images using the share button with your friends using WhatsApp, email, etc.
Also, don't forget to read our other tutorials for Google Pixel C.
Where are screenshots saved Google Pixel C?
The screenshot on Pixel C is saved on the screenshots folder on your Photos app.
Open Photos app on your Pixel C and tap the Menu bar icon ( Three Lines at the top)
Click on Devices Folder and Select Screenshot folder.
Click on the screenshot you want to view and share.
About Google Pixel C
Google Pixel C has a 10.2″ display, runs on Nvidia Tegra X1 and came with Android 6.0.1 (Marshmallow), upgradable to Android 8.0 (Oreo) ,and Nvidia Maxwell. It has 3GB RAM and a 9240mAh battery.
That's it, you have successfully completed the Google Pixel C screenshot procedure. Leave your comments and share this tutorial.