Did you miss your Google Pixel XL in some place or inside your home and you are not able to find your smartphone? Then we can use the Google Find My Device service to ping your Pixel XL smartphone so you can find the exact location of your device.
Name: Pixel XL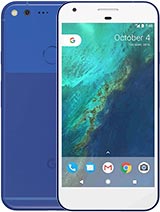 Note: This Find My Pixel service will only work if your Pixel XL phone has internet access either through wifi or Mobile data.
How to Find Or Track My Google Pixel XL
On your computer or phone browser, To find your lost phone go to Find my Phone Google Service located here: https://myaccount.google.com/find-your-phone and log in to your Google account which is connected to your lost Pixel XL.
Now select the phone name you wanted to track and locate.
Now you will be able to Ring or locate your Google Pixel XL.
Click on the Ring button to find your phone misplaced somewhere near you so you can locate the device with the sound.
Or click on the Locate option to see the recent location of your device.
Further, On the Locate my device option, you can play a sound for 5 minutes to find your device if it is nearby. Or you can secure your device by locking it with a passcode that the thief won't know thus making the phone unusable.
And you can also erase your device data fully with the
How to Lock your lost Google Pixel XL
If your device was lost and you wanted to erase the data and log out of your Google account. Follow the below tutorial. You can also lock your device if it is still connected to the internet so anyone else cannot access your data.
Go to find my phone google service URL here https://myaccount.google.com/find-your-phone.
Login to google account associated with your lost Google Pixel XL.Then choose the phone that you want to lock.
Click on Lock your phone option and enter a password and your phone number and message like "This phone is lost. Kindly contact this number to return it".
Then click on Lock Option. Your phone will be locked. Now anyone who found your Google Pixel XL will be able to read the lost message and return your phone.
Also, don't forget to read our other tutorials for Google Pixel XL.
About Google Pixel XL
Your Google Pixel XL has a display size of 5.5″ and has the Qualcomm MSM8996 Snapdragon 821 (14 nm) processor and runs on the Android 7.1 (Nougat), upgradable to Android 10 with the Adreno 530. It has 4GB RAM and a 3450mAh battery.
Hope you were able to locate and find your Google Pixel XL using our tutorial. Leave your comments and share this tutorial.