IMEI number can be used for checking your device's warranty and other information on your Oppo A92. There are two methods to check Oppo IMEI code on your device.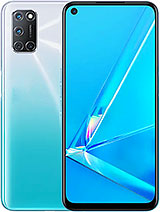 Let's learn the two methods to check the IMEI number on Oppo A92.
1. How to Check IMEI number on Oppo A92
To do the Oppo IMEI check, do the following steps on your Oppo A92.
Open the Settings app on your Oppo A92.
Then choose About Phone option and tap on the Status option.
Then select the IMEI information to get the IMEI number of Oppo A92.
If your Oppo A92 device supports dual sim, then it will have two IMEI numbers assigned to each SIM slot. So IMEI 1 will be assigned to SIM 1 and IMEI 2 will be assigned to SIM 2 slot.
2. How To Do Oppo IMEI Check With Dialer on A92
Open your Oppo's Phone dialer app on Oppo A92.
Then type in *#06# to get the Oppo IMEI information.
A pop-up window will show with the IMEI information. Then you can click on the IMEI number and hold to Copy the IMEI serial number.
Hope you were able to view and copy your Oppo device IMEI number on your Oppo A92. Also, leave your valuable comments below if this tutorial helped you or if you face any other issues.
Also read other Tutorials for Oppo A92 here.