Recording audio on your Galaxy M40 mobile will be helpful when you wanted to record a meeting, an interview, or a song that is playing.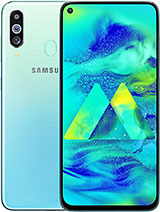 We can record audio in Samsung devices using the following method. Your Samsung Galaxy M40 phone comes with an inbuilt audio recorder app which you can use to record outside music or interviews.
If the voice recorder app or Audio recorder is not available, you can install it from the Google Play Store. Visit this link to download the Samsung Voice Recorder App.
How To Record Audio on Samsung Galaxy M40
1. Open the Voice recorder app (Audio recorder) on your Samsung Galaxy M40 by searching for Voice on the app search bar or you can find it inside the Samsung folder.
2. Now click on the Start recording button to start the recording.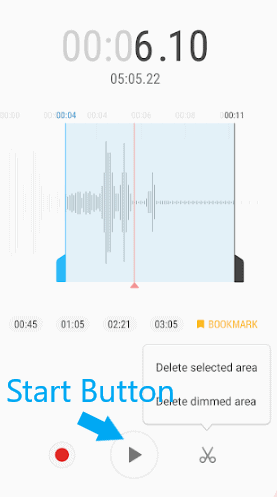 3. This will record any audio that the phone picks up via the microphone.
4. Click on the Stop button to stop the recording.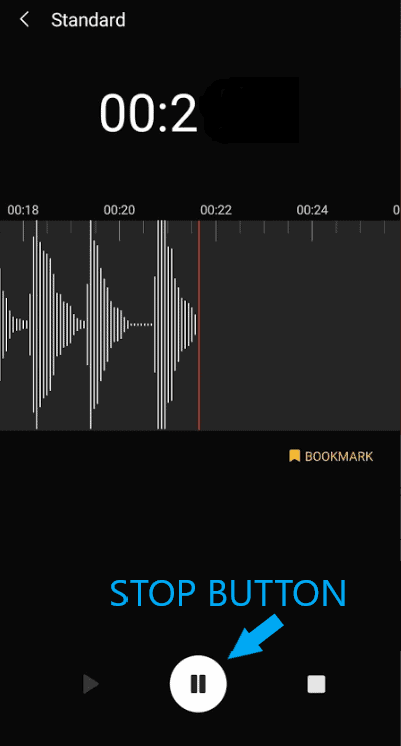 5. The recording will be saved automatically on your Galaxy M40 storage and can be played back anytime using the Voice Recorder app itself.
Hope you were able to record any voice or sound using the inbuilt voice recorder app on your Samsung Galaxy M40 phone.
Also, let us know your comments below if you are facing any issues related to recording audio on your Samsung Galaxy M40 phone with the recorder app.