Do you want to change your default language on your Samsung smartphone? Changing language system-wide or on the keyword on your android based Samsung Galaxy S10e can be helpful. It only takes a few simple steps to change the language from English to other language like UK, Spanish and other languages.
Phone: Samsung Galaxy S10e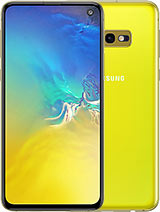 Let's learn how to change the language on Samsung Galaxy S10e device using our step-by-step tutorial below.
How To Change Language On Samsung Galaxy S10e
To change language on Galaxy S10e system-wide, do the following steps.
Step 1:
Open the Settings application on your Galaxy S10e smartphone.
Step 2:
Search for System options with an exclamation icon and click on it.
Step 3:
Then select the "Languages & input" option.
Step 4:
In the provided option, select the Languages option that is shown at the top of the list on your Samsung phone.
Step 5:
Now click on the Add a language + plus button.
Step 6:
Select your language you wanted in the Suggested or All Languages list.
Step 7:
After you have selected the language to be installed on your Samsung Galaxy S10e smartphone, you have to select the region.
Step 8:
Now in the Language preferences option you can sort the list of language by pressing and rearranging the languages using the vertical lines present on the right side of the languages list.
I hope you were able to change your default language on the keyboard and also system-wide on Samsung Galaxy S10e smartphone using our tutorial.
Also, let us know your valuable comments below if you have any issues.