Last Updated on June 25, 2020
Is your LG K8 Stuck at the Lock screen because you forgot your password? You can bypass the lock screen without a password. You can do this by doing a factory reset or Hard Reset on LG K8.
Note: All data will be erased when you Factory Reset / Wipe Data, Hard Reset LG K8 smartphone. Do it at your own risk. Backup your data if you can access your phone.
Force Restart or Hard Reset or Force Reboot methods all refer to the same hard reset procedure on your LG K8 smartphone.
How To Do A Hard Reset On LG K8
Let's learn Learn how to do a Hard Reset on LG K8 by following the below steps.
Charge your LG phone to at least 50% and then Switch off your LG K8 before doing a hard reset.
Once your LG K8 is switched off, press the power button and the Volume Down button at the same time.
Hold the two buttons together for a few seconds and when you see the LG boot Logo, leave the power button only ( While still Holding down the volume down key) and press the power button again one more time to enter the Factory Data Reset Mode.
Once you are in recovery mode selection, you will be able to data reset your LG K8 smartphone. Use the volume key to select the factory reset option and press the Power key to confirm as per the images below.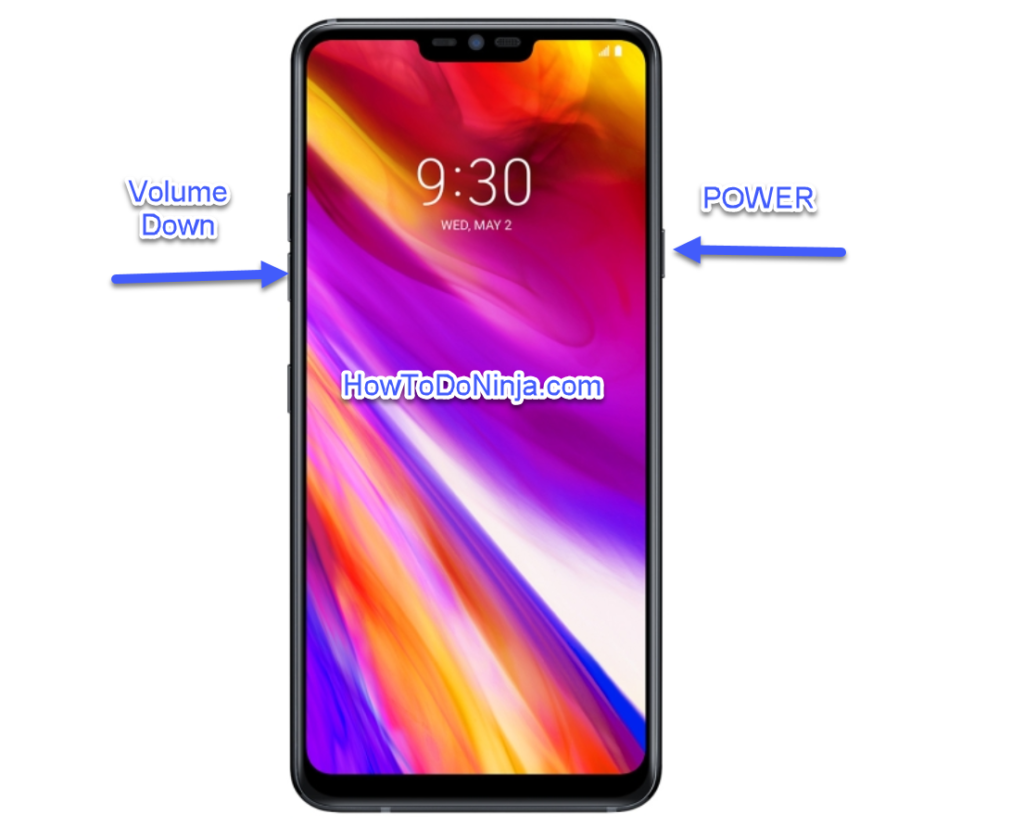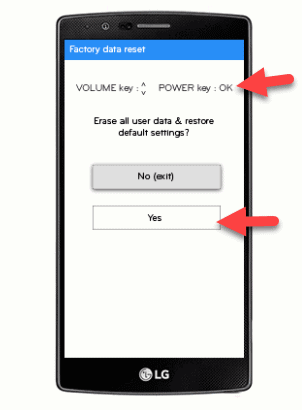 5. It will take a few minutes. Then your phone data will be wiped and the Factory Reset will be completed on your LG K8 phone.
6. Now you have successfully hard reset your LG K8 and its fully restored to factory settings.
LG K8 Frequently Asked Questions:
How to hard reset LG K8 to factory settings?
Press the hard reset buttons which is the Volume down key + Power button on your LG K8 and release when you see LG logo and press power button again.
Can you reset LG K8 without password
Yes, you can reset LG K8 without using a password. When you do a factory reset all your data will be erased.
How do I reset my LG K8 without a password?
Press the volume down and power button to enter factory reset to rest your device without password.
When to do a Hard Reset on LG K8?
When your LG K8 does not boot or its glitching or stuck and cannot be used, a hard reset factory reset is the only option.
How do I boot my LG K8 into recovery mode?
To enter recovery mode on LG K8, press the volume down and power key at same time together and release power button when you see LG logo and press it again.
I hope this article was helpful. Did you face any problem when resetting your LG K8?
Also, let us know in the comments section below if you face any issues with your LG K8, we will help you out.