Bumble is one of the latest mobile applications to meet people online. You have to upload at least one real picture of yourself to get started in the app with a minimum resolution of 500×500 pixels. The maximum limit is 5 pictures. This app does not allow your profile pictures to be gif, animated or any other pictures like a cat or dog. So bumble differentiates itself by being original when meeting people online so it only allows a picture of yourself to be uploaded.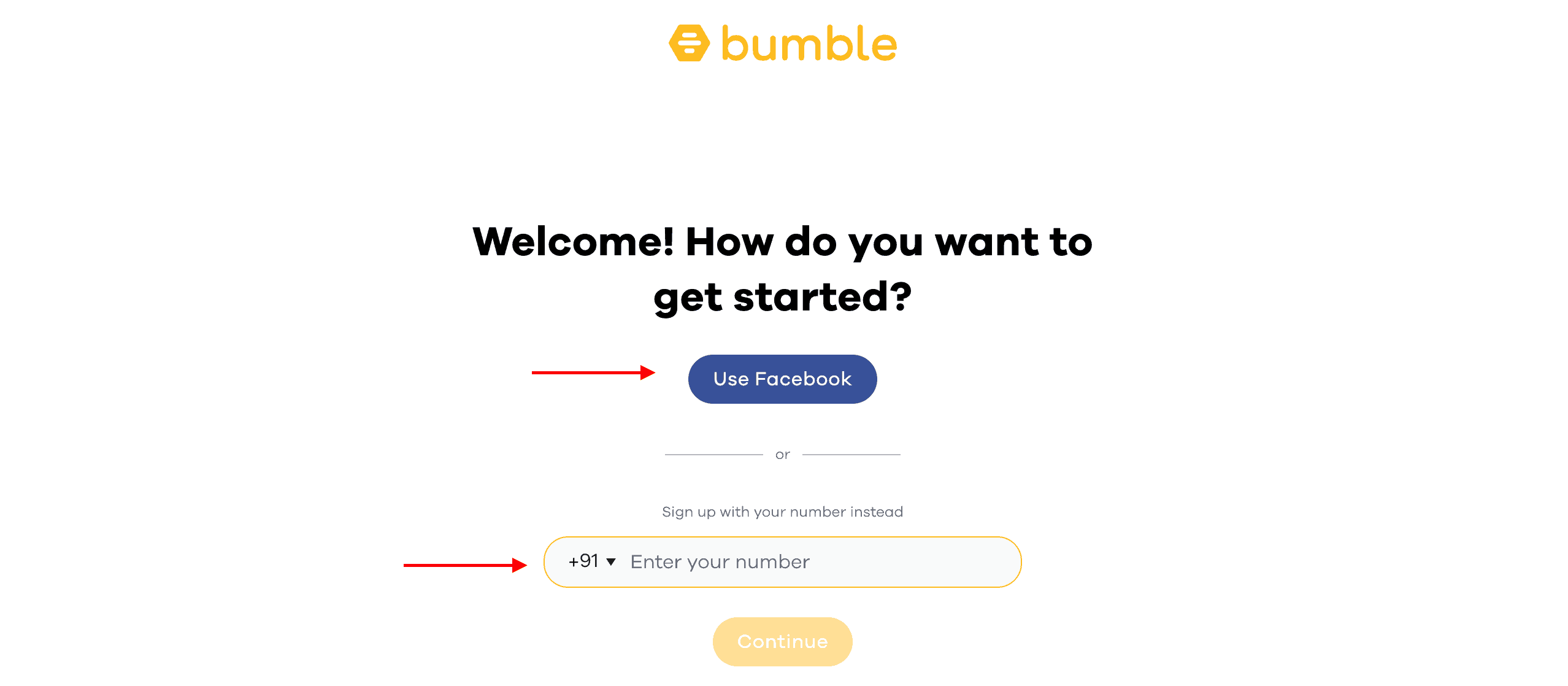 ---
Bumble New Social Media Experience :
The functionality and uniqueness of this app are that it recommends people who are linked to you by matching location and interests and so on. If a girl likes you in the app it will automatically match you up with that person.
As all dating apps work the same way bumble is different in its approach to matchmaking so you can find the right one. Based on the different user's experience you can get a reply if you send a cute gif to the person you like.
So let's see how you can send a Gif on bumble.
Adding a GIF on bumble chat :
Step 1
Go to the bumble site URL on your browser https://bumble.com/ to create an account by using facebook log in or buy giving email id. If you have registered in bumble already you can click on the Login option.
Skip to Step 3 if you already have a bumble account.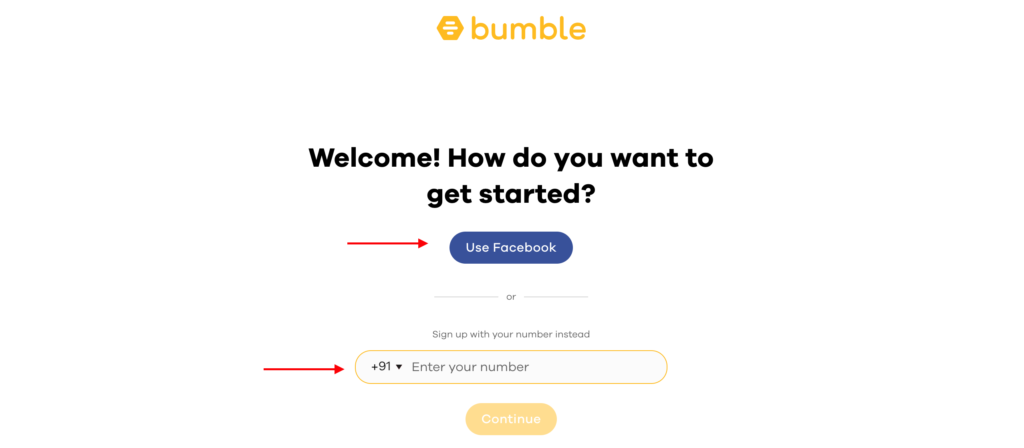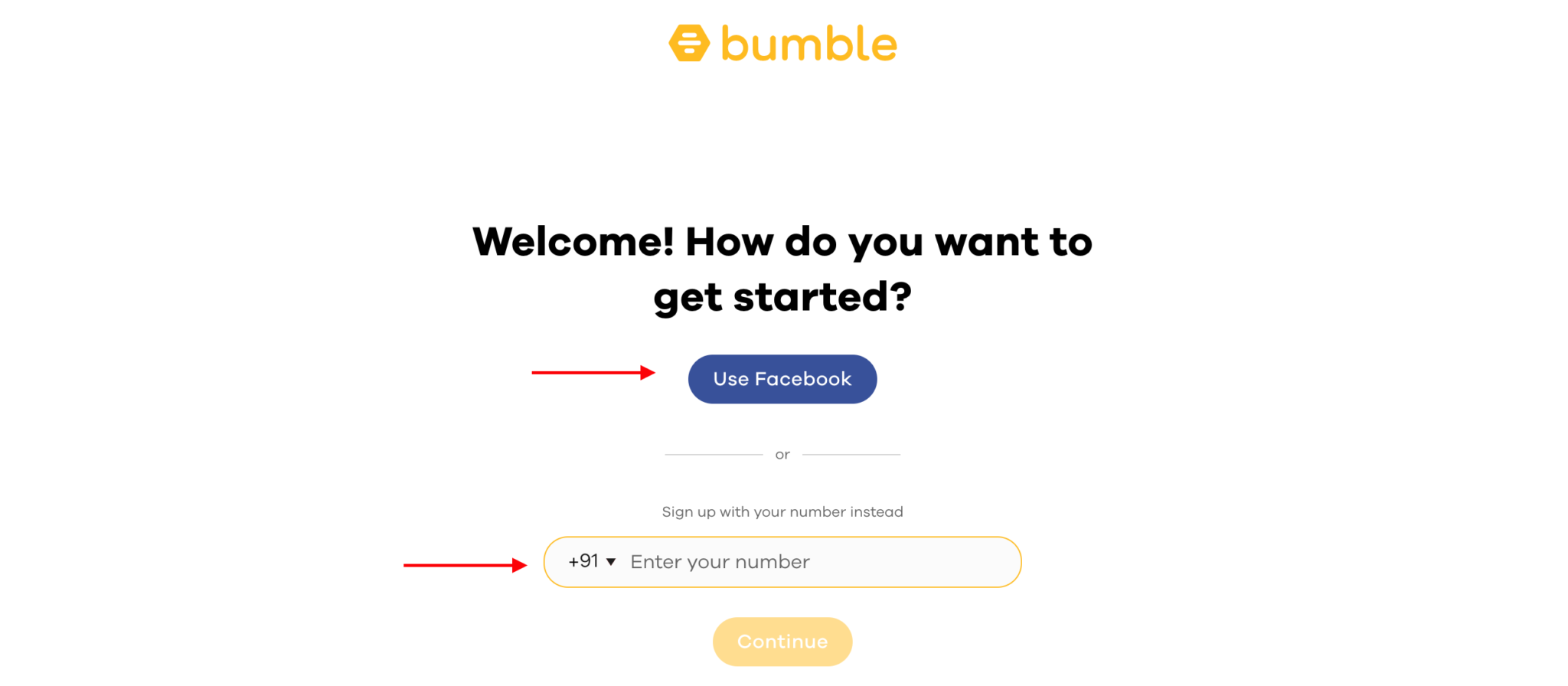 Step 2
Now if you have not registered signup using either the facebook option or by using your phone number. If you are using your phone number a confirmation text will be sent to your phone to confirm your number and verify your account.
After signup, they will also ask you to take a selfie with your front camera on your smartphone or laptop or a webcam when using a desktop.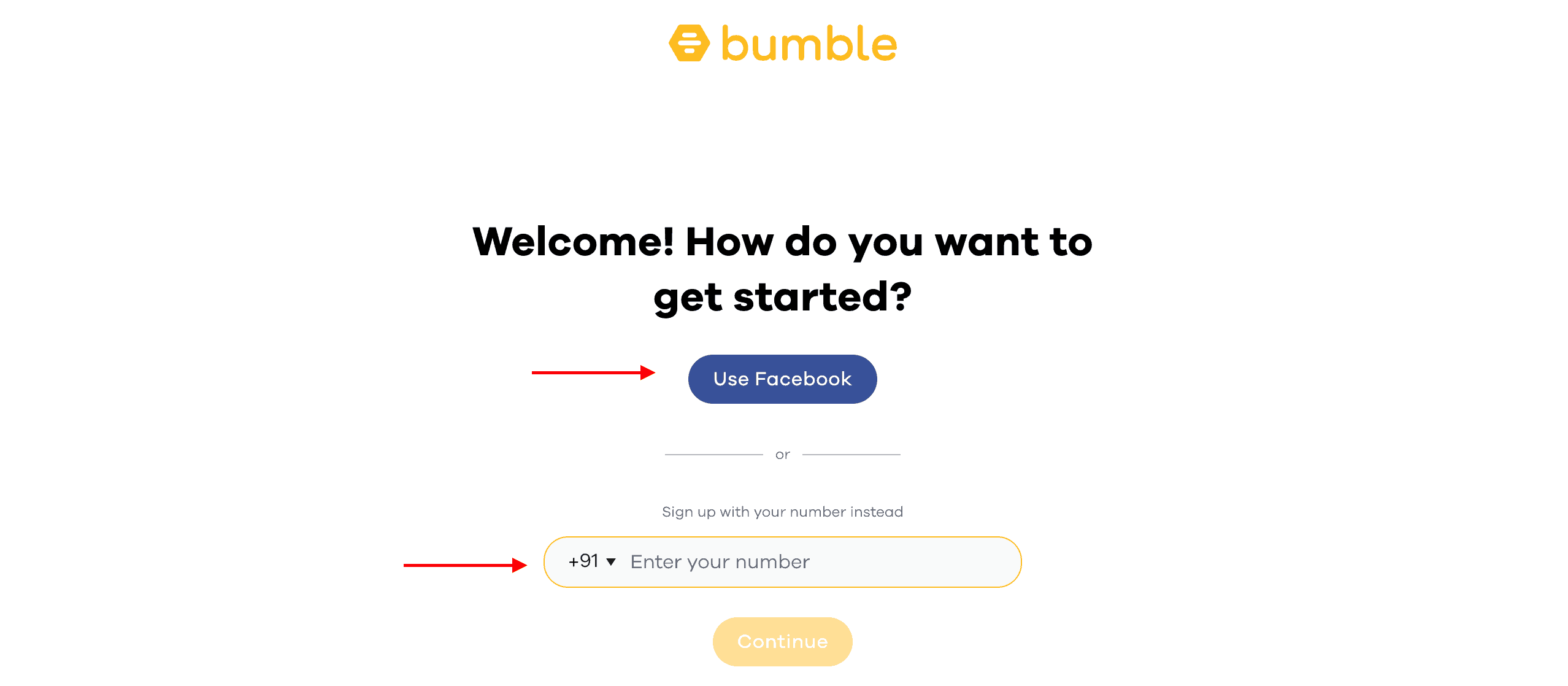 Step 3
When your account is all set up and verified you will be able to start seeing possible friends. If you like someone, click on the like button. Your matches will appear beneath the Match Section. When two people like each other only then they can start a conversation.
Step 4
Now to send a gif you have to open a conversation window and then type any message. For sending a gif you have click on the option right next to the chatbox marked in the screenshot below.
Step 5
Now you can choose the gif that you wanted to send to your match. You can select any gif you like to send by selecting from the gif that bumble has provided. If you don't like any of them you can always send a link to the gif you like.
Great. You have now send a gif on bumble. Now chill out and wait till you get a reply to the gif that you sent. If you don't get a reply yet, don't give up try sending a text or another gif.
Can I send a GIF on Bumble?
Yes you can send a gif on Bumble as bumble has recently added support for sending gif on a conversation.
Can you send a link on Bumble?
Yes you can send your profile link on bumble with other friends. Also you can also send url links to gif on bumble.
Did Bumble get rid of GIFs?
When we last checked Bumble still supports the use of GIFs in conversations.
Hope you liked our tutorial. Do share and comment below if you found it helpful or facing any problems with bumble.