A new smartphone called "Nothing Phone 1" has just released an update to its Android 13 operating system, version 1.5, which is now available as an open beta. The update includes a redesigned weather app that aims to provide users with a more intuitive and immersive experience.
The weather app has been completely overhauled, with a new interface that puts the focus on visual elements such as high-quality photos and interactive maps. It also includes a number of new features that are designed to be more convenient and helpful for users.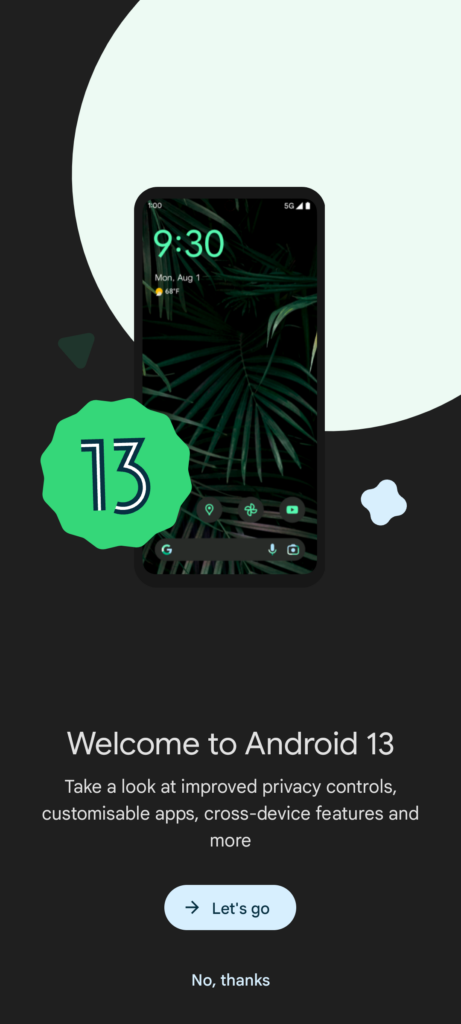 One of the most notable additions is the weather feature, which uses artificial intelligence to provide users with minute-by-minute forecasts for their exact location. This is accomplished through the use of machine learning algorithms that analyze a variety of data sources, including weather patterns, temperature, and humidity.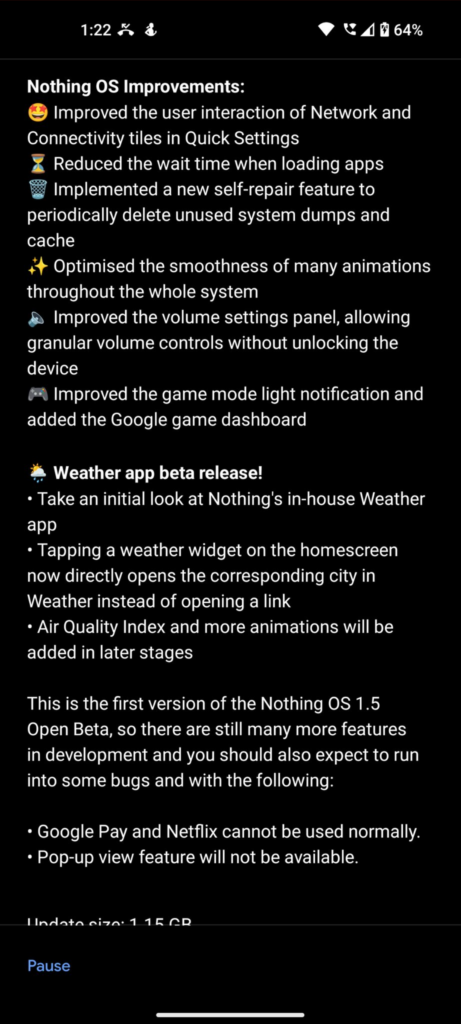 Another new feature is the "adventure mode," which provides users with recommendations for outdoor activities based on the current weather conditions. This can be particularly useful for people who are planning a trip or just looking for something to do on the weekends.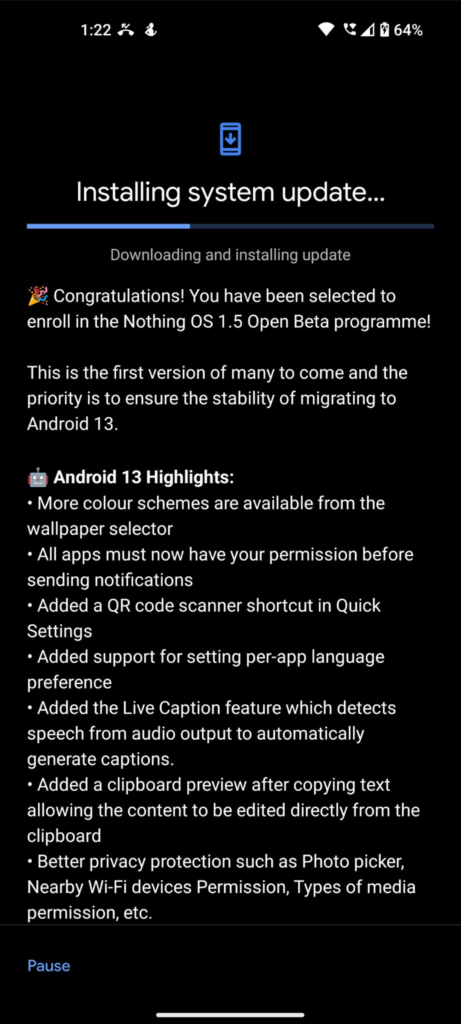 Overall, the update to the Nothing Phone 1's Android 13 operating system looks like it will be a major improvement for users, especially those who are interested in staying up to date with the latest weather conditions. If you're a fan of the Nothing Phone 1, be sure to check out our tutorial to install nothing os open beta on your nothing phone 1 and see what all the fuss is about.