With the recent release of iOS 14, Apple has redesigned the iPhone springboard by adding customizable widgets to the home screen with many design options. There are also support for Picture in Picture, enhanced Siri interface, and more.
Update 3: iOS 14 will be released for everyone on September 16.
Update 2: iOS 14 beta 6 and iOS 14 Beta 7 has been released, you can use the same profile to download the iOS beta 7 version.
Update: iOS 14 beta 3 and beta 4 has been released you can use the same profile to download the beta 3 version.
Also learn How to install macOS 11 Big Sur beta version on your mac.
You can download and install the iOS 14 beta 1 (18a5301v) profile to experience the new version of the iPhone Operating system on your iPhone.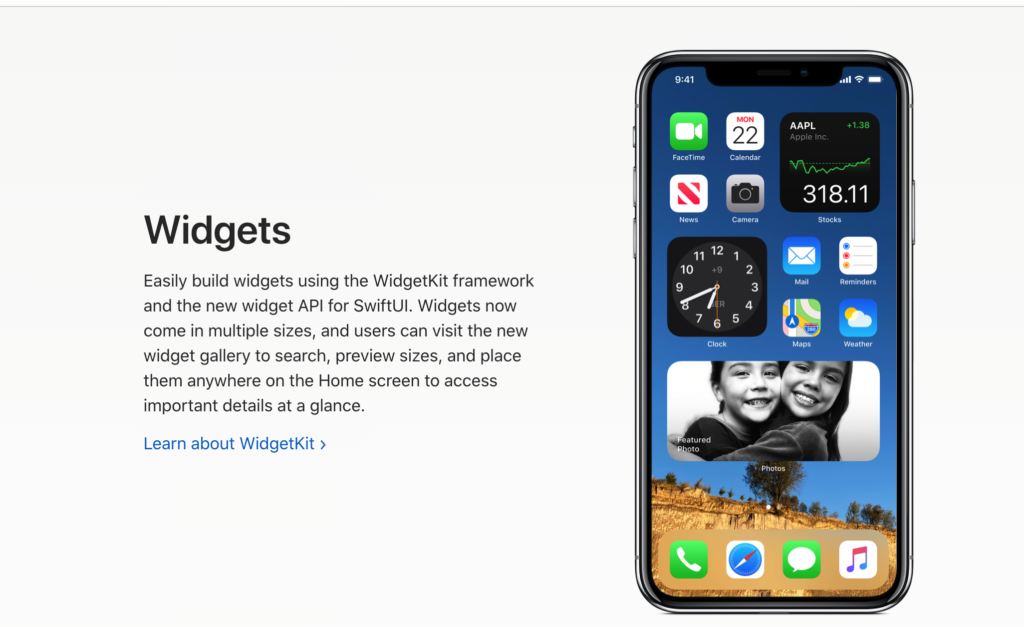 Note: Make sure you back up iPhone fully using iTunes because an iOS developer beta may delete or may cause problems accessing your existing files due to bugs. And only install iOS 14 developer beta, if you can manage with developer beta bugs.
How to Install iOS 14 beta Profile on iPhone
On your, iPhone click on this Apple developer profile page if you are a developer to download the iOS 14 beta developer Profile.
If you are not a developer, you can download the Beta profile from google drive iOS beta profile link here (Click on the three dots to download profile on your iPhone, use your Safari browser for easy installation) or use third-party websites like https://developer.konjiki.jp/#profiles or https://betaprofiles.com/
After the file is downloaded click on install, it will start installation on your iPhone.
Now the iOS 14 beta Profile is installed you can now check for the update on the Settings > Update option.
Now your iPhone will check for the latest beta version of iOS beta available and it will start downloading it.
After the iOS 14 beta OS is downloaded, click on the update now option to install iOS 14. Your phone will restart and the latest iOS 14 will be installed on your iPhone.
iOS 14 Beta Compatible Devices List
Here are the list of iOS devices which are Compatible to run the latest iOS 14 Beta (18a5301v) version and will also support the iOS14 stable release.
iPhone 11 & iPhone 11 Pro & iPhone 11 Pro Max
iPhone XS & iPhone XS Max
iPhone XR
iPhone X
iPhone 8 & iPhone 8 Plus
iPhone 7 & iPhone 7 Plus
iPhone 6s & iPhone 6s Plus
iPhone SE (1st generation) & iPhone SE (2nd generation)
iPod touch (7th generation)
Also Read : How To Install iPadOS 14 Beta Profile on iPads
Frequently Asked Questions:
Can you install iOS 14 on your device.
If your iOS device is running the latest version of iOS13 then you can install iOS 14 beta on your device.
Should I download iOS 14 beta?
It depends. If you are a developer and know that beta contains bugs and if you are ok with bugs and problems then you can download iOS 14 beta and install it.
Will iPhone 6s get iOS 14?
Yes, you will get iOS14 on your iPhone 6s as iPhone 6s and newer iPhones are supported. Even the iPhone SE is supported for iOS14.
What devices are compatible with iOS 14?
All iOS devices which run iOS 13 are compatible with the iOS14 upgrade. So iPhone 6s and iPhone SE and latest devices support iOS14.
I hope you were able to update to the latest iOS 14 Developer Beta on your iPhone. Do comment below if you face any issues.