Clockblocker is a windows software developed by comroestudios to fix AMD GPU performance issues due to power management tool reducing the clock of the GPU inorder to save power.
The software basically keeps the GPU clocks of your AMD radeon GPU's stable and thus improving performance for games even though you will be using more power.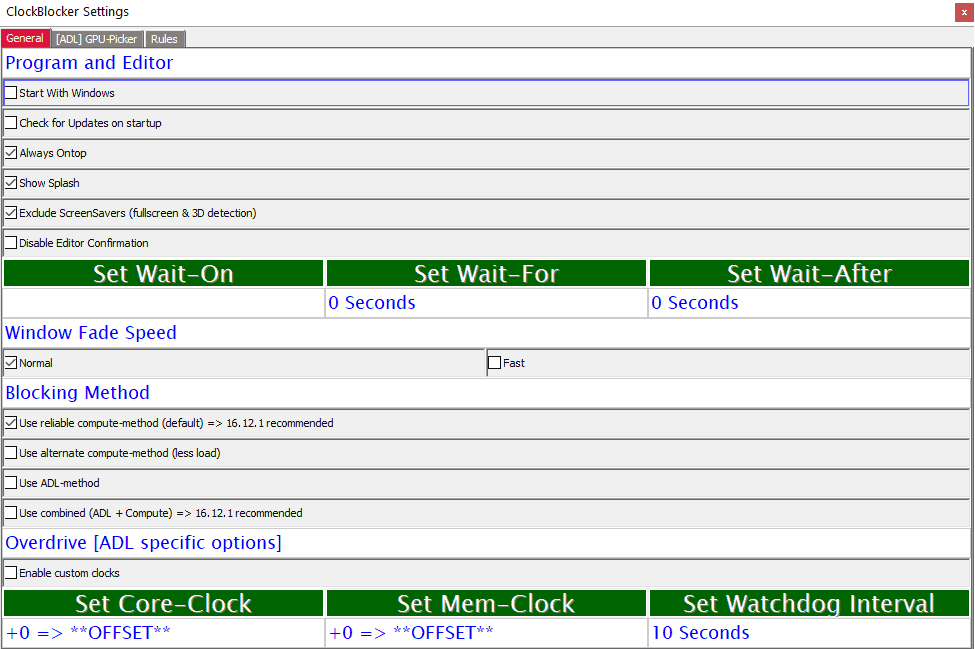 How to Use Clockblocker to improve AMD GPU performance
1. Download and install the ClockBlocker software on your compute
2. Download the software here from the official website http://www.comroestudios.com/ClockBlocker/Doc/hs11.htm
3. Run the ClockBlocker program upon installation.
4. Then In the General option click on Start With Windows option if you wanted to run the program automatically upon starting windows. And also disable the Always on Top option before starting the game.
5. Then Click on the ADL-GPU picker tab at the top and select your AMD GPU on the available GPU side and then click on the right green arrow to add it to the Selected GPU's List.
6. Now the Clickblocker will start working its magic and maintain the click speed from dropping due to the power management feature implemented by AMD or Windows.
When minimized you will find the ClockBlocker program on the system tray with a Chicken with a yellow background icon.
Thus your GPU performance will improve and this is noticeable on AMD 400 series GPU's performance.
Hope this tutorial was helpful in improving your AMD GPU performance or fixing FPS drop issue due to Power management.