When we wanted to update the BIOS of our old computer we need to use a Bootable MS-DOS CD to boot up the system. Using MS-DOS bootable CD is one of the best ways to update the BIOS of your computer.
How To Create MS-DOS Bootable CD in Windows 10
1. First, you need to download the install the ISO WorkShop Software from here on a working computer.
2. Then open the ISO workshop software and click on Make ISO option.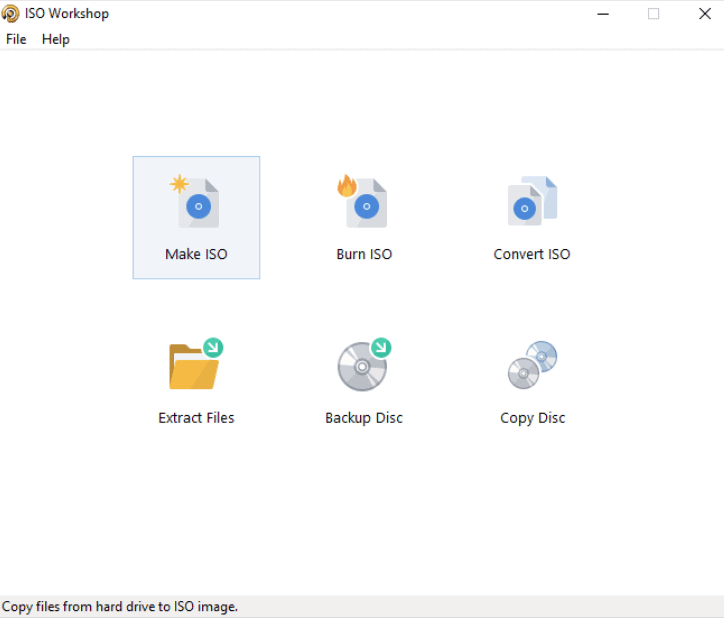 3. The ISO Settings Window will open. Now select the bootable option and choose the DOS ISO image that comes with the ISO Workshop software inside the ISO Workshop installation folder. Here our folder is C:\Program files\ISO Workshop\
4. Now before you burn the ISO on to a Disk. You have to copy the BIOS file also. So to do that Click the Make ISO option and choose the folder where the BIOS file is located and click and drag it on the ISO image being created.
5. Now at the bottom choose the CD 700MB option before creating the ISO file.
6. Now after the ISO file is created, burn the DOS ISO image to a CD and boot the MS-DOS using that CD on your computer.
That's it you have now created a DOS bootable CD which will boot on any older computer.
Do let us know your comments if you face any issue while creating a bootable MSDOS CD.