Sometimes when many people are using the same prime video account the watch preferences can be messy. This can be solved with the Profile Management feature offered by Prime video.
Amazon Prime Video offers Profile management to separate User profiles and watch history and preferences. So you can setup one profile for your Smart TV and another for your smartphone and tablet. Or setup each profile for different family members as well.
But this doesn't provide separate login for everyone. They just have to change the profile and all users will have access to every profile unless its a kids account.
You can have upto 6 User profiles in a single Amazon Prime Video Account. This works on iOS , Android, Fire Tablets, Winodows PC and macOS devices as well. Let's learn how to do this.
How to Create & Manage Profiles in Amazon Prime Video
Click on My Stuff on your Prime Video App on your Android or iOS device.
Then Click on the Profile option menu and click on the + button to add a new profile. If you have already created new profiles you will be able to select it on the Profile drop down menu.
To remove a profile click on Manage profile option to Edit profile or remove a profile from your account.
Note that when removing a profile the watch history related to that profile will be deleted as well.
Add or Delete Amazon User Profiles on Desktop
1. Open Amazon Prime video and login to the website.
2. Then click on the profile icon at the top right corner of the website.
3. Click on the + icon (Add New ) to add a profile. Then enter a Name for the new profile and save changes. If you wanted it to be a Kids profile select the Kid's profile toggle button.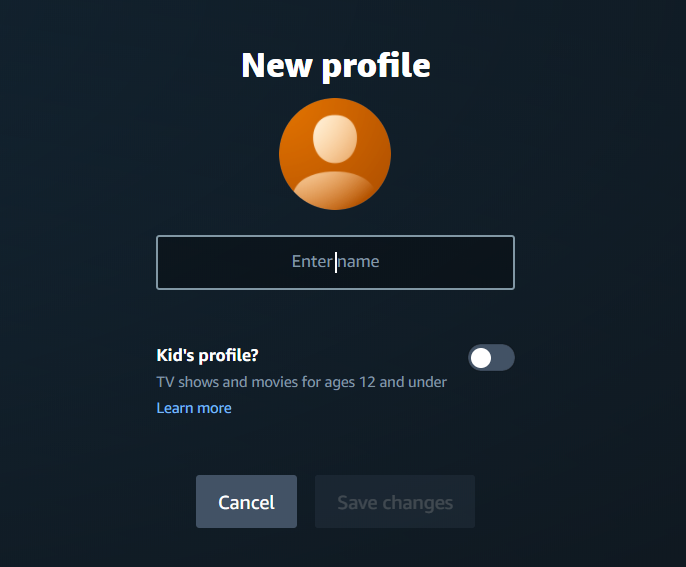 4. You can also select manage profiles to edit or remove a Profile from your account.
I hope you were able to create or remove profile on Amazon prime video on your mobile devices and Computer. Do leave your valuable comments below.