When you watch a TV show or movie in your Amazon Prime Video account it will get saved automatically in your watch history. This history is used by Amazon to show you relevant videos to watch. If you wanted to remove some of the videos from your watch history or if you like to delete watch history on Prime video, you can do it by following our tutorial.
Do you have too many amazon accounts, then learn How to delete Amazon Account Permanently.
Delete Watch History in Prime Video Desktop WebSite
Here are the steps to remove Video Watch History on Amazon Prime Video in Desktop using your Google Chrome, Mozilla Firefox, or Microsoft Edge browser.
1. Login to Primevideo.com website with your amazon account.
2. After you have logged in, on the top right corner of the website, you can see your profile pic with a dropdown arrow near it. Click on it near your Profile at the top and choose the Account & Settings option like in the screenshot below.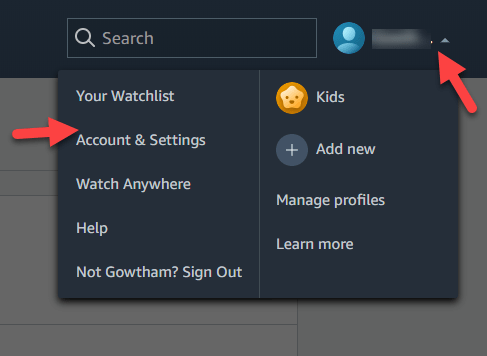 3. After that you will see a lot of options near the "Your account" option, choose the Watch History Option at the last, as show in the image below.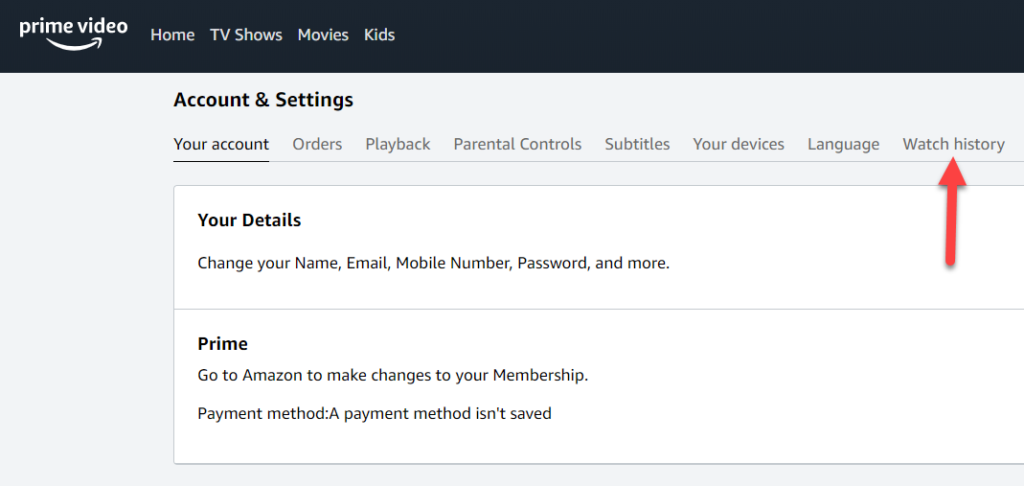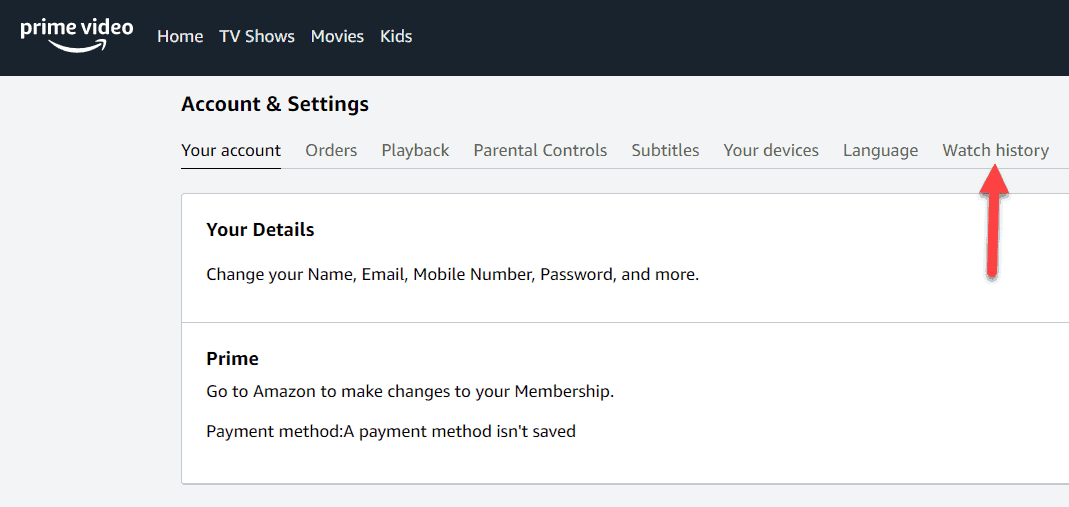 4. Now your watch history will be shown, which will include a list of all the TV shows and movies that you have watched before. The recent videos will be listed at the top and the older videos will be listed at the bottom.
5. Now you can see an "X mark" to the right of the videos that you have watched. Click on it to remove that from your watch history. Here I will be removing the 4th Video like in the screenshot below. You can only edit and delete the videos you don't want in your history.
You can remove any video you want here on this screen. You can also remove all the videos in your history by removing all of them manually. Sadly there is no delete all or remove all option for deleting amazon prime video history.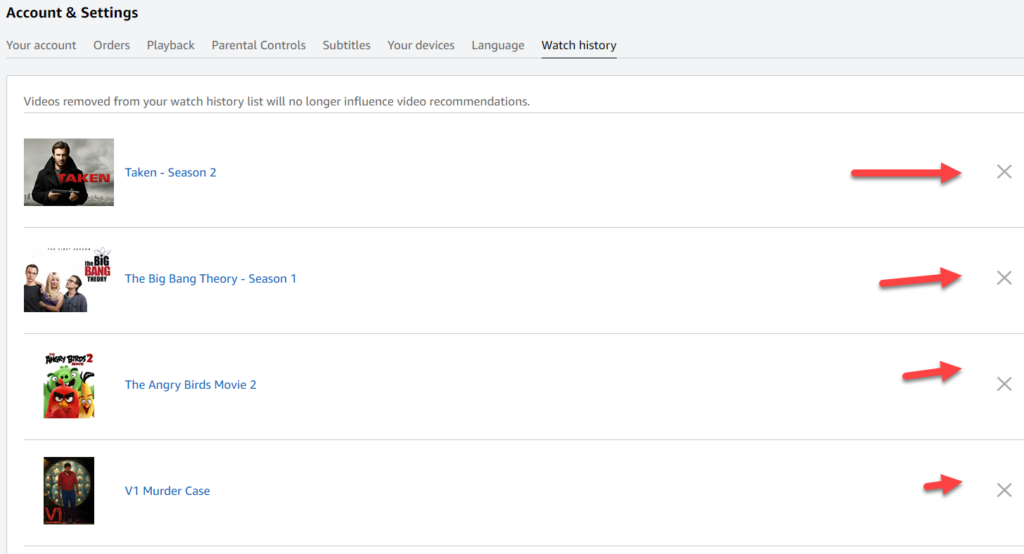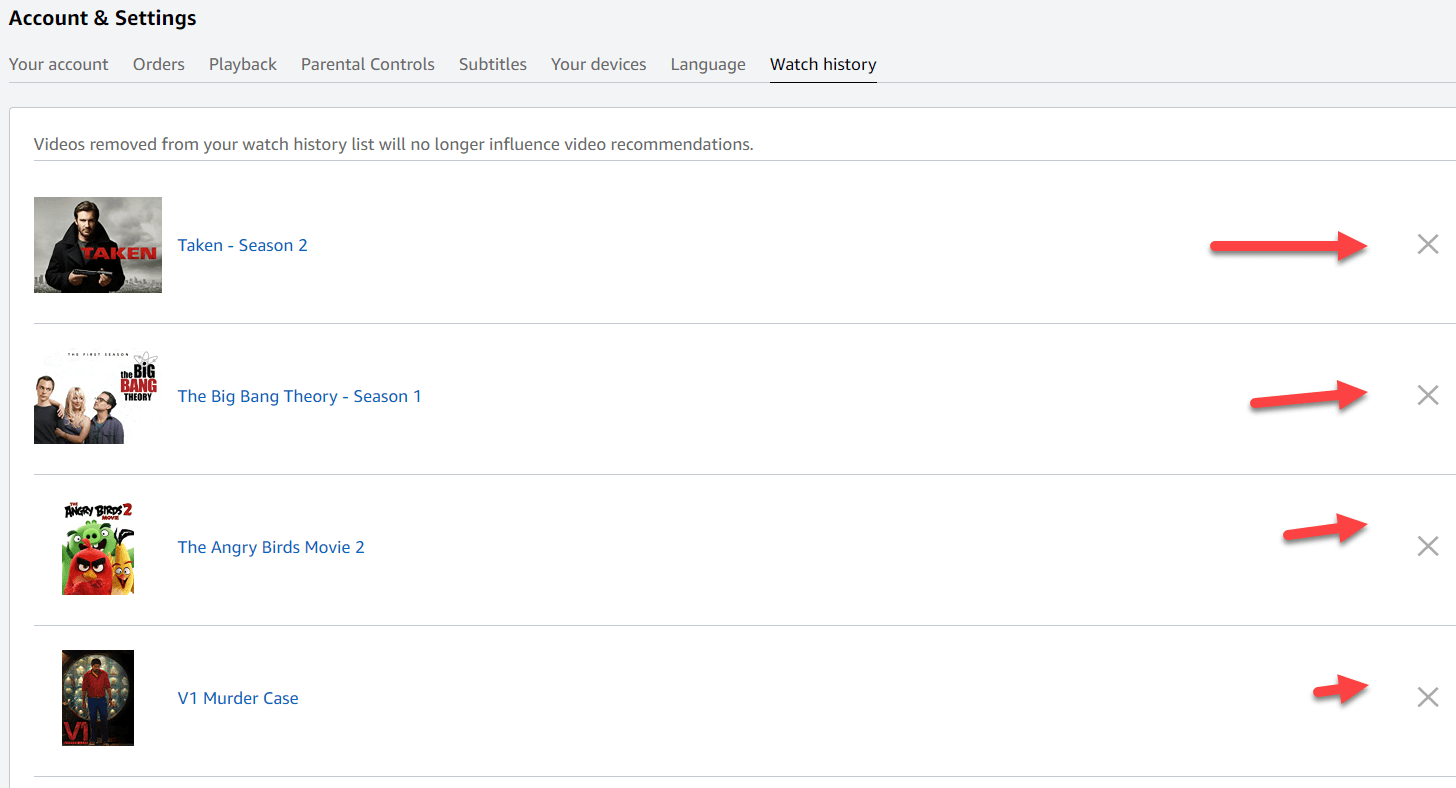 6. After you click on the remove icon that video will be deleted from your history permanently and you will get a message like below.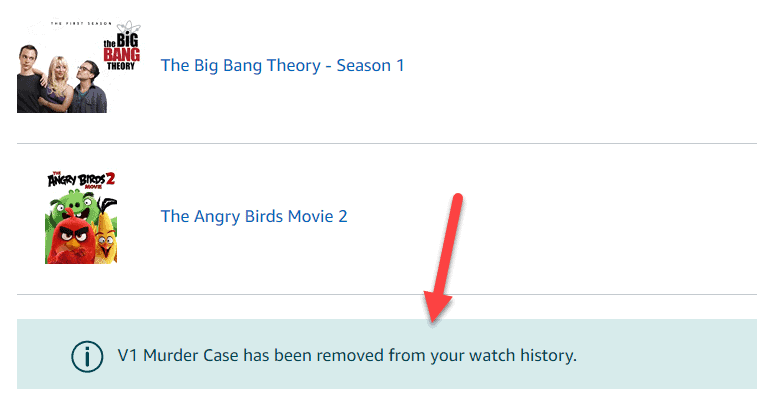 This message confirms that the video was successfully removed on your PrimeVideo history. To delete all the vides you have to remove each one of them.
Also read : How to delete Amazon Account Permanently
Now you have successfully removed the watch history on your Amazon Prime Video account. Also, let us know in the comments section if you found our tutorial useful. Do share and subscribe for more related tips.