So you want to delete your Bumble account permanently by deleting all your information and canceling your Bumble Subscriptions.
Bumble has become famous for its location-based dating feature. But many people don't like it after they use it for a while.
You have to do a few things before you delete your bumble account.
1. Make sure that you can cancelled any Bumble subscriptions.
Learn how to cancel your Bumble Subscriptions here
2. Remove all pictures and information from your profile to be on the safer side because many applications have your profile and data saved on their server even after deleting your account.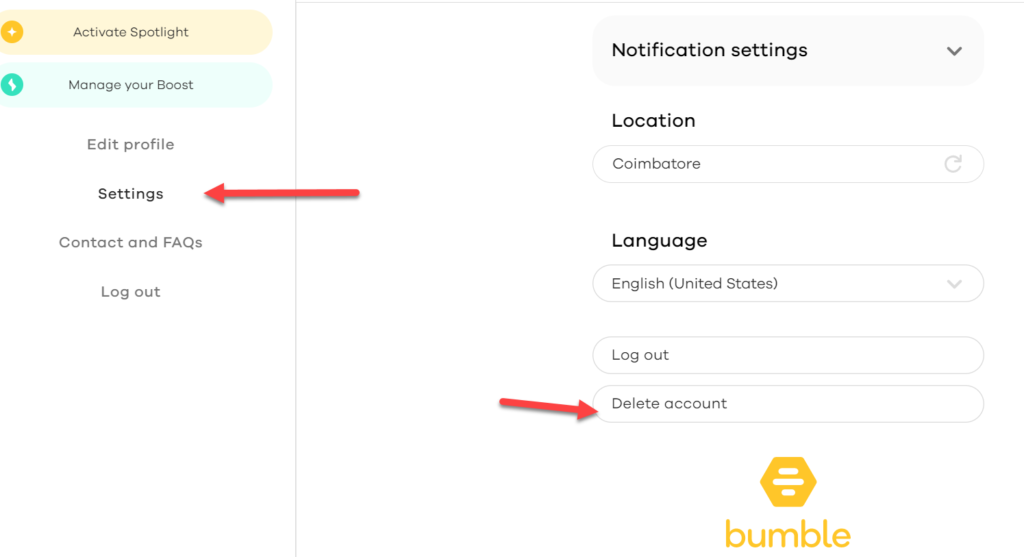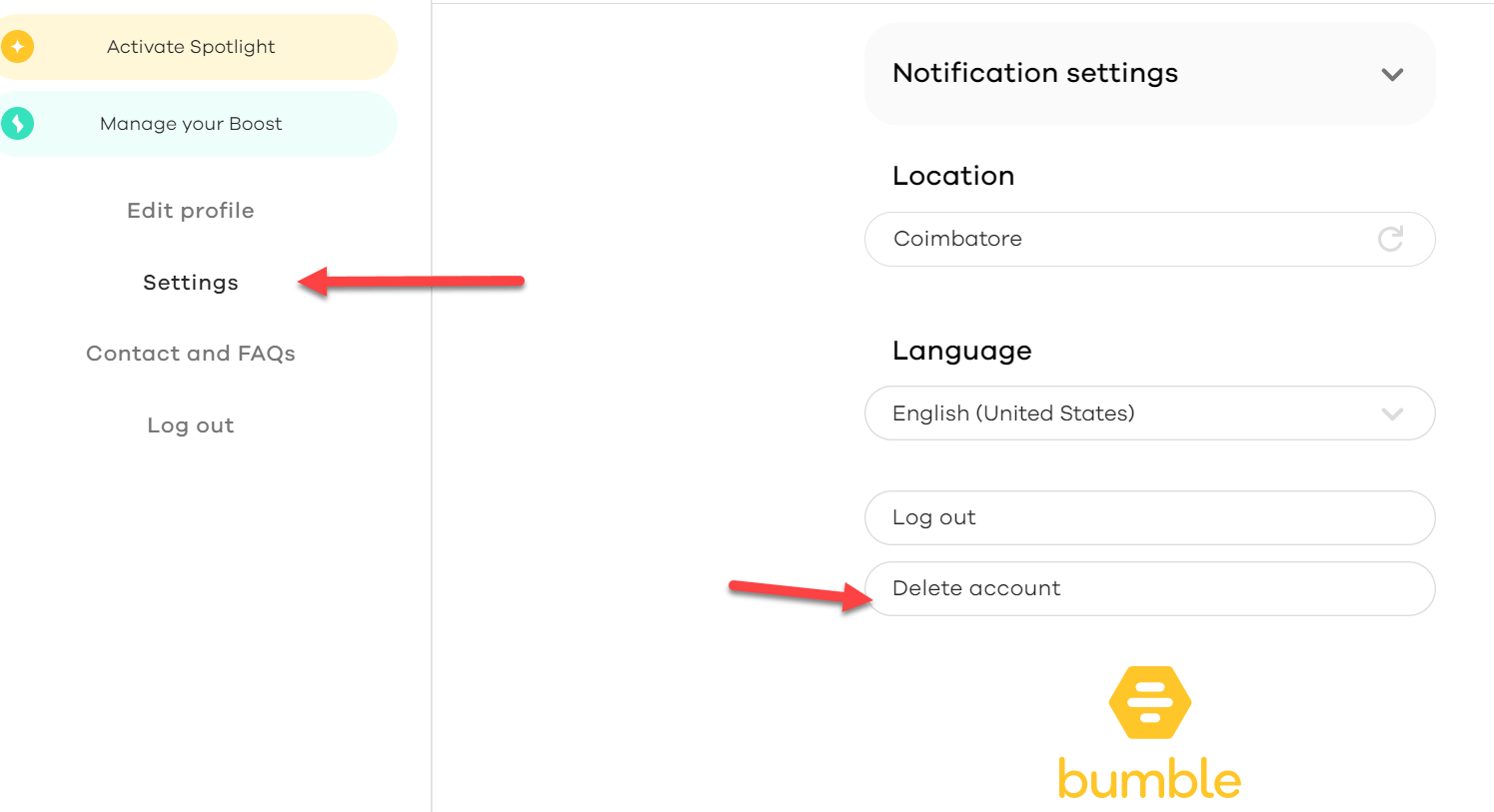 To Permanently Delete Bumble account
Login to your bumble account on mobile app or desktop
Click on your profile icon and choose the settings option.
Now there will be a Delete Account button.
You will see the Are you sure message. Click the Delete Account button to confirm deleting your account.
Now your bumble account will be deleted.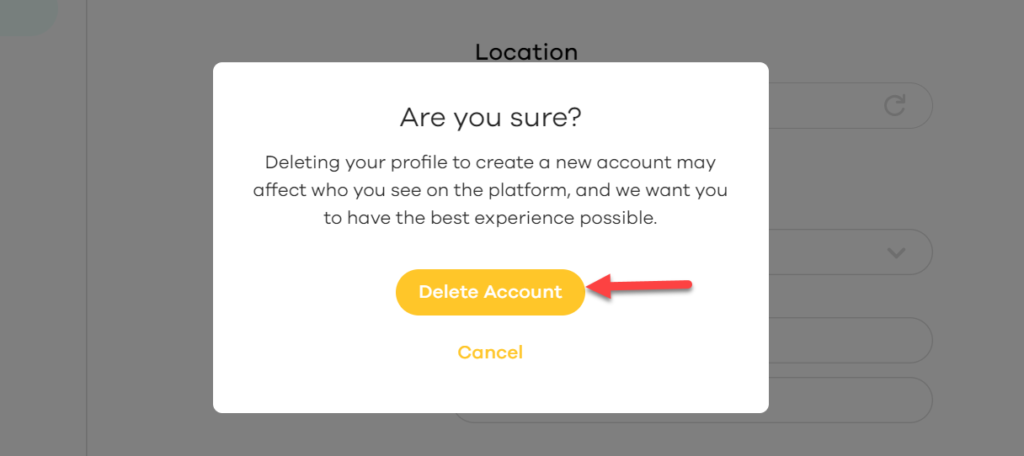 I hope you were able to delete your bumble account using our tutorial. Do let us know in the comments if you have any other bumble related questions.