Amazon prime video is available as a Windows application on the Windows Microsoft Store. You can watch videos directly on your Windows computer by downloading the Windows App for Prime video.
This is useful when you don't want to open your browser all the time just to watch videos on amazon prime video.
How to Install Amazon Prime Video App on Windows 10
Open your Windows Store and Search for Amazon prime video.
Or if you are using a browser Click on this link directly to go to Amazon Prime Video Windows 10 App.

Now click on Get Button. Now this will show you a popup which will prompt you whether To open Microsoft Store? Click on "Open Microsoft Store"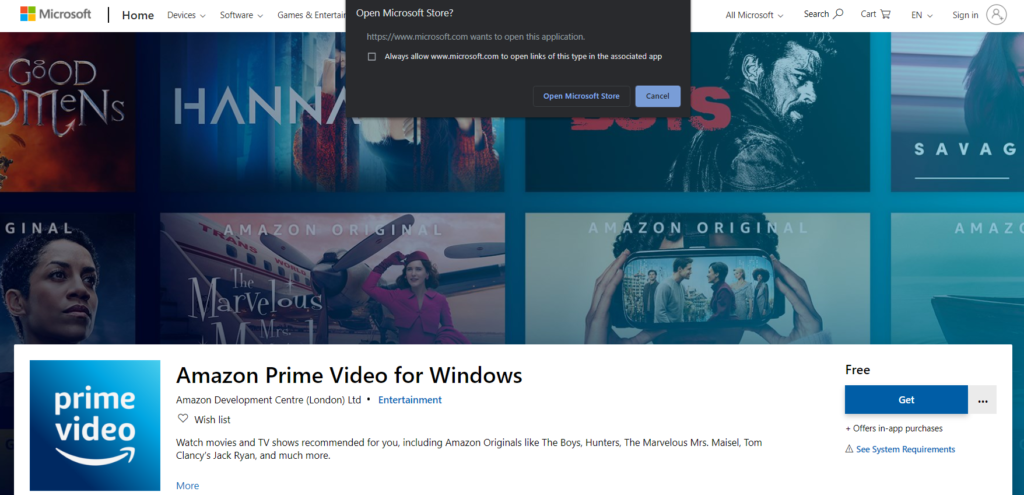 Now you will be taken directly . Now click on install.
Now after installation you can launch the App. The Amazon prime video app can also be pinned on the Start Menu and also on the Windows 10 taskbar.
Hope you were able to install Amazon prime video on your Windows computer.