Desktop Composition is a graphics rendering feature first introduced on Windows Vista Operating System.
In order to enable Desktop Composition on Windows 7, follow the below tutorial step by step.
How to Enable Desktop Composition in Windows 7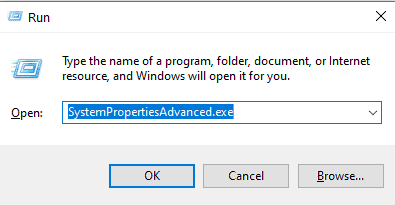 Open the Run Command Window by pressing Win Key + R button on your keyboard.
Then type in SystemPropertiesAdvanced.exe on the run command window and press enter.
Now the Advanced System Properties window will open. Then choose the Advanced tab and the top and click on the Settings button under the Performance option.
Now the Performance Options window will open, here you have to choose the Visual Effects tab and choose the Custom option.
Now enable the checkbox right before the Enable Desktop Composition option and click on the Apply Button.
Now Desktop Composition is now enabled on your Windows 7 computer. Now click on the OK button to close the window.
This feature while turned on will improve the Desktop effects on Windows 7 like Aero, Desktop Switching, and other graphics of the operating system.
Hope you were able to successfully switch on the Desktop Composition feature in Windows 7.
Do let us know your comments if you face any issues while using Desktop Composition.