Last Updated on August 12, 2020
When I tried to install Ryzen Master today I got this weird error "Error 2753: The file "setup.exe" is not marked for installation." I tried running it in compatibility mode but it shows the same issue.
The AMD Ryzen master installer information shows the same 2753 error as shown in the screenshot below.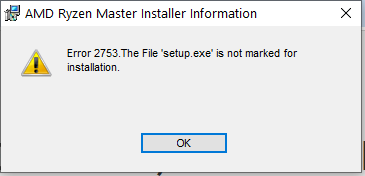 Let's learn how to fix this.
How to Fix AMD Ryzen Master Error 2753
To make sure that this issue is not because of an error while downloading the file. Make sure you redownload the Latest Ryzen Master utility from AMD.
Then run the exe file for installting till you get the error so that the extraction of the files will be done on the C drive.
Go to folder C:\AMD\RyzenMasterExtract\MSIFiles\Qt_Dependancies
Find Setup.exe and run it to install AMD ryzen master without the error. Make sure you run the setup.exe first, if its not working try the 5setup.exe and other setup.exe files with a number in front of it.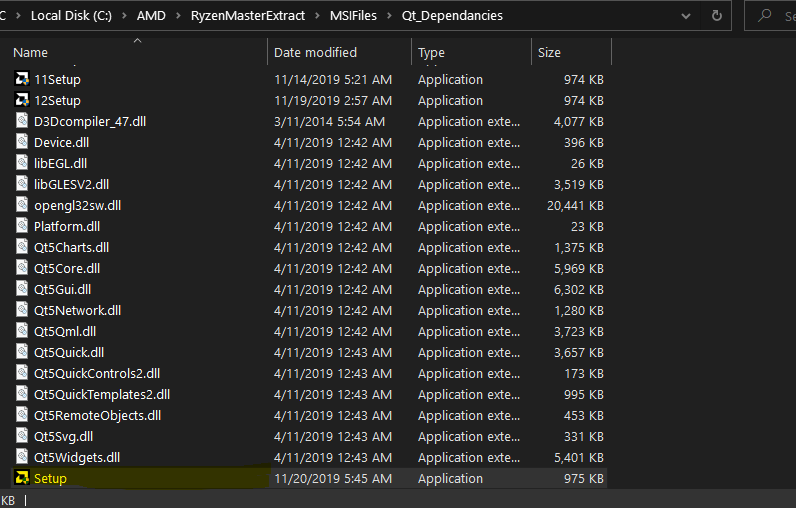 Hope you have fixed the Amd Ryzen master issue.