In this post, we are going to show you, how to fix Error 0x80070091 The directory is not empty in windows.
What is Error 0x80070091?
This unexpected error will keep you from deleting the folder. If you continue to receive this error, you can use the error code to search for help with this problem. Error 0x80070091: The directory is not empty.
How To Fix 0x80070091 The directory is not empty Error
We can quickly fix this 0x80070091 error by renaming the folder. If you are unable to rename it, try the below methods to fix it.
We can fix the Error 0x80070091 The directory is not empty by three different methods.
Check Disk
Scan your pc
Restart Windows Explorer
1. Check Disk
If your disk has bad sectors, it will cause that type of errors. So check your disk for errors with the Check disk option.
Follow the below steps to check your disk.
Step 1:
Open windows explorer and right click and click on properties on the disk containing the error folder.
Step 2:
Now click on the Tools menu and click on the check option, a popup will be open. Then click on scan drive on the popup. Now it will scan your disk for errors.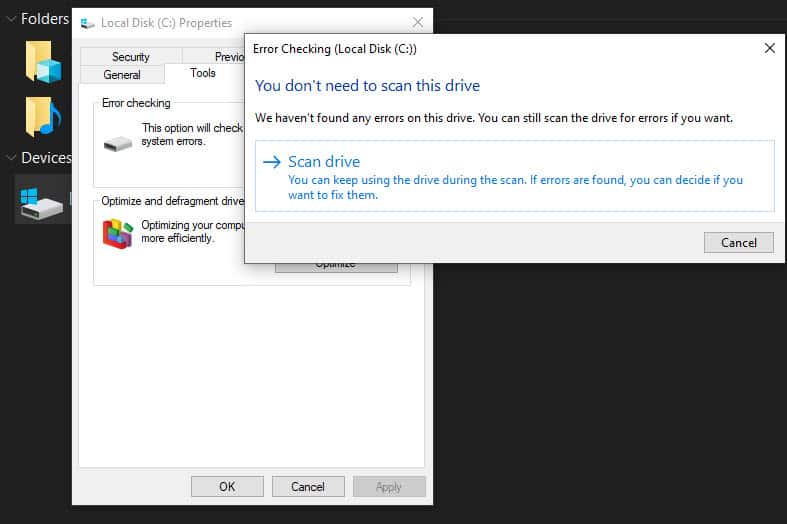 Step 3:
After the scanning, click on show details, it will open the event viewer. In the event viewer, you will get full details of scan report logs.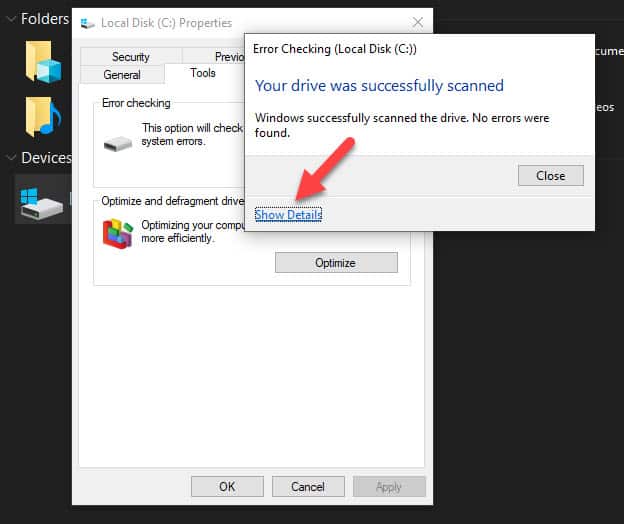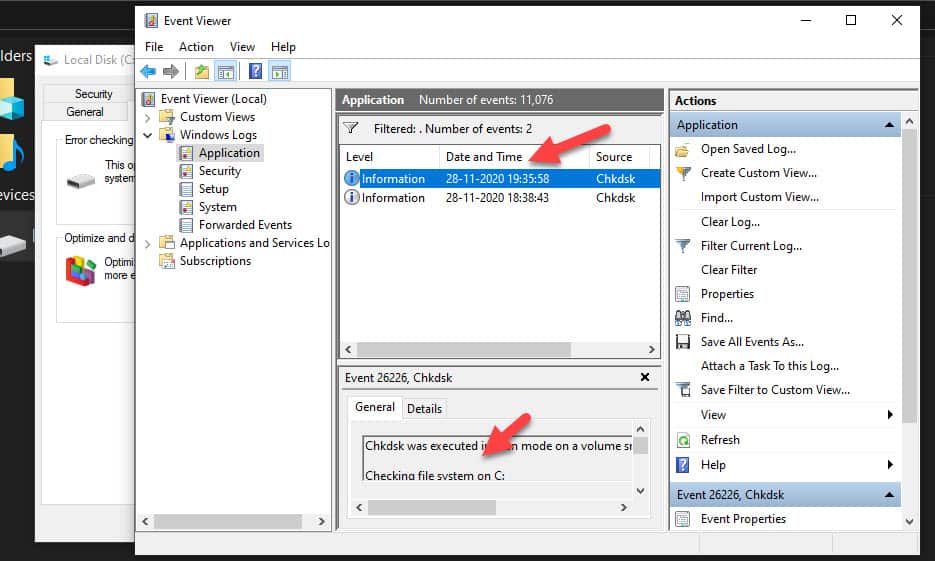 That's it your disk will be checked for error and bad sectors will be fixed.
2. Scan Your Windows PC
Scan your Windows Computer using good antivirus software and also scan for malware with Malwarebytes. Windows 10 has a built-in great tool called Windows Defender which you can use to scan for viruses.
If you have installed any third-party software recently, there's a huge possibility of getting this error from that software. So scanning your computer may help you to fix this "Error 0x80070091 The directory is not empty"
3.Restart Windows Explorer
Restarting the windows explorer may also fix this 0x80070091 error issues.
To restart your windows explorer, open the windows explorer on your pc and open the task manager and click on the Process tab.
Find the windows explorer and select it. The restart button will be visible on the bottom right side of the task manager.
That's it now the error will be fixed and you will be able to rename the folder and delete the whole folder if you wanted to.
I hope you were able to Fix the Error 0x80070091 The directory is not empty on windows computers.