What is ndis.sys File ?
The ndis.sys file is a system file that is located inside the folder of system32 C:\Windows\System32\drivers location. Ndis.sys failed BSOD error can be due to incorrect or outdated device drivers.
If this Ndis.sys Failed system file gets corrupted due to malware or virus infection or due to a bad hard drive you will get theis ndis.sys bluescreen error.
How To Fix ndis.sys failed BSOD Error on Windows 10
Here are the methods we can use to fix this ndis.sys failed BSOD error on Windows devices.
Method 1: Updating And Reinstalling Drivers
You can update, repair, or freshly install your device drivers to resolve this issue. 
For this you must boot in Safe Mode.
Go to Control Panel and to Device Manager.
Go to Network Adapters and choose one Network Device
Right-click and then click on uninstall.
Click OK and now click on Scan for hardware changes to reinstall the driver.
Reboot. If this helps, okay. If not, then do this for the next network device in line.
Method 2: Rollback Network Drivers
If you recently updated some network drivers, or if you installed some new hardware and then the problem started, you can move back to a rollback point where your system functioned properly. You can then try to install these rollback drivers once again but from a more authentic source.
Go to Control Panel and to Device Manager.
Go to Network Adapters and choose one Network Device
Right-click and click on Properties.
Select the Drivers tab and click on Rollback Drivers
Press Yes and then Reboot.
Method 3: Perform SFC Scan
System File Checker can be run from command prompt that will check and repair damaged files in the ndis.sys. Go to Command Prompt in Admin mode.
Type the below command and hit Enter.
c:\windows\system32> sfc/scannow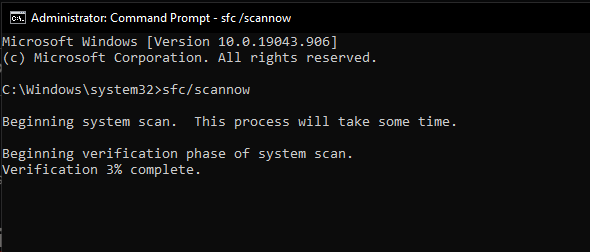 The process will execute and fix the issue.
Method 4: Run Checkdisk
If your hard drive goes corrupt, it is also going to give a ndis.sys BSOD error. So open command prompt in admin mode and run the CHKDSK command to see if there is some problem of this sort.
To do this
Click Windows start Button and search for Command Prompt.
Now right click and Select Run as Adminstrator option to open the command window.
Then Type in "CHKDSK" command and press the enter key.
The check disk function will be performed and if there are any error on the disk it will be fixed.
You will have to reboot once you run this command to see if the problem has been fixed.
Method 5: Run Disk Management
If the problem is a corrupt system image you can open Command prompt once again in admin mode. This time type in DISM /Online /Cleanup-Image /RestoreHealth and hit Enter. Reboot.
Method 6: Do A Complete System Restore
If nothing else helps, a system restoration might be the final remedy. You can do this via Windows 10 system restore without losing any files or data.
I hope you were able to fix the ndis.sys failed BSOD error on your Windows 10 computer.
Do let us know your comments below if you are still facing BSOD errors.