Sometimes even though you have installed the Ryzen Master properly, it might show an error "Ryzen Master Driver not installed properly" when you launch the Utility. This error might happens due to various reasons.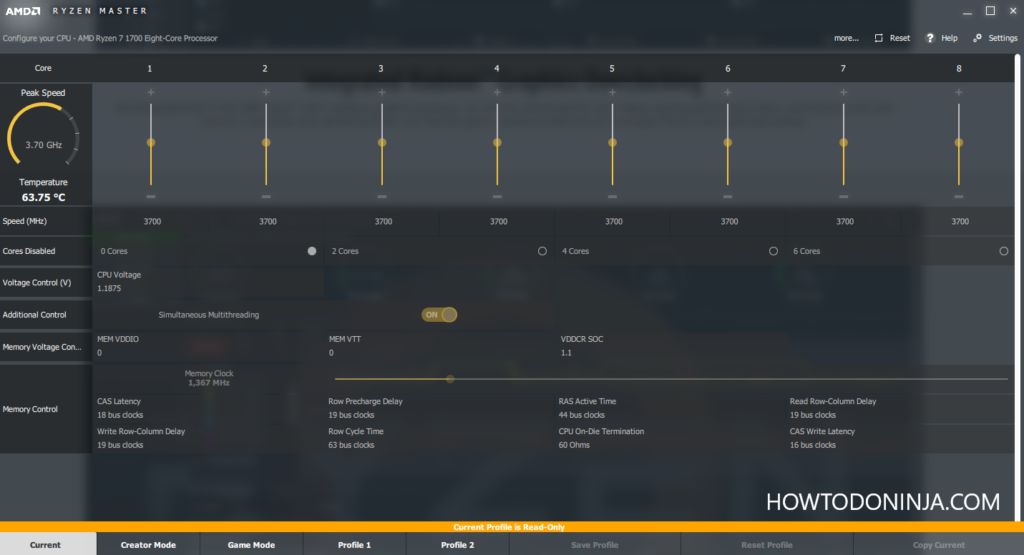 Here is a screenshot of how the Error message will look on your Windows-based computer if AMD Ryzen Master was not installed properly.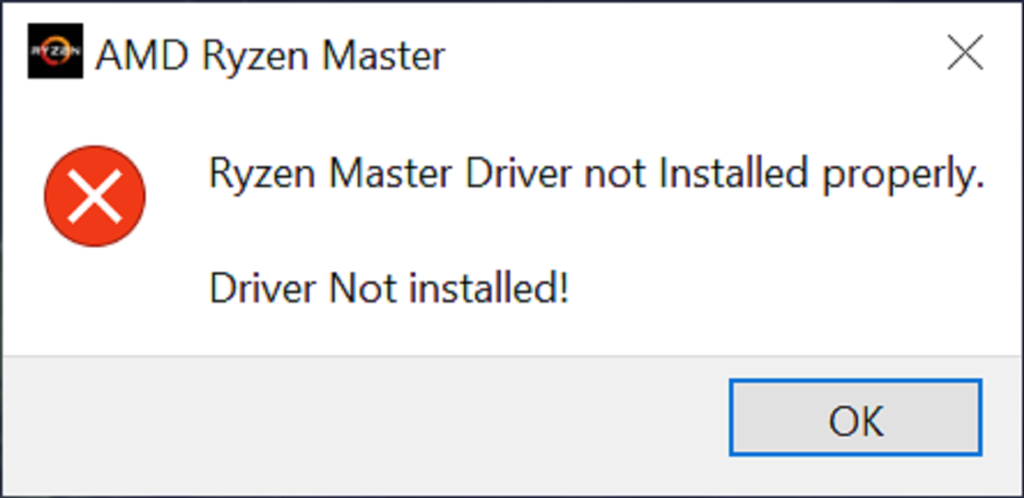 How To Fix Ryzen Master Driver not installed properly Error on Windows
Let's learn how to fix this AMD Ryzen Master driver not installed issue in detail.
Uninstall and Reinstall AMD Ryzen Master Utility
To fix the issue firstly, we will try uninstall and reinstalling the application. To do this, follow the below steps.
1. Open the Windows search bar and search for Add or Remove programs and open it.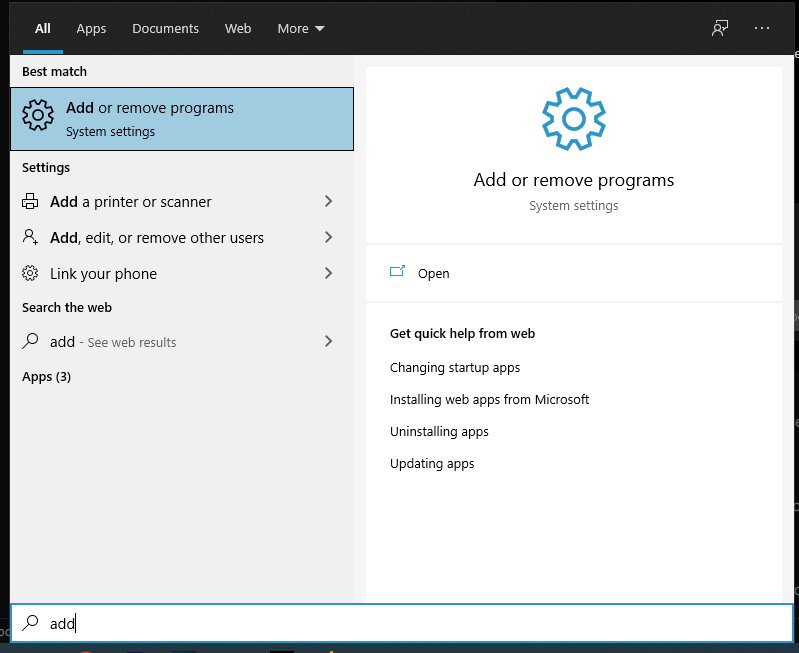 2. Now search for Ryzen Master program on the list as shown below and click on the Uninstall button to uninstall and remove all files related to AMD Ryzen master utility. Or use the AMD cleanup Utility to uninstall all the AMD related drivers.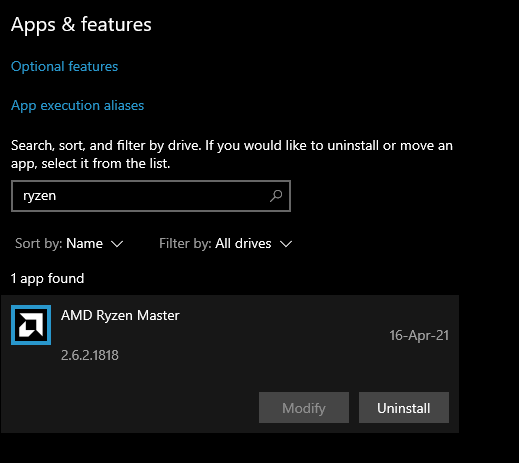 3. After uninstalling it fully, restart the computer once and then download the latest version of AMD Ryzen Master Utility from the AMD website here.
4. Now install it on a different directory and drive from your previous installation. This will avoid conflict with previous installation files or folder if it's still present in registry.
5. Now after installing the New AMD Ryzen Master Utility, restart your computer once again. Now the Ryzen master will open without the Ryzen Master Driver not installed properly error.
Do share this tutorial if you found it helpful.
Hope you were able to fix this Ryzen Master Driver not installed properly error from AMD. Also, don't forget to leave your comments below if you are still facing any Ryzen issues.