Usually happens when your system is unable to locate the KMS server as an enterprise client, either because when the KMS host is missing or when the system cannot find the KMS SRV RRs in DNS.
This error mostly occurs on windows 10 OS, but it sometimes occurs on Windows 8.1 as well.
How to Fix the Volume Activation Error Code 0x8007232B, DNS name does not exist in Windows
There are a few methods that you can try for resolving this error.
Fix 1: DNS Troubleshooting 
Network issues can easily cause this error message to appear. So rather than looking for complex solutions, or dialling in your admin, try to resolve via network troubleshooting that comes inbuilt in Windows 10.
Go to Settings
Go to Update and Security
Go to the Troubleshooting or Troubleshoot option based on your Windows 10 version.
Then click on Additional Troubleshooters and Click on Internet Connection Troubleshooter.
Try Flushing DNS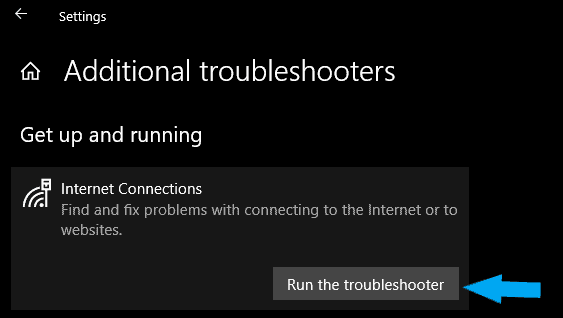 Fix 2: Checking for the KMS host installation
As an admin, the first thing you could do is check if the KMS host is present on the network that your client is connected to. You must ensure that DNS publishing is enabled by default. This is because the KMS servers would need to mark their presence via SRV RRs.
Fix 3: Pointing the KMS client to the KMS host
Okay, so you tried all, and all seems to be in place but still, the error does appear. Try manually forcing the KMS client to point to the KMS host. This must resolve the issue. 
For this do the following steps:
Run Command Prompt underprivileged mode.
Type the VB script slmgr.vbs /skms <kms_host_name> and press Enter.
This would let the admin configure the licensing on the Windows server.
Fix 4: Installing MAK
This would be the last resort as MAK (Multiple Activation Key) are one time and expensive. As a MAK does not need an in-house server to pass through, the windows activation servers activate it instantly.
I hope you were able to fix the Volume Activation Error Code 0x8007232B, DNS name does not exist issue with the help of our tutorial.
Do let us know in the comments below if you are still facing the Volume Activation Error even after doing the fixes.