When you download VLC player you usually download the VLC installable version which you need to install on your computer before you can run it and you cannot make it portable after installation which can be copied to a Pendrive for using on another computer directly.
In the portable windows version, you need to just uncompress the file into a portable Pendrive or hard disk and you can run the program without any installation and can be copied a Pendrive from where you can run directly.
Let's learn how to download the Portable version of VLC Media player.
How To Download VLC Portable Version
1. Go to the official VLC media player website download page here https://www.videolan.org/vlc/download-windows.html
2. And click on the Download button arrow symbol. Now a dropdown will appear with all downloadable options.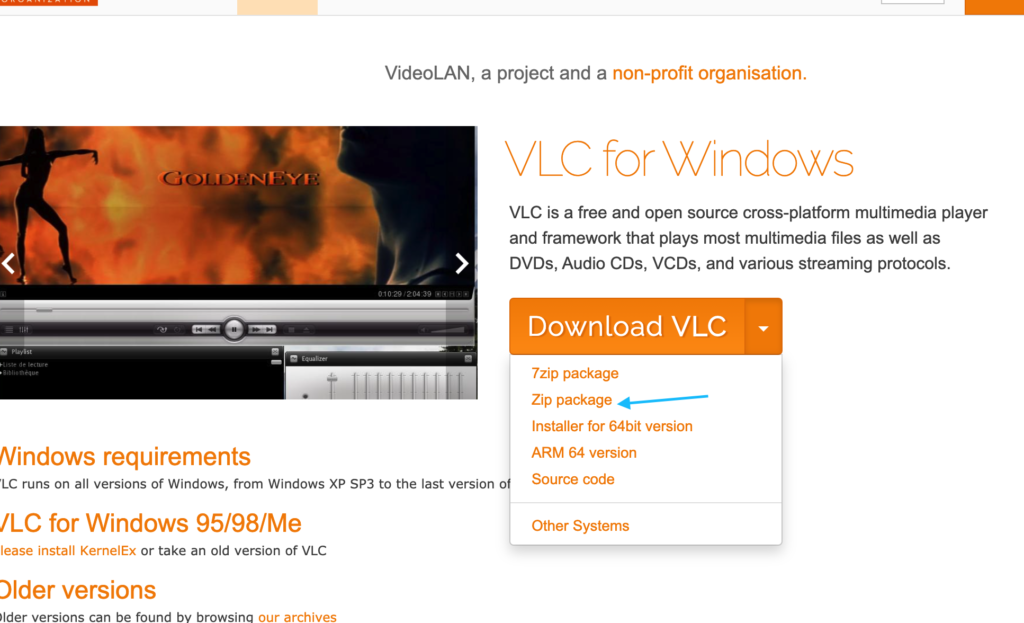 3. Now choose the Zip Package option or the 7zip package option if you already have 7zip installed on your computer.
4. After downloading the zip package, open the zip file and extract it onto a portable device or a hard disk.
5. Now you don't have to install anything, just open the folder and click on the Vlc exe file to run the application directly.
Frequently Asked Questions
How to get VLC Portable Media Player for Mac?
As of right now there is only dmg version of installation file available for mac and not the portable zip version.
I hope you were able to download and install the portable version of VLC media player app ( VLC 3.0) on your computer.
Do let us know your valuable comments below.