Sometimes you won't hear any sound on YouTube when you are watching YouTube videos on mobile app or computer. This No Sound On Youtube issue occurs due to various reasons such as outdated audio drivers, incorrect audio settings or device selected, malware or virus.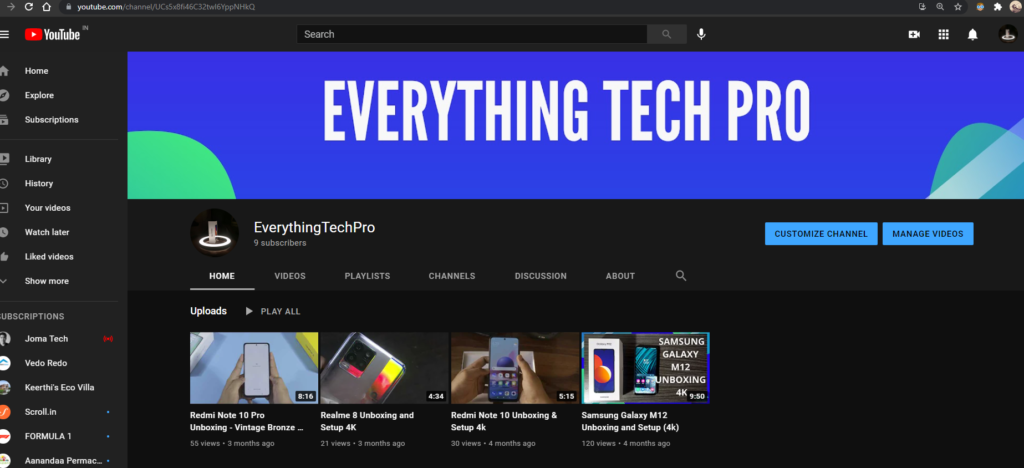 Also read about how to install youtube video downloader youtube dl on macos here.
Let's learn how to fix this No Sound on YouTube issue in this post.
Solved: How to fix No Sound on YouTube
Follow the below solutions one by one until your Sound issue on Youtube is fixed.
Solution 1: Check Volume settings
No matter how silly it may sound, but sometimes all you are forgetting is to unmute your device or to level up the volume which is set to a very low setting previously. To go one step further, you can check the configuration setting of the speaker you are using, or making sure the right speakers are selected. You must also see if the Volume Mixer slider is not on the lowest setting. 
Go to Taskbar > Open Sound Settings (right click on the speaker icon).
You must also check if the YouTube audio is muted or set to the lowest. You can find it at the left corner of the YouTube player, near pause.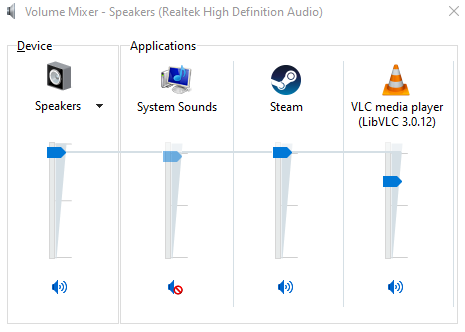 Solution 2: Close running programs
Another issue can be you have some more multimedia applications running in the background that are interfering with the YouTube audio. Try closing them and then see if the No sound on YouTube is fixed. 
Solution 3: Update your browser software
Further, an old un-updated browser might be the root of the problem of no sound on YouTube. You can update your browser, then close all open browsers and then try playing the video again in a fresh browser.  Most of the times, if your browser is outdated, a notification appears on the top right corner of the browser. Else try to switch your browser from Microsoft to Chrome let's say and see if it works. 
Solution 4: Update or Remove Flash Player Software
Flash Player can also cause problems when you are not able to hear sound on YouTube. Just update it to the latest version and see if you get any help. Also, if you just updated, and the sound went away after that, roll back to the last functional version.
Adobe flash player is also not recommended on latest macOS and Windows 10 or 11 operating system. So also try removing Flash player if you have installed it using the Add or remove programs programs.
Solution 5: Clear browser cache
Sometimes it is not that you need an update to the browser, you just need to clear the cache and stored memory altogether. You can use the Disk Cleanup Tool to clear temporary internet files on the PC. Also, go to the Settings in the browser, and from there you can find the option to clear cache.
Solution 6: Update your Sound Card driver
Use Audio Troubleshooter that comes inbuilt with Windows 10. If that also does not help, try updating the Sound Card Driver. Under both cases, you must restart your system to see if the solution helped. 
Solution 7: Turn off Bluetooth and Check for Headphones Connected
No another, what we call an absent-minded reason, or a silly reason, is that you're Bluetooth is ON and the voice is going to some other connected device, maybe some handset or some other laptop, you never know! So check for it and turn it OFF if that is the case. You can search "Bluetooth" via Cortana, or go to Settings > Devices> Bluetooth. Some PC's also have a Bluetooth button on some function key, usually F10, you can try that. 
Solution 8: Security Software interference
Antivirus, security software, or some malware can cause this problem. So first give your system a full scan. If the problem persists, try disabling your antivirus and then restart the system to check. If this solves the problem, you can dig for more options as to how to use the antivirus and have the sound as well. 
Solved: How to Fix No Sound on YouTube in Mobile
If you are facing the "No Sound on YouTube" issue on your mobile device, try the following solutions:
Check Volume Settings: Make sure that your device is not on mute and the volume is set to an appropriate level. You can check the volume settings from your device's control center.
Restart the App: Close the YouTube app and reopen it to see if the issue is fixed.
Restart the Device: If the issue still persists, restart your device and try playing the video again.
Check Headphones Connected: If you have headphones connected to your device, disconnect them and see if the issue is resolved.
Update YouTube App: Make sure that you have the latest version of the YouTube app installed. You can check for updates in the App Store.
Check Network Connection: Ensure that you have a stable internet connection. If the issue persists, try switching to a different Wi-Fi network or use your mobile data.
Disable Background Playback: If the YouTube app is playing audio in the background, it can cause the "No Sound" issue. Disable background playback from the app's settings.
Uninstall and Reinstall App: If the above steps do not resolve the issue, try uninstalling the YouTube app and reinstalling it from the App Store.
If none of the above solutions work, you can try restarting your mobile device in safe mode to isolate the issue. If the problem still persists, it might be a bug in the app, and you can report it to YouTube support.
No Sound on Youtube FAQs:
Why is there no sound on YouTube?
No sound on YouTube error can occur due to outdated audio drivers, incorrect audio settings, malware or virus, or interference from other running programs.
What is the first solution to try for no sound on YouTube?
The first solution to try is to check the volume settings and make sure the device is not muted.
How can I update my browser software to fix the no sound on YouTube issue?
To update your browser software, go to your browser's official website and download the latest version. Close all open browsers, then try playing the video again in a fresh browser.
Can the Flash Player cause problems with the sound on YouTube?
Yes, Flash Player can cause problems with the sound on YouTube. Try updating it to the latest version or removing it.
What should I do if Bluetooth or connected headphones are the cause of no sound on YouTube?
If Bluetooth or connected headphones are the cause, turn off Bluetooth or disconnect the headphones.
Can antivirus software cause the no sound on YouTube issue?
Yes, antivirus software or malware can cause the no sound on YouTube issue. Try giving your system a full scan and disabling your antivirus temporarily.
Hope this helped in solving the YouTube no sound error. If you are still facing the issue let us know in the comments below, we will help you out.