Fortnite is one of the best downloaded mobile games in the multiplayer category. Playing Fortnite on your mobile is easy. On your LG Aristo Phone, you can play Fortnite with your friends easily by downloading the game from the official epic games website. Let's see how you can do that.
There are two methods to install & Play Fortnite on LG Aristo 4 or Aristo 3
1. Installing Fortnite from the epic games website using the epic games launcher app.
2. You can install Fortnite from the google play store in 2020 as Epic games have made Fortnite available to download from the Google Play Store also.
How to install Fortnite on LG Aristo 4
Step 1: Go to the Epic Games website Fortnite mobile game page here on your LG Aristo Smartphone or visit this URL fortnite.com/android if you are already using your mobile.
Step 2: Click on the download button to download the launcher file of EpicGamesApp.apk file from the epic games store website on to your mobile phone. A warning will appear asking to go ahead with the download. Click on Allow access and download it.
Step 3: If you are not able to install apps from unknown sources. Go to your mobile Settings App >> Apps & notification Option and choose the Advanced settings
Step 4: Then choose Special app Access option >> Select Install Unknown apps >> Select the Epic Games Launcher App.
Step 5: Now Click on the Allow from this device. Now click on EpicGamesApp.apk files from this provider option. Now you can open the apk file to install the Epic launcher.
Step 6: Now open the Epic launcher and click on install Fortnite. This will download and install the Fortnite game on your device.
How to install Fortnite on LG Aristo using Google Play Store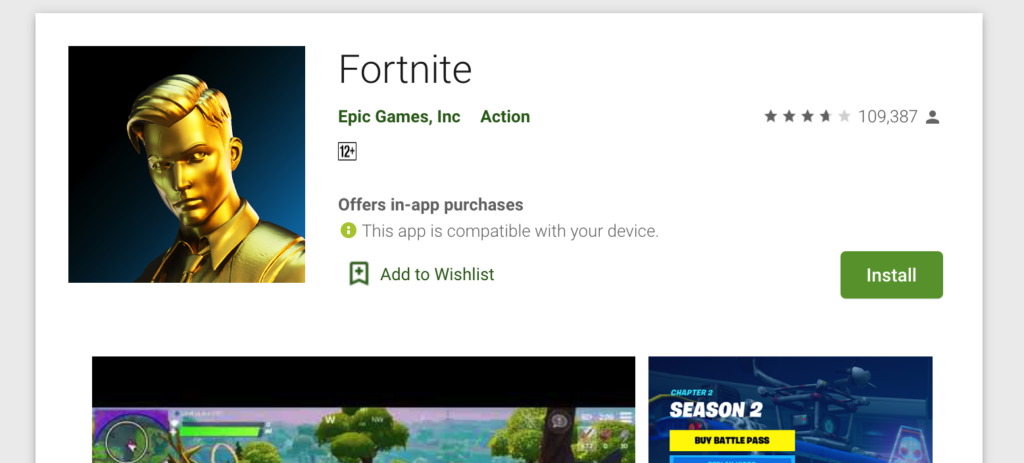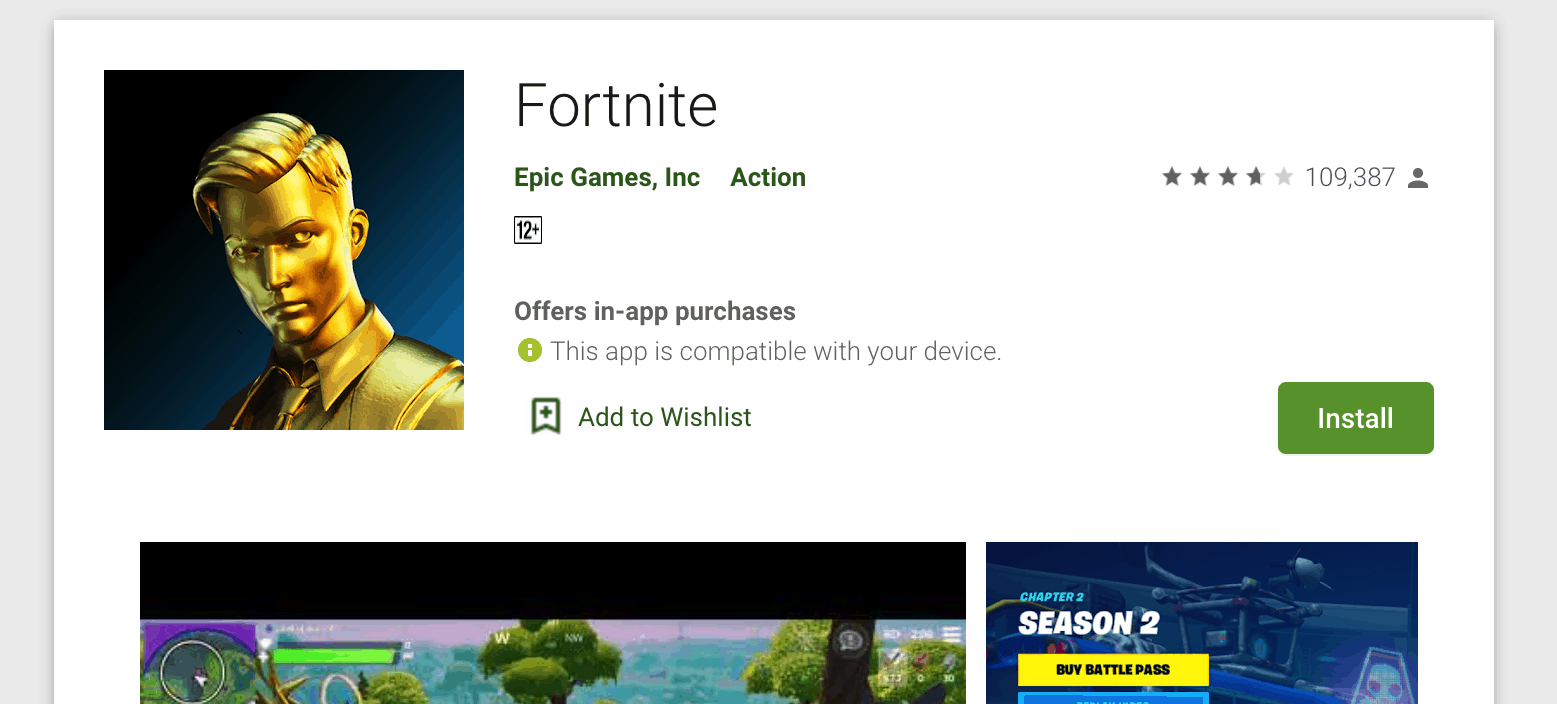 For installing Fortnite directly from the Google play store on your LG Aristo phone, go to the play store and search for Fortnite. And click on the install button. Your game will be installed directly. This is the easiest way to install the app.
Now you can launch and Play Fortnite game on your LG Aristo smartphone.
Frequently Asked Questions
Can a LG Aristo Play fortnite?
Yes a LG Aristo smartphone which runs on android can play fortnite game by downloading it from the epic website or playstore.
Can you install Fortnite on LG Aristo 2?
Yes you can get Fortnite on LG Aristo 2. Simply go to the epic website and download the epic games launcher and install the Fortnite game.
Can you install Fortnite on LG Aristo 3?
If you want to play Fortnite on LG Aristo 3. Simply open epic games website and install Fortnite game or follow our tutorial for step by step process.
Can you install Fortnite on LG Aristo 4?
Yes you can install Fortnite on your LG Aristo 4 smartphone.
Let us know in the comments if you are able to play Fortnite smoothly on your LG Aristo smartphone. Also share this tutorial with your friends on social media.