First to change account in Call Of Duty (COD mobile) you will have to log out of the current account. To do that follow the below tutorial.
How to Logout of COD mobile account
1. Click on the Gear Settings icon on the top right to go to the settings page as shown in the image below.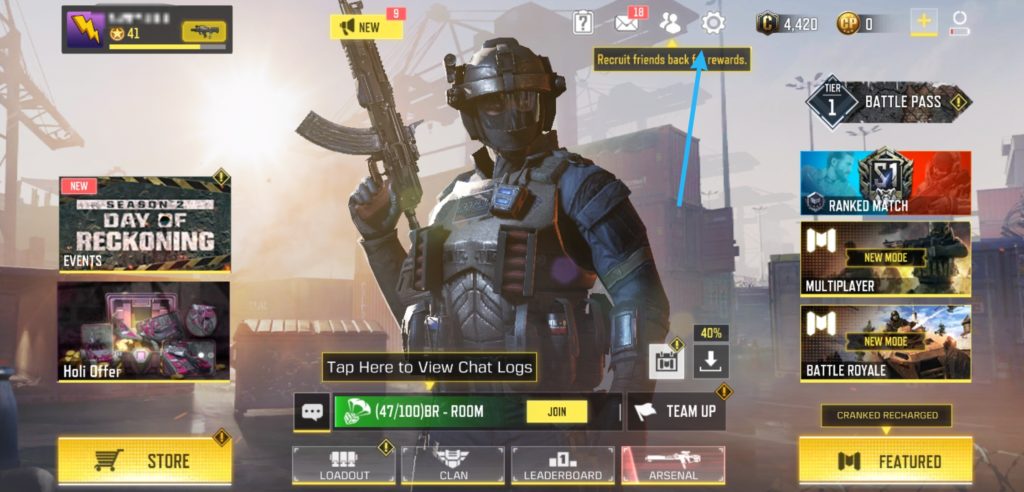 2. Now select the Legal And Privacy tab on the top by scrolling to the right by clicking on the arrow at the top right.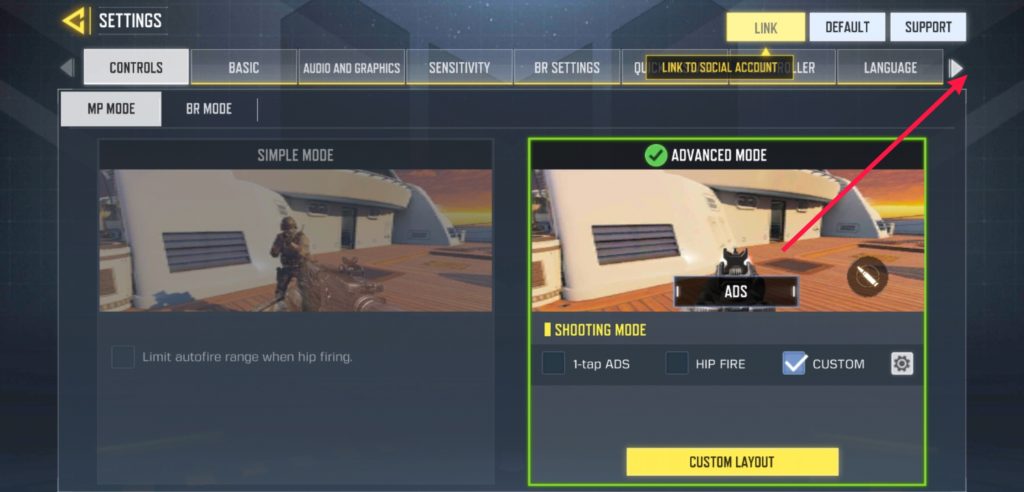 3. Now scroll down the Legal And Privacy page, you will see the Logout button. Click on it to logout of your current COD account.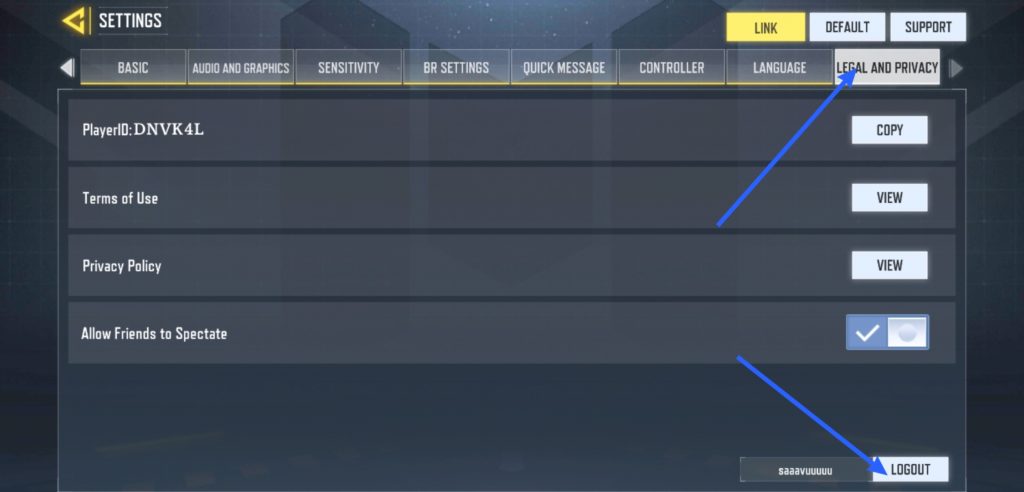 4. Now after you have logged out. Click on the login button again to login to your new account. Now you have successfully changed to a new account on COD mobile.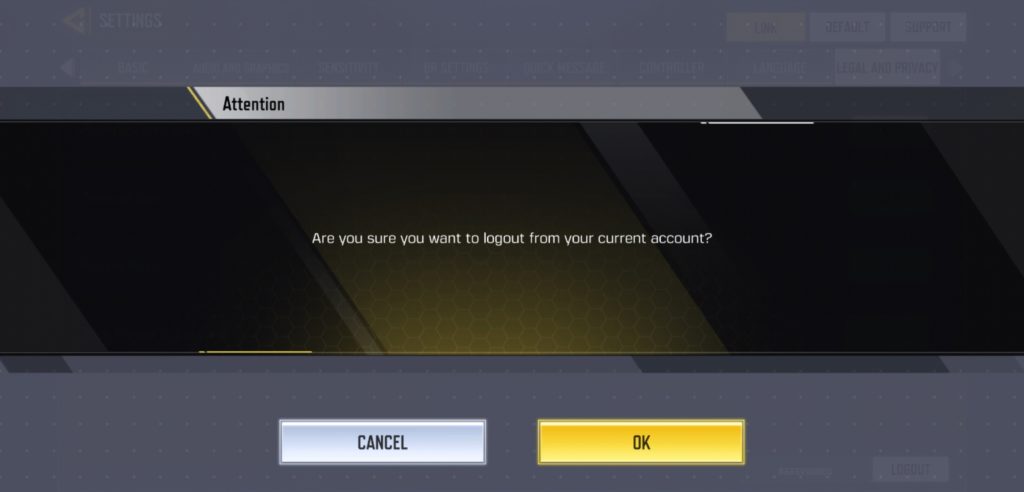 Hope this tutorial was helpful in changing user accounts on COD mobile. Do share this tutorial with your friends. Also, don't forget to comment below if you have any COD issues.