Last Updated on
Many people use SoundCloud to listen to music. Looping a song is nothing but playing a song on repeated mode.
Let's Learn how to loop soundcloud song with this quick and easy tutorial.
How To Loop Soundcloud Songs
Loop Soundcloud song on browser
Open Soundcloud and play any songs.
The control will be located on the bottom of your screen.
Now just click on the repeat mode icon to play the song on loop mode.
After that click on the repeat mode icon, the icon will change to orange color.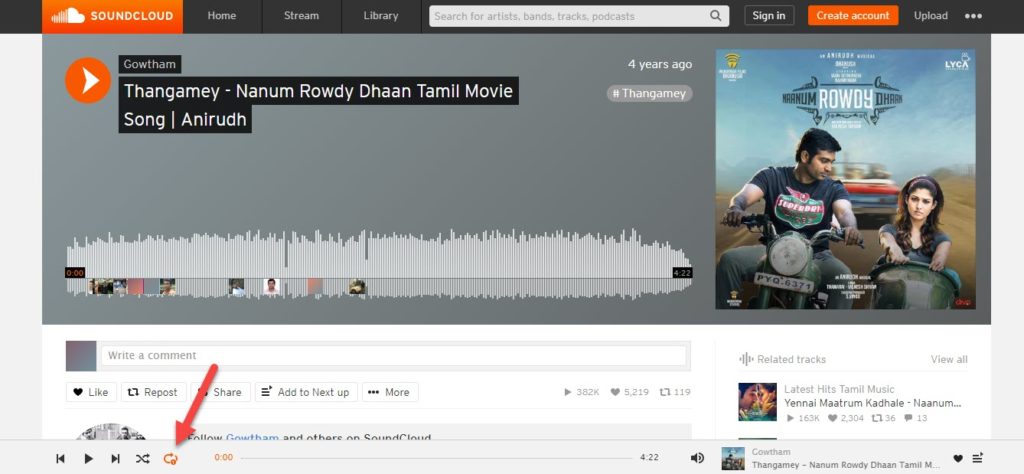 Loop Soundcloud songs on Soundcloud Mobile App
Go to the play store.
Search for SoundCloud and install the app
After installing the app, open the app, and log in to your account.
Play any song. After this, you will get the player controls at the bottom of your phone.
Just tap on the player control and click on the repeat mode icon.
That's it. I hope now that you can play soundcloud songs on loop mode.