You are trying to figure out how to play your region-locked DVD using your DVD player. You cannot play your region-locked DVD in your DVD player because there is a mismatch of the region code between your DVD region code and the DVD player region code. Let's how to play it by changing your DVD player code.
What are region locked DVD's ?
Commercial DVDs are locked to a certain region code. These DVDs are Region-locked DVDs and can only be played with a DVD player with the same region code. There are like 8 region codes for different areas like region 1 for the USA. Region 2 for Europe.
Here is a table of Region Codes and their respective region where they are linked to. So a DVD player produced in USA will be able to play Region 1 locked DVD content.
| | |
| --- | --- |
| Region 1 | – USA & Canada ( Excluding Mexico and Greenland ) |
| Region 2 | – West Europe, Middle East, South Africa, Japan |
| Region 3 | – Southeast Asia |
| Region 4 | – Central America, South America, Oceania |
| Region 5 | – India and Africa |
| Region 6 | – Mainland China |
| Region 7 | – Pre-released MPAA DVDs and Media Samples in Asia |
| Region 8 | – Aircraft, Spaceships and Cruise Ships |
You will be able to change the region code of the DVD player that you bought if you have bought it from elsewhere to match your region code on the DVD by using the region change region flag option available with the DVD player software.
Can I watch Region 2 DVD in USA?
Region 2 DVD are made to be played in Europe. You might need a DVD player manufactured in Europe to play the Region 2 DVD in the USA. Or you can use a software program to play it. USA DVD player has region 1 code.
You can also buy a region free DVD player which can play DVD's from any region.
Play Region Locked DVD in VLC player.
You can play Region Locked DVD in VLC by using the libdvdcss or by installing a specific package named libdvdcss2.
On Ubuntu: After installing the VLC libdvdcss2 package on ubuntu you can play your region-locked video in VLC.
Then insert your Region locked DVD into your Computer DVD drive and open it with VLC Media Player by choosing Media > Open Disc and choose your disk inserted or you can even browse for a region-locked video. Your video will start playing.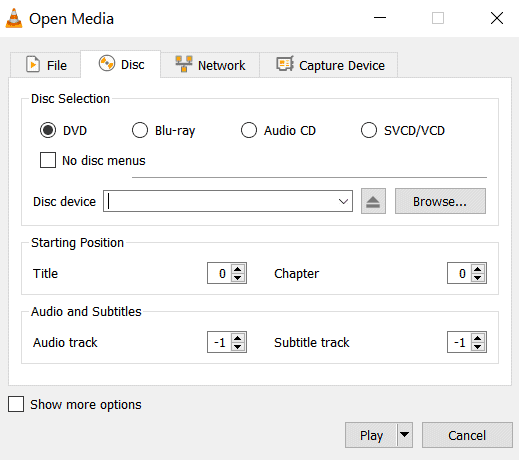 I hope you were able to play your region locked DVD in your VLC media player by following our tutorial. Comment below if you face any issues.