The pixel launcher comes with a At a glance feature on the home screen.
It will show "Welcome to your new Pixel" text when you first use your Pixel device. Then it will show you calendar data and also weather data. This at a glance text features won't disappear or it cannot be deleted easily. Let's learn what we can do to remove it from your pixel home screen.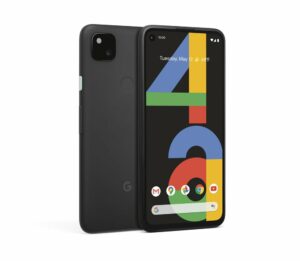 How To Remove "At a glance" from Home Screen on Google Pixel 4a Devices
As of right now Google din't have an option to switch off the At a Glance feature on Google pixel phones. It seems they cannot be moved to a next screen either.
So in order to remove the At a Glance Widget for Date, calendar and weather, install a third-party launcher app like Nova Launcher. You can search on the play store for Launchers or you can use this link to install Nova Launcher.
After installing Nova Launcher make it the default launcher.
That's it now the At a Glance Calender and weather app will be removed for your Pixel Home screen.
Hope you liked our article. Do let us know in the comments section below if you have any other questions related to your Pixel phone.
Also, don't forget to share this article on social media or forums if you found it helpful.