We often lose track of time when we are browsing online and waste time watching youtube videos a lot reducing our productivity. With a simple installation of a chrome extension, you can track how much time you are spending on a certain website so you can improve your productivity and keep track of your website browsing.
You can use these Time tracking chrome extensions to measure how many hours of your daily time you spent on each website with detailed analysis.
How to track time spent on websites on Chrome with Extension
1. Go to the chrome app store extensions page using this URL: https://chrome.google.com/webstore/ or go to this link directly https://chrome.google.com/webstore/search/time%20tracker?_category=extensions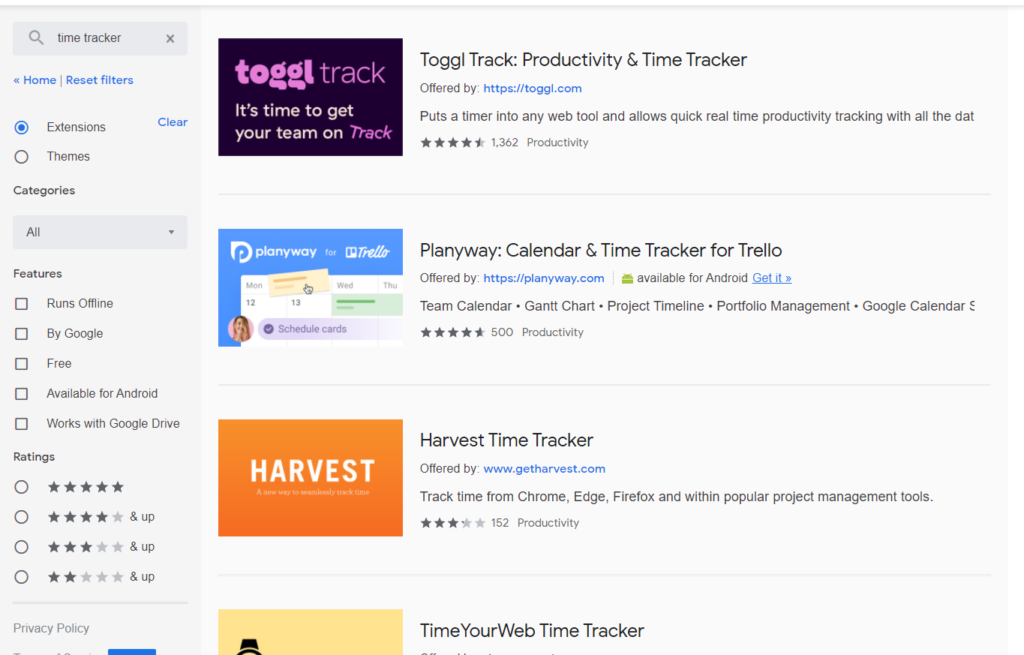 2. Then search for Time tracking on the search the store bar and hit enter.
3. Now install the Time tracking extension by clicking on the install button.
4. The extension will now be installed and you can track your time on websites by accessing the extension on the top right extension bar of your chrome browser.
Hope you were able to track your time on individual websites using chrome extensions.
Do let us know in the comments which extension you like most. Also share the post with your friends on social media who might also want to try this.