Last Updated on August 29, 2020
Sometimes when you are browsing through twitter you may get an error message "Oops Something Went Wrong Please Try again" or you will see an error like "Twitter something went wrong but don't fret — let's give it another shot" like the image below.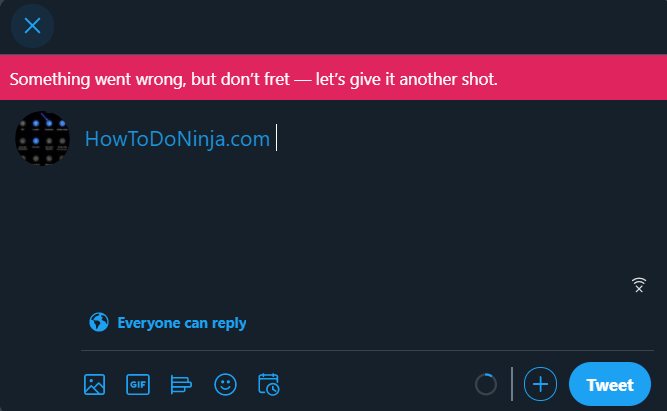 Depending on the operating system you might also get message like below.
On Android – Twitter hmm something went wrong or "Something went wrong but don't fret – let's give in another shot" on your Twitter android app.
For iOS ( iPhone or iPad users ) you might see an error like "hmm something went wrong" on the iOS Twitter app.
This problem started happening when Twitter released it new UI for the public.
This might happen due to various reasons that are mentioned below.
Your internet connection is not working. This will show a message like "Something went wrong, Check your connection and try again" on Twitter
Your Mobile network speed is too slow.
Twitter is having some problems with connecting to your computer.
Inorder to fix this we can reset network settings.
How To Fix Twitter Something Went Wrong Error
To fix this error do the following.
Check whether your internet connection is working.
Check whether your Wifi is connected.
Check whether there is a problem with extensions of your browser.
Clear Cookies on your browser
Clearing Cookies for Twitter to fix Something Went Wrong issue :
Click on the Lock button if you are using Chrome then choose the Cookies option and Choose the Twitter folder and Click the Remove option.
Now the cookies for Twitter will be removed. Then you can try again.
If you are still facing issue then continue with the next step.
Clear Browser Data to Fix Twitter issues:
Now Click on the Shift key and click on the refresh button on the top left of your Address bar in the chrome browser.
This will reload Twitter without using your Browser cache data.
Mozilla Firefox: This can be done with Ctrl + F5 option to hard refresh twitter while clearing browser caching of files and data.
Clear Browsing Data on Google Chrome:
Click on … on the top right and click on Settings and choose the Clear Browsing Data option under the Privacy and Security option.
And make sure to select Cookies and Cached images and files option and Clear data for All Time in the Time Range settings.
Now click on the Clear Data button.
You can also try clearing browsing history.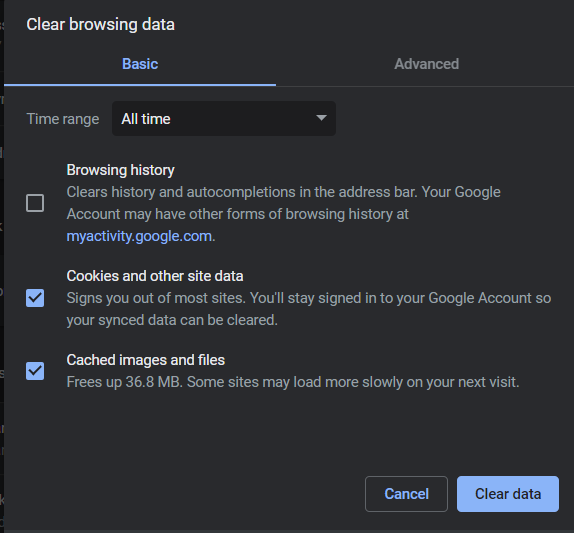 Hope my tutorial was helpful in solving your twitter Something went wrong issue. Also, don't forget to leave your comments below.