As Apple have removed Fortnite from their Apple store many of you will be wondering how you can update Fortnite to Season 4 when the update rolls out. With the Fortnite Chapter 2 – Season 4 will be launched on August 27 by Epic Games, you can easily download or update to the latest Fortnite Season 4 on your smartphones by using the following Epic Launcher tutorial.
Fortnite's New Chapter 2 – season 4 on will feature a new battle pass, marvel skins, and Marvel crossover event for iOS users.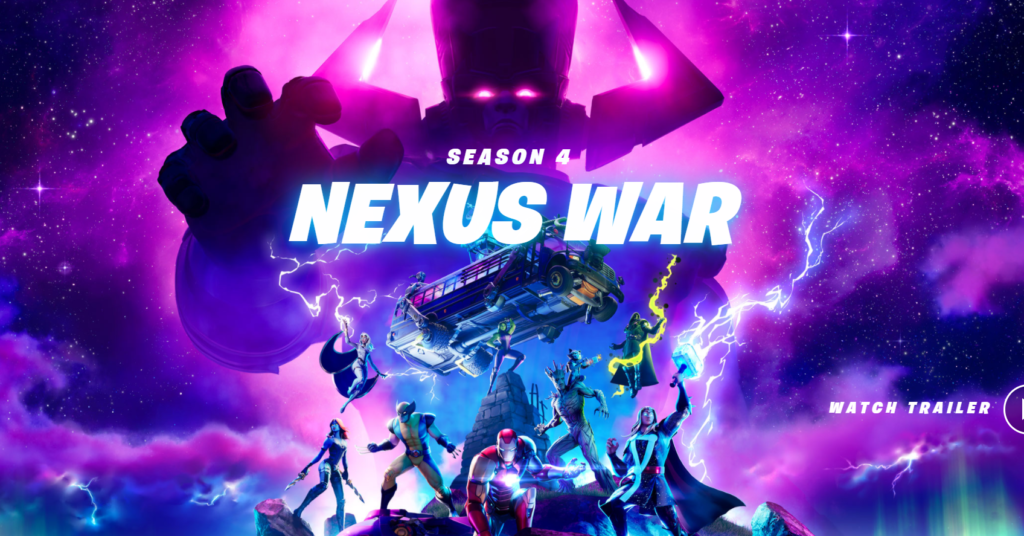 iOS Fortnite Minimum Requirements
Operating System: iOS
RAM: Minimum 2GB of RAM.
CPU: Apple 64 bit ARM processor.
GPU: Apple GPU
Update To Fortnite Chapter 2 Season 4 on iPhone
To install Fortnite update on your iPhone after the Fortnite App Store ban we have to use a tricky method.
If you have already installed the older version of Fortnite and you have uninstalled it on your iPhone, we can update to the latest Fortnite Chapter 2 Season 4.
Open the Apple App Store and log in to your account on which you have once installed Fortnite already.
Then click on Accounts option usually the Apple User profile icon.
Then click on All Purchases and Select My Purchases.
Now this will list all apps and games which you have purchased or downloaded for free even ones that you have deleted.
Now search for "Fortnite" on the All tab and click on the download option to download the latest version of Fortnite.
If Fortnite is already installed try uninstalling the older versions of Fortnite and try the tutorial again.
Hope you were able to update your Fortnite mobile game to the latest version on your iPhones using our tutorial. Do let us know in the comments below.