On desktop when you access instagram.com you will be shown the desktop website in full width of your screen. So if you like to use the Mobile version instead like the Instagram Mobile View app user interface you can do it with a few simple tricks. Let's learn how.
Use Instagram Mobile On PC Desktop using Chrome
Step 1: Open your chrome browser and login to instagram.com website.
Step 2: Place your mouse on the Instagram site at any place and Right-click on your mouse and choose "Inspect" option to open the Developer Tools menu. This works both on chrome and firefox browsers. Refer to the screenshot below.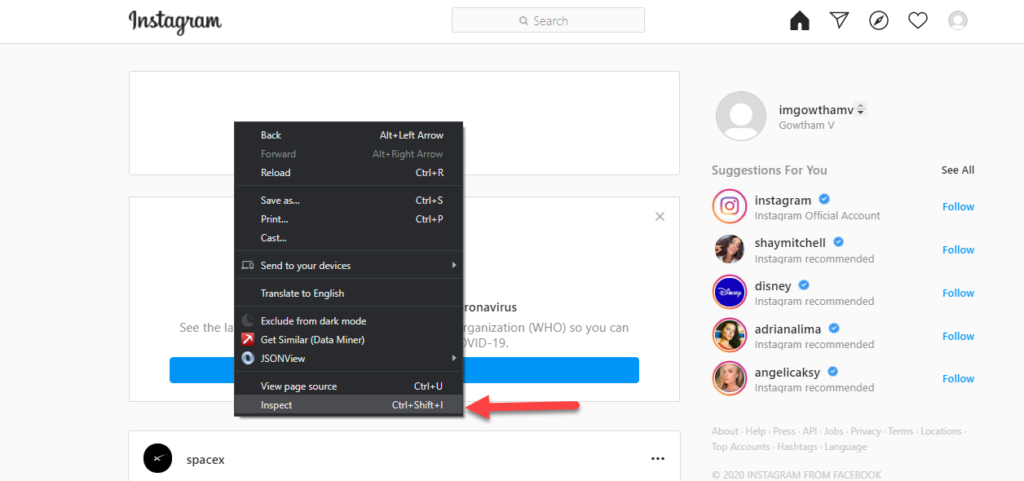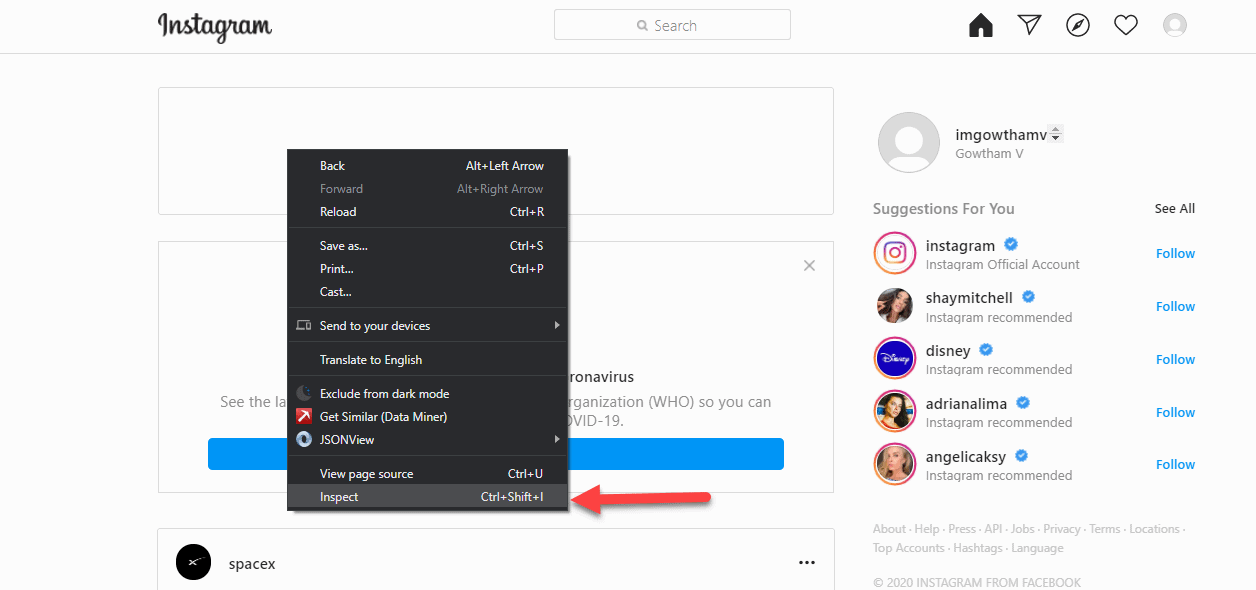 Step 3: Now click on the mobile icon to enter the responsive mode like in the screenshot. Then you can select the type of mobile you want. Here you can select iPhone or any Android Phone to emulate the screen size.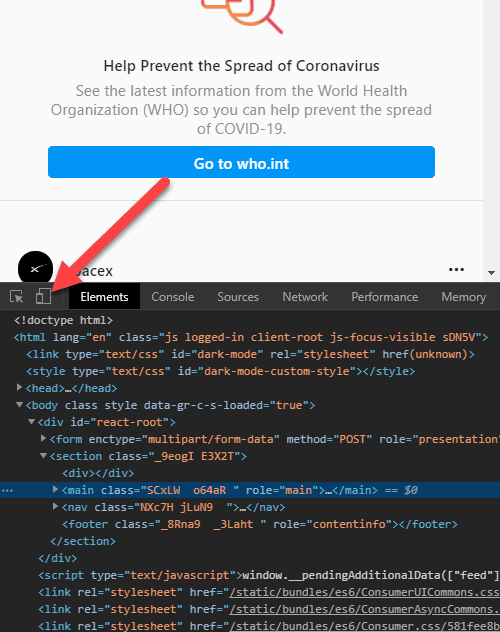 Step 4: Now you can use the Instagram app on your browser exactly as it looks like on your mobile.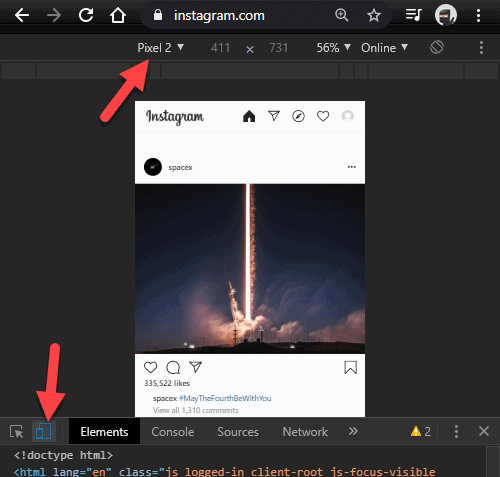 Now you can also choose your Mobile Device name which you want to simulate. Here are some options that you can choose from.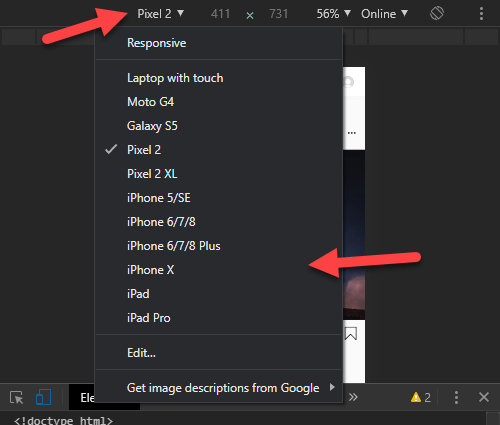 Now you can use your mouse to scroll the Instagram Mobile like User Interface on your browser. This also works for firefox as well.
Get Instagram mobile View using Chrome extension
Step 1: If you are using chrome you can install this chrome extension which automatically makes the changes for you.
Step 2: After installing the chrome extension. Go to instagram.com and click on the extension on the top bar of your browser. Here I am using google chrome browser so it will be on the top right side.
Step 3: Once you click on it the extension will automatically resize the Instagram desktop site to be like the mobile app.
FAQ:
How can I view Instagram on my desktop?
Yes you can use the instagram desktop site on your web browser using any computer. Just go to instagram.com and login with your user id and password.
Can Instagram be used on a desktop computer?
Yes, you can use the Instagram.com Desktop site on your computer. Or you can use the mobile view method to view mobile version of Instagram on desktop computer.
Can I post on Instagram from my computer?
Yes after you log in at Instagram on your desktop. Click on a new post and upload your image.
How to View Instagram mobile view on mac?
On your mac , open google chrome browser and go to instagram.com and choose the inspect element option and choose the mobile view.
Hope you liked our article. Do share our articles with your friends if you found it helpful. Also let us know in the comments section below if you have any questions.