Sometimes when you connect a device, it won't show up in the file manager. Or when you wanted to view hidden ports for updating the drivers, you cannot see it. Because the unused devices might be hidden by default.
Viewing hidden devices attached to the communication ports in windows is easy. Follow these below steps to view the hidden devices on your Windows computer running Windows 7, Windows 8, or Windows 10.
How To View Hidden Devices Using Command Prompt for Windows 7
In this method, we are going to view the hidden devices by using the command prompt. Follow the below tutorial step by step.
Step 1: Press the Windows key ( Win Key) and Run Key simultaneously (win + Run)
Step 2: Then type cmd.exe in the dialog box and press enter. Or simply search for Command Prompt on Windows search box on the start menu and open it.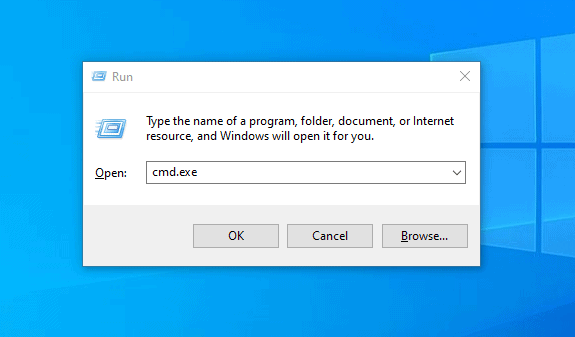 Step 3: The Command prompt windows will open. Then type the following command "set devmgr_show_nonpresent_devices=1" in the command prompt and press the enter key.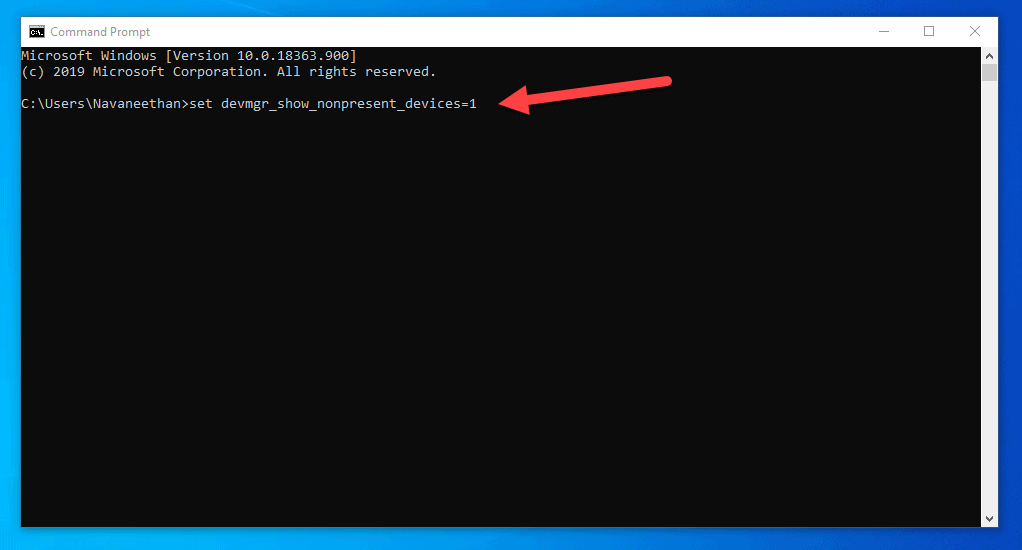 Step 4: Then type "cd \windows\system32" and press the enter key to change to the System32 directory.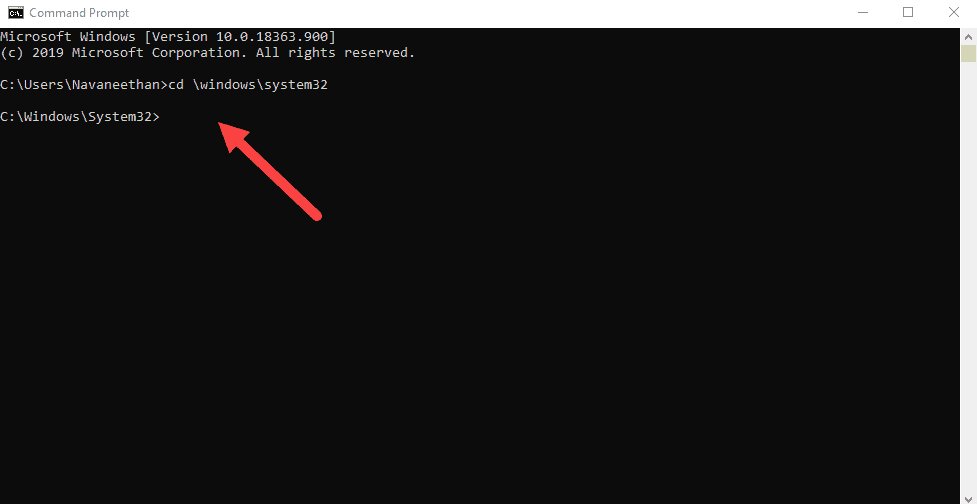 Step 5: To open Device Manager Type start devmgmt.msc and press the enter button.
After pressing the enter key the device manager will open on your windows device.
Step 6: Click on the View menu in the device manager and click show hidden device to view devices in your windows computer.
How To View Hidden Devices for Windows 10, Windows 12 or Windows 8.
Open your device manager using the run command ( Windows Key + R) and type in devmgmt.msc and press the enter button. Or you can search for "Device Manager" on your Windows 10 search box and open it.
Your Device Manager window will open.
Click on the View menu option and enable the "Show Hidden Devices option" as shown in the screenshot below.
This will show the devices that are hidden on your device manager for you to troubleshoot.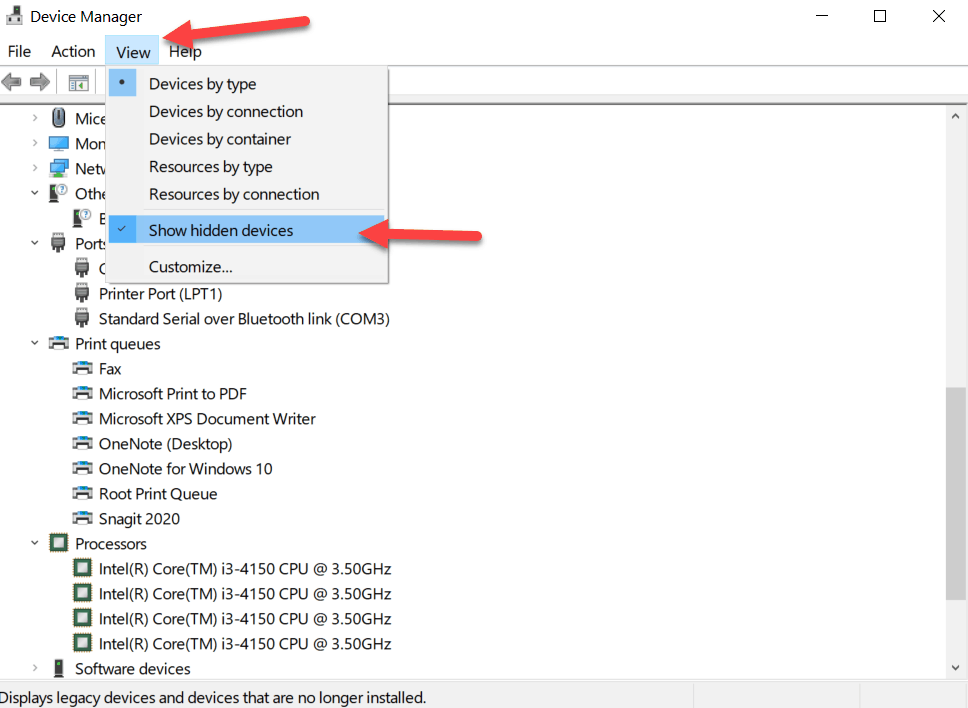 I hope you were able to view the hidden devices by following our tutorial on your Windows machine.
Do let us know your comments below if you face any issues while trying to view hidden devices on your computer running Windows 10, Windows 8, or Windows 7 Operating System.
WINDOWS PRO TIP: If you are facing System related issues on Windows like registry errors or System files being deleted by virus or System crashes like us, we recommend downloading Restoro software which scans your Windows PC for any issues and fixes them within a few minutes.

Navaneethan is a fulltime technical writer who writes how-to tutorials in an easy step by step way. He has good technical knowledge of using Windows OS for 5 years and how to fix errors.