Windows 10 and macOS both have native night mode (also known as dark theme) support throughout the system. So if you like to use the dark mode, you can also enable dark mode on your favorite VLC player as well. Here's how you can do that.
VLC media player doesn't come with dark skin or a dark theme out of the box. We have to activate it. Let's learn how to enable the VLC dark mode that on your Windows 10 desktop, macOS, Android, and iOS operations systems.
How To Enable VLC Dark Mode
Follow the below methods to enable the Dark Mode Skin on VLC Android App or on a Windows or mac Computer.
How To Enable VLC Dark Mode on VLC Android App
1. Open the VLC media player android app on your smartphone.
2. Click on the Menu icon on the top left corner on the VLC android app and choose the settings option.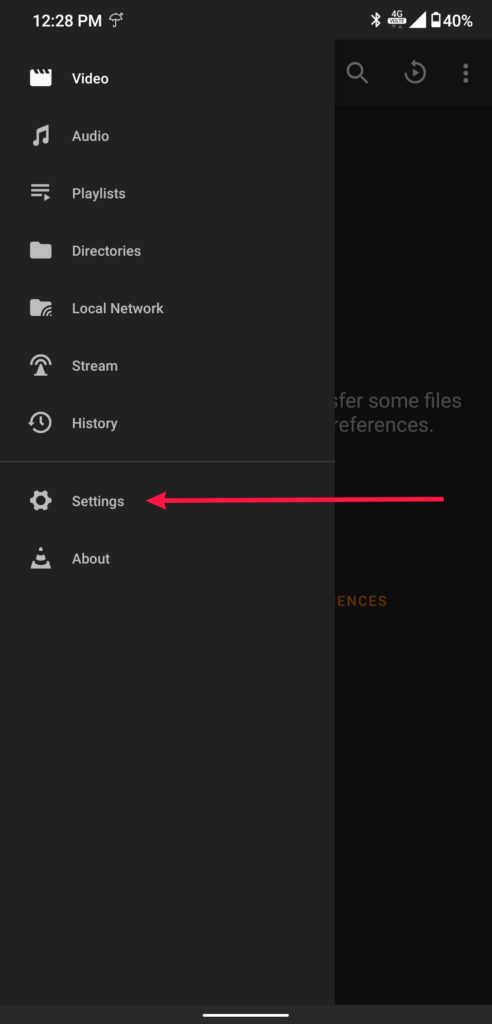 3. Now Click on the interface option under Extra Settings.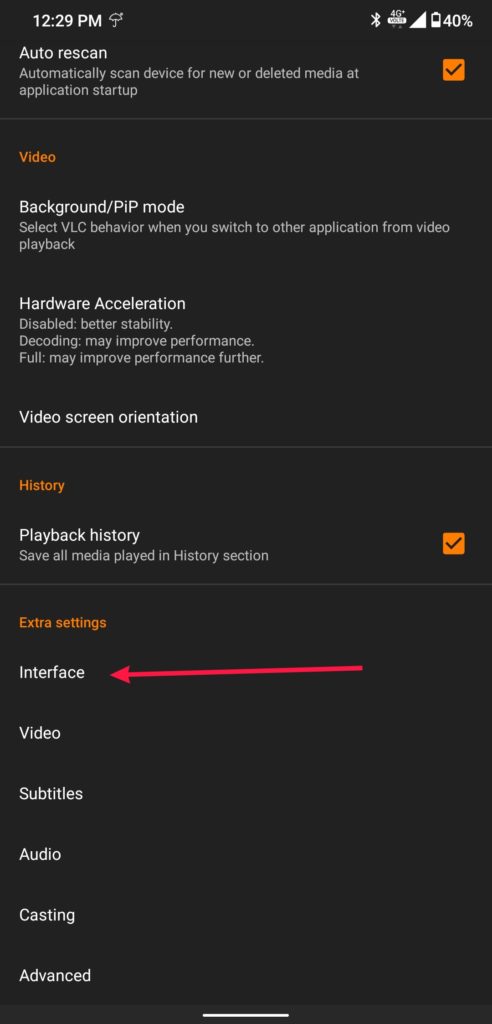 4. Then Click on the DayNight Mode option.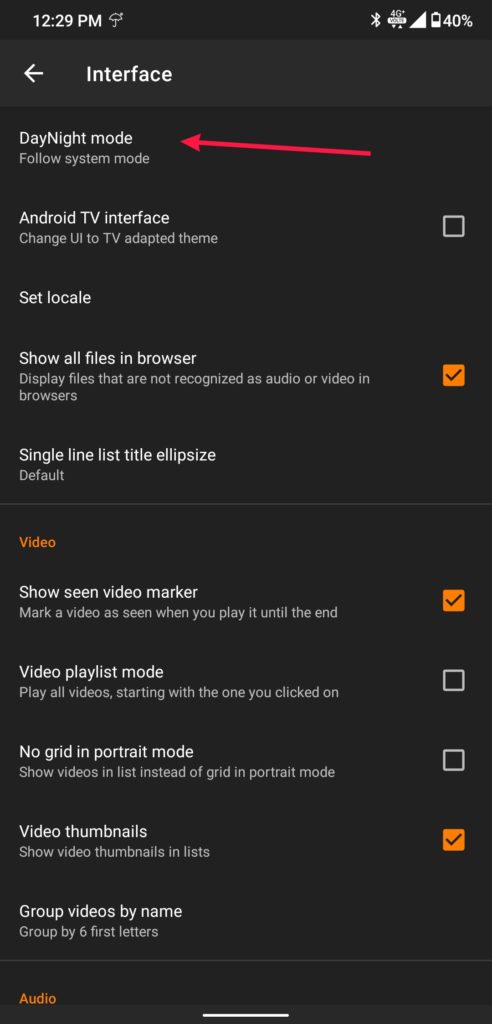 5. Now you can choose between 4 interface options such as
Follow System mode, Daynight mode, Light Theme and Black theme.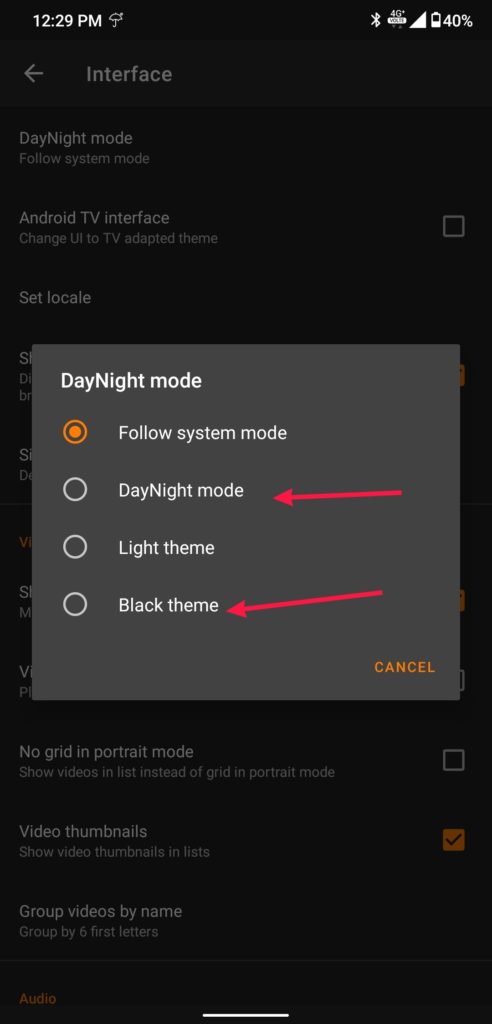 6. Choose the Black Theme to enable dark mode on your VLC android app. You can also set to Follow System mode, which will change theme automatically based on the system light or dark mode on android settings.
How To Enable VLC Dark Mode on VLC Desktop
To enable Dark Mode on VLC desktop, launch the VLC application and choose a dark skin as there are no settings to enable Dark mode in desktop.
After changing the VLC skin to a darker themed VLC skin, you can get a dark mode look to your VLC player.
Learn in detail how to change VLC Player Skin to a custom skin from VLC skin library.
I hope you liked our tutorial, and you were able to enable dark mode on VLC.
Also share this article and leave your valuable comments below.