Torrents are very popular nowadays and many people use it to watch videos. It was tiresome when you have to wait until the full video is downloaded in order to watch the video. Do you know that you can watch a torrent video file while it's downloading by using a specific setting when downloading the video file?
You can do this in Qbittorrent and also µTorrent torrent applications easily. Install any one of them ( we recommend qBittorrent ) and follow the below tutorial.
How to watch Video torrent while it's downloading
Let's learn how to stream a video when downloading without waiting using a torrent application in Windows 10 or macOS.
Step 1: First, if you don't have Qbittorrent download and install it from google by searching Qbittorrent or click here.
Step 2: Qbittorrent application lets you watch a video while downloading the video file using the torrent sequential download option.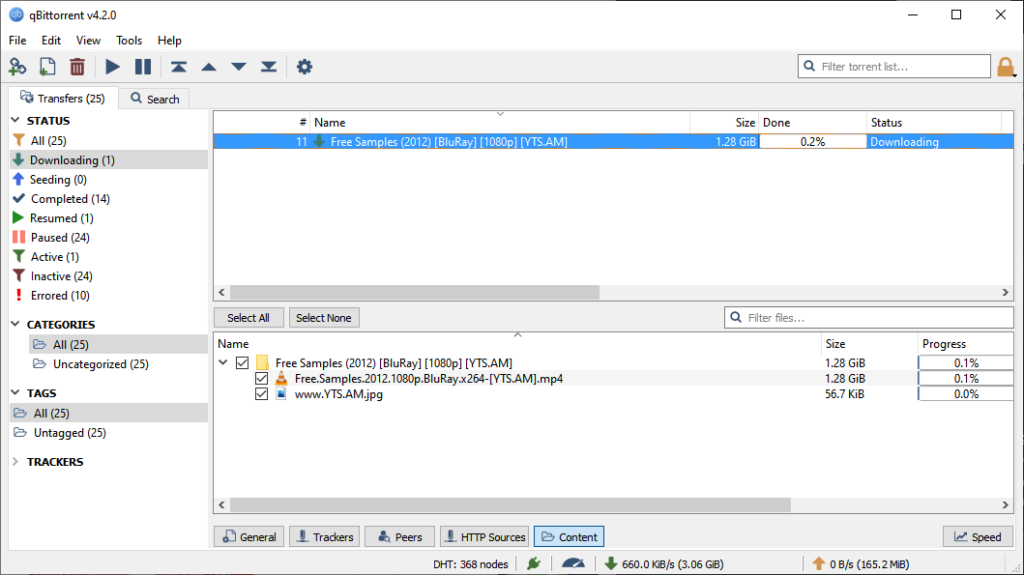 Step 3: Then download the torrent file for the video you wanted to watch and then open the torrent file using the QBitTorrent application downloaded. Let's see how to enable the sequential download option to watch the video file while it's downloading.
Step 4: Now when the video file is downloading, right-click on torrent download and you will see a list of options.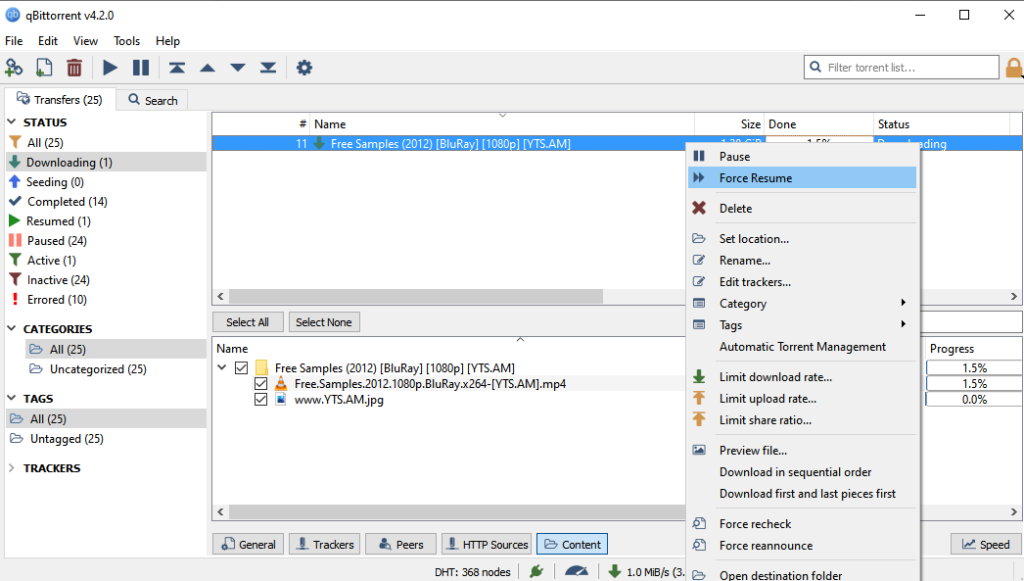 Step 5: Now Select the Download in sequential order option and untick the download first and last pieces first option if it is selected.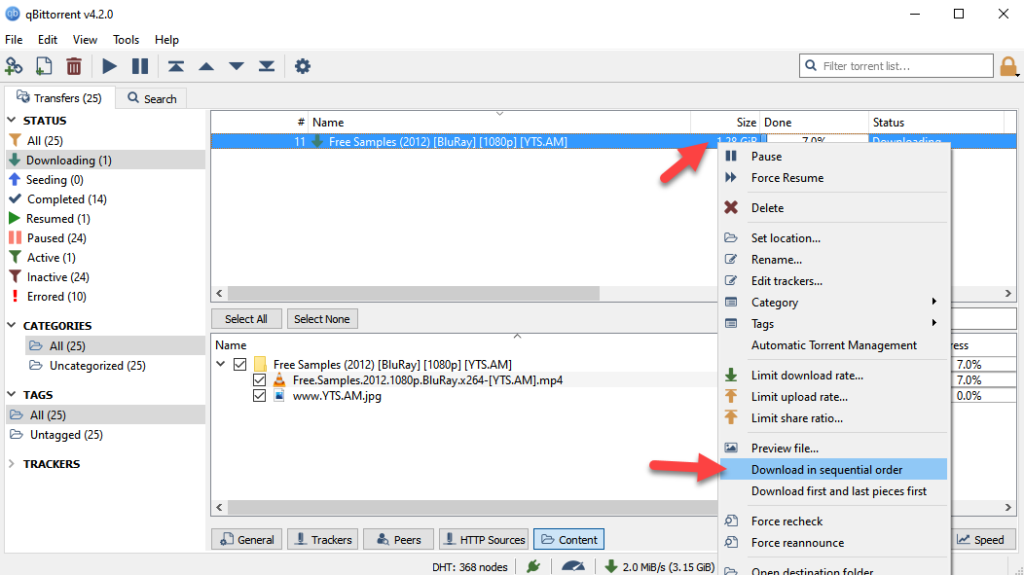 The Download in sequential order option allows you to download the torrent video file like a video that is being buffered in youtube by downloading the Starting of video to End of the video file one by one, thus allowing you to watch the video while it's being downloaded.
Frequently Asked Questions
How do I watch torrent videos while it is being downloaded?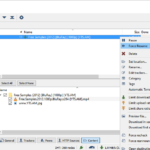 Simply download a torrent download manager like µTorrentor Qbittorrent and download the video file. While downloading choose the download in sequential order option.
How do I watch a movie while downloading on µTorrent?
On Utorrent when you are downloading the torrent video right click and choose download in sequential order. So that you can watch the video when it's downloading in the Utorrent application.
How do you watch a video while it's downloading?
To watch a video while it's downloading you have to right-click the torrent video being downloading and choose the sequential order download option. You can do this in Qbittorrent and µTorrentapplication.
Hope our tutorial was helpful. Do share your comments below if it was helpful.