Do you want to know why the Rempl folder has appeared on your Program Files folder? And you want to know how to delete it or whether the Rempl folder is a virus or Malware. We will provide the answers to these questions in this post.
What is REMPL?
REMPL is a folder is present inside your Program Files Folder. The folder location is C:\Program Files\Rempl. The Rempl folder will contain files like remsh.exe, Sedlauncher.exe, Sedsvc.exe,rempl.exe, osrrsb and disktoast.exe along with a Logs folder.
This folder is created during a Windows Update process. Let's see how you can safely remove the REMPL folder from Windows 10.
How To Remove or Delete REMPL folder?
Open the task scheduler by searching on the Windows search bar.
Now choose the Task Scheduler Library on the left side of it and choose the Microsoft folder under it.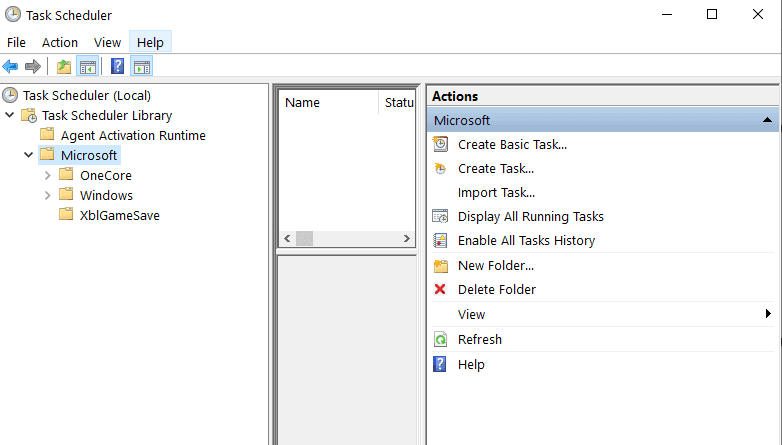 Now choose the Windows folder under the Microsoft folders listed.
And Search for the REMPL folder and click on it. Once done search for the Shell task.
And you will see a option to delete or rename it.
Click on the delete option to Delete the REMPL folder and Click OK to confirm when prompted.
Now Also delete the REMPL folder under the C:\Program Files\rempl.
How to Delete REMPL Folder with Command Prompt
Run the Command Prompt as Administrator by right clicking on it.
Then type in the following command and hit enter.
rmdir C:\Program Files\rempl
This will delete the REMPL Folder along with all files and folders inside the REMPL Folder.
Now you will be able to fully delete the rempl folder.
REMPL Frequently Asked Questions
Is REMPL a Virus?
No, the Rempl folder created under the Program Files on your C drive or your Windows 10 Operating System Drive is not a virus and is a Windows 10 update folder.
Is REMPL Folder a Malware?
No, the REMPL Folder located in the Program files folder is not a Malware.
Hope you liked our tutorial about the Windows 10 REMPL folder problem and how to fix it. Do leave your valuable comments in the comments section below.
WINDOWS PRO TIP: If you are facing System related issues on Windows like registry errors or System files being deleted by virus or System crashes like us, we recommend downloading Restoro software which scans your Windows PC for any issues and fixes them within a few minutes.