How to take a Screenshot on Apple iPhone 5c 
Apple iPhone 5c  is said to be the cheapest phone ever designed by Apple.If you're an Indian then this words may make you feel weird. But Apple is not saying lies that the IPhone 5c just costs $100 in US and it has many limitations in using compared to Indians. Taking screenshot on iphone is very easy.
If you're an Indian and bought the iPhone 5c by Spending 36K then don't regret because you made the right decision and it was a perfect buy.Personally I'm using this Phone and it's features are simply and doesn't make me feel like using a cheap phone.That the People says " The Best Feature Of iPhone is that we can show other's we can afford an iPhone 😛 "
Steps take a Screenshot on iPhone 5c 
Step 1 : Select the area you wanted to take ScreenShot of and go to the app or screen you wanted to take screenshot.
Step 2 : Press the Lock Button and Home Button at the Same Time and release it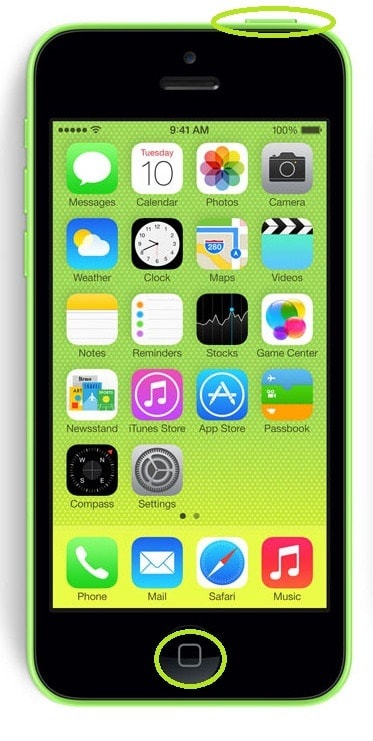 Step 3 : You will see a screen capture animation and a sound letting you know that the screenshot has been taken by iOS.
Step 4 : Go to the Photos App in your iPhone 5c
Step 5 : Then go to the Screenshots folder to see the screenshot / print screen image you have captured .
Also Read : Take a screenshot on iPhone 4s
I'm happy to know that your problem is solved but what about your friends do share this on your facebook and twitter and help your friends too. " A friend in need is a Friend in Indeed" 🙂 .
Keep Visiting and Feel free to ask Doubts 🙂