How to take a screenshot/what key to press to take screenshot/why I can't take screenshot on HTC 8S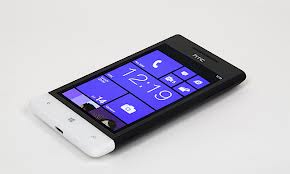 HTC 8S is one of the flagship phones from the series of Windows Phone 8.It supports GSM, GPRS, EGDE, and UMTS. Navigation of the OS is just as smooth as we have ever seen. HTC 8S is the mediocre Windows 8 phone which was launched in 2012.It also offers the feature to take a screenshot. We don't even need to install third party apps to take the screenshot.
How to take a screenshot on  HTC 8S :
1. The screen which is  to be captured must be on the display screen.
2. Press the power & home button together.
3. The captured image will be saved in  the default screenshot folder.
Hope you were able to a take  a screenshot / screen capture on your HTC 8S smartphone. If you have any queries, let us know in comments.
See the HTC 8s smartphone review video :