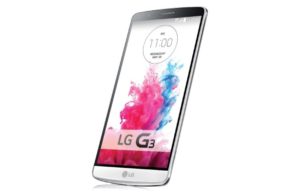 Take a screenshot on LG G3, G3 Stylus
Method 1: Using Buttons
Step 1: The image to be captured must be on the display screen.
Step 2: Press the power button and volume down button at the same time.
Step 3: You will hear a camera shutter indicating that the image has been captured.
Step 4: The captured image can be shared on any social media.
I hope the tutorial was easy and useful. If any issues, let us know in the comments.
LG G3 supports 2G, 3G, and 4G networks provided with the 5.5-inch display screen. It provides a primary camera with 12 megapixels and a secondary camera with 2.1 megapixels. Now let us see how to take a screenshot.