All android phones come with different methods to take screenshots, so it might be a bit confusing process. The screen capturing process also differs based on the android versions. So we have created an ultimate guide to show you how to take screenshots on android using different methods and in different versions.
How To Take Screenshot On Android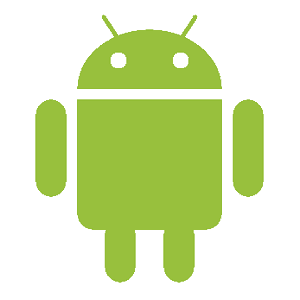 We have detailed different ways to take a screenshot on different android versions like Android N, O, P, Q. Also, we have added step by step tutorial for rooted and no rooted android devices as well.
How To Take Screenshot On Android Q or Android 10
There is more than one way to take a screenshot on the latest Android Q version. There is a quick toggle option in the notification panel. Also, there are hardware-based buttons for taking screenshots depending on the smartphone manufacturer.
How To Take Screenshot On Android P or Android 9
Android 9 offers hardware and software-based screenshot options. Just press the screenshot hardware buttons based on your phone manufacturer to take a screenshot.
How To Take Screenshot On Android O 8.0
Taking screenshot remained mostly the same as android N but offered better editing of screenshot and sharing option after a screenshot is taken.
How To Take Screenshot On Android N 7.0
To take a screenshot on Android Nougat 7.0 devices follow the below steps.
Go to the screen area which you wanted to screenshot
Press the power button and volume up button together and you will hear a screenshot notification animation
You can access your screenshot on your photos application.
Take Screenshot on Android Jelly Bean and Ice Cream Sandwich – ICS:
In Android phones running ICS (4.0) and Jellybean (4.1), the screenshot option comes built-in. Take a Screenshot Android ICS and jellybean by just holding the volume up and Power button at the same time.
Take Screenshot on Andriod 2.3 And below:
Android 2.3 phones do not come with an inbuilt screenshot feature. For Android 2.3 and below versions you have to install Android Apps to take a screenshot with your device. The apps differ for rooted and non-rooter phones.
Screenshot for non-rooted devices:
If your device is not rooted we can use apps like No Root Screenshot It or Screenshot Ultimate app available on google play store.
Screenshot for rooted devices:
If your android phone is rooted you can use the app such as aScreenshot to take a screenshot on your devices. If you want to root your device you can check out how to root your android device.
Other apps that you can check out for your rooted phone: Screenshot UX
Taking Screenshot on Android Programmatically
1. Install the adb shell if you have not done yet and launch it.
2. Now you can use the following command to take a screenshot in android.
Type the  screencap command as below in the  adb shell
adb shell screencap -p /sdcard/screen.png
adb pull /sdcard/screen.png
adb shell rm /sdcard/screen.png
The first command with the -p takes a screenshot. The last command with the rm deletes the screenshot.
I hope you liked our ultimate guide on taking the screenshot on android devices. Kindly share your thoughts in the comment section below. Also share our posts with your friends.