How to take a screenshot on Galaxy S5
Samsung Galaxy S5 was making tons of sales in smartphone markets after it was revealed at the upcoming Mobile World Congress (MWC) and launched. Taking a screen capture or print screen on S5 has many methods and only takes a few minutes.
Steps on How to take a screenshot on Galaxy S5
There are many ways for taking a screenshot on Galaxy S5, they are pretty ones but they are also easy to use. For people who have switched from iPhone to android might find this quite new. Here are a few methods
Method 1: Palm Swipe to capture Screenshot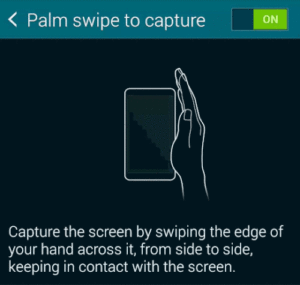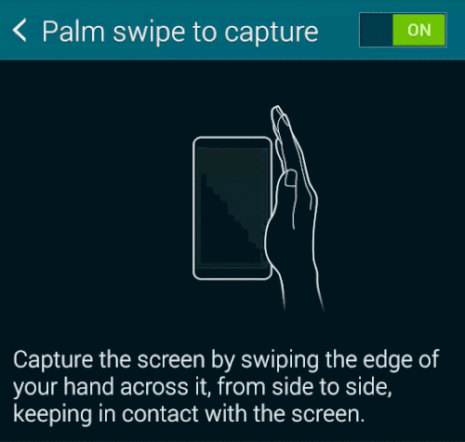 This is the easiest and cool method to take screenshots in Galaxy devices like Galaxy S4, S5
To enable this feature to migrate to Settings > Motion option 

Choose Hand Motion option and then choose and enable "Palm to Swipe and Capture" option
Now the feature is enabled just swipe your hand across the screen either from right to left or from left to right horizontally as in the picture above. You will hear a shutter sound notifying that the screenshot has been taken.
Method 2: Using shortcut buttons on Samsung Galaxy S5 / S V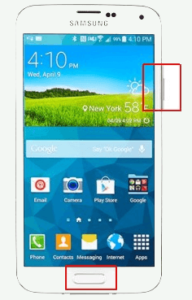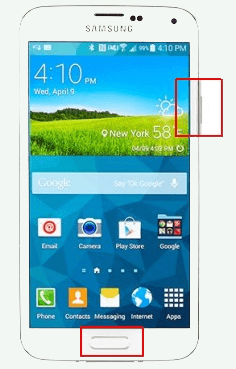 Go to the screen or application you would like to capture screenshot/screen capture.
At once press the home button and standby key on the right side and hold it for some time.
After a few seconds, the border around the screen will flash informing that the screenshot has been taken and saved automatically.
You can check your screenshot on the Pictures Gallery folder on your device
I hope you liked our tutorial on How to Take a Screenshot on  Samsung Galaxy S5. Do bookmark us and visit us again. Also, let us know in the comments if you have any doubts about taking screenshots on any devices!