Welcome to HowToDoNinja.com, your one-stop destination for tutorials and guides on Windows, Android, iOS, and other software applications. We are dedicated to providing our readers with the most comprehensive and accurate information on a wide range of tech-related topics.
At HowToDoNinja, we believe that technology is for everyone, and our goal is to help our readers gain a deeper understanding of the various software applications that they use on a daily basis. Whether you're a beginner or an advanced user, our tutorials are designed to be easy to understand and follow, so you can learn at your own pace.
Our founder, Gowtham V, has over 10 years of experience in the tech industry and cyber security. He started HowToDoNinja with the aim of creating a platform that would empower people how to use and take control of their technology, protect users and their data from cyber threats, and make the most of the software applications that they use.
HowToDoNinja website comes under our Company PixelPerfect Software Solutions.
Gowtham V has worked with some of the leading technology companies in the world and has a deep understanding of the latest developments in the tech industry. He is passionate about sharing his knowledge and expertise with others, and this is what led him to start HowToDoNinja.
At HowToDoNinja, we believe in providing our readers with high-quality content that is reliable, accurate, and trustworthy. We understand that when it comes to technology, there is a lot of misinformation and fake news out there, which is why we take our responsibility to our readers very seriously.
Our team of writers and editors are experts in their fields and are dedicated to providing our readers with the most up-to-date information on the latest tech developments. We only publish content that has been thoroughly researched and fact-checked, so our readers can trust the information that they find on our website.
Whether you're looking for a step-by-step guide on how to use a particular software application, or you want to learn more about the latest tech trends and developments, HowToDoNinja has got you covered. Our tutorials cover a wide range of topics, from basic software applications to advanced programming techniques.
We understand that everyone has different learning styles, which is why we offer a variety of formats for our tutorials. Whether you prefer written guides, video tutorials, or podcasts, we have something for everyone. We believe that learning should be fun and engaging, and we strive to make our tutorials as interactive as possible.
At HowToDoNinja, we are committed to creating a community of tech enthusiasts who share our passion for technology. We encourage our readers to share their knowledge and experiences with others, and we always look for new contributors to join our team.
If you're interested in writing for us, or if you have any feedback or suggestions for our website, we would love to hear from you. You can get in touch with us via our contact page, and we will get back to you as soon as possible.
Thank you for visiting HowToDoNinja, and we hope that you find our tutorials and guides helpful and informative.
We publish How To Tutorials, Screenshot Guides, VLC tutorials, and relevant information to help users with their daily how-to questions related to technology.
Monday, Tuesday, Wednesday, Thursday, Friday, Saturday, Sunday
09:00 – 17:00
Follow Us on Social Media using the links below.
HowToDoNinja.com Facebook Page
Gowtham V – Founder and Lead Writer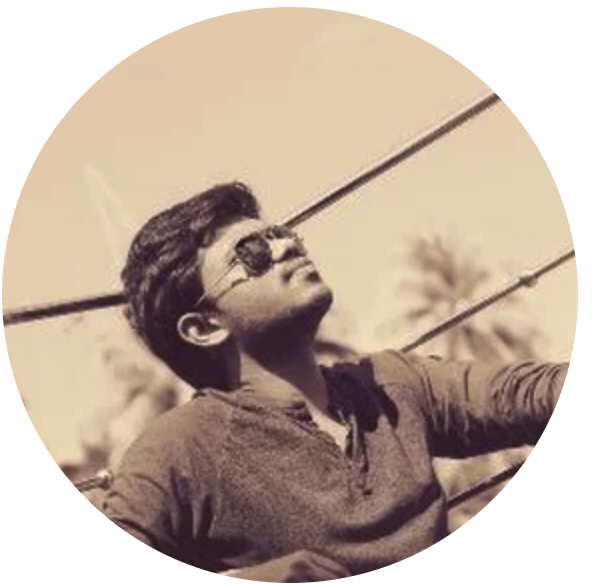 Gowtham V, the founder of howtodoninja.com is an experienced tech writer and a cybersecurity enthusiast with a passion for exploring the latest technological advancements. He has 10 years of experience in writing comprehensive how to guides, tutorials, and reviews on software, hardware, and internet services. With an interest in computer security, he strives to educate users by writing content on how to use technology, and how to also protect their smart devices and personal data from cyber threats. He currently uses a Windows computer, and a Macbook Pro, and tests hundreds of Android phones for writing his reviews and guides. Follow him on his Twitter page and Linkedin
You can email him at admin@pixelperfect.co.in
NAVANEETHA KRISHNAN – Technical Expert and Managing Editor
Naveen is a content writer on many websites and writes how-to guides and tutorials on howtodoninja.com. He plays COD mobile all the time and losses and calls himself a pro mobile gamer. You can contact him at his Twitter account https://twitter.com/imnavaneethan25
You can email him at staff@pixelperfect.co.in
RAGHUL – Gamer and How to Tutorial expert
Raghul is a gamer who runs the channel GamerOnPC on youtube and he writes about how-to gaming and Windows tutorials.
You can email him at staff@pixelperfect.co.in
This blog is dedicated to providing high-quality content for its readers. We don't accept sponsored content.
Kindly contact us if you have any questions.
Thanks.