Updating…..We are updating as soon as we find more information. Kindly bookmark this page Refresh after some time to get more details… We will keep this post updated with all the latest leaks and analyze everything.
OnePlus Nord Preordres and AR Event:
Oneplus preorders are starting on 15th of July. It will be announced on this amazon page. So bookmark that page and refresh when it's live, because i think the preorders will end in a few minutes. The preorder will cost around 500rs which is mentioned by twitter leaker ishanagarwal24 . Also he says that you will get a gift box for the preorder with merchandise and another second gift box with Bullets Wireless V1 & a phone cover when you order the phone.
OnePlus Nord AR Launch Invite
If you would like to buy the AR Launch Invite for the Nord AR launch event, its available to buy on Amazon website here for 99rs. You will also be enrolled in a lottery system to win some prices from OnePlus if you buy this Launch Invite.
Oneplus Nord Amazon Listings Reveals :
Amoled Display is not confirmed by Amazon listing specifications page which seems to be updated now and then. Also, there is Optical Image Stabilization on the Main camera. I also think it will be a 90Hz panel.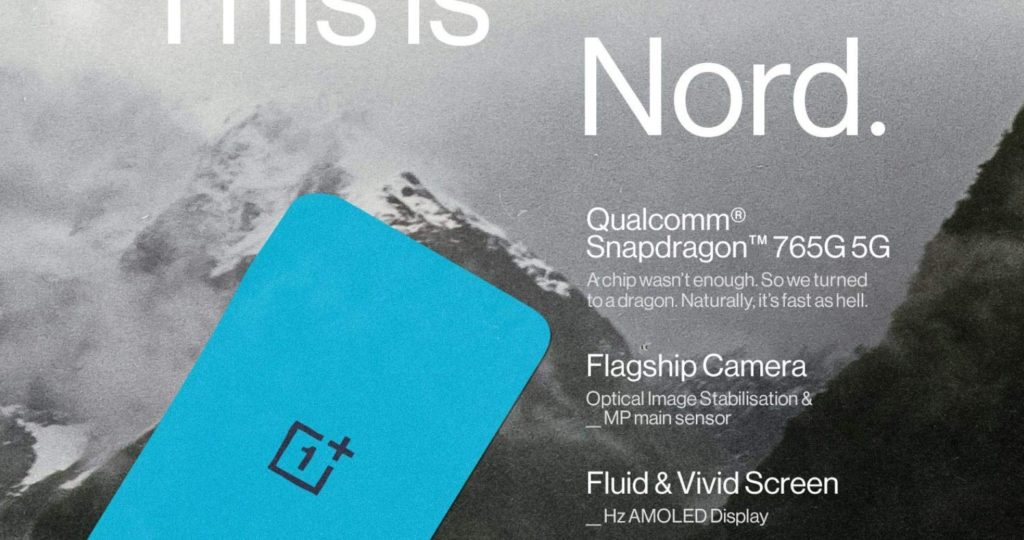 evleaks Leaked Oneplus Nord Renders and case renders:
Recently @evleaks on twitter released renders of Oneplus Nord both front and back design.
It reveals a slightly different design with dual front cameras and 4 cameras at the back. We can expect this to be the final design of Oneplus Nord.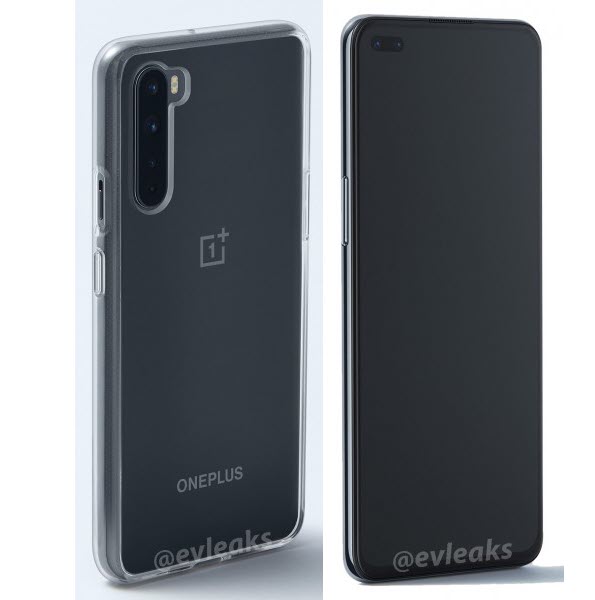 Though there seems to be a bigger bottom chin than we saw on the documentary prototype. Here you can see the chin clearly.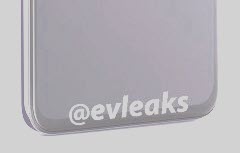 Slashleaks renders:
Let's take a look at the design that Oneplus has confirmed. And a poster is also leaked by slashleaks. Let's examine whether it's original.
Here is the image that was released here from slashleaks.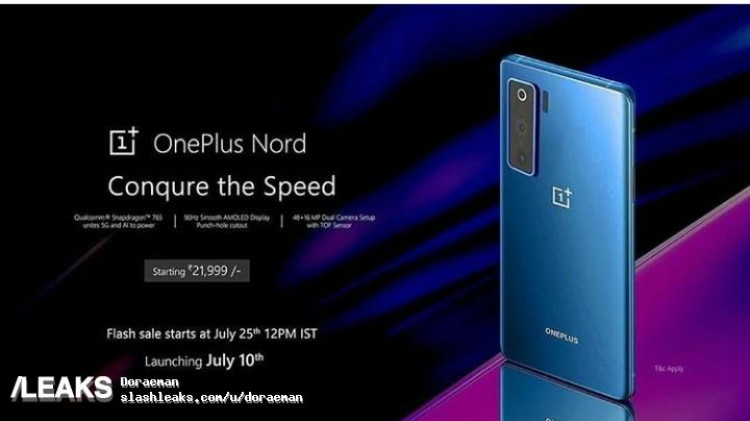 It seems to be a promotional posted with specs mentioned as
Snapdragon 765G with 5G and AI – Confirmed on Amazon
90Hz Smooth AMOLED display. – Not confirmed yet
48 MP + 16MP Dual Rear Camera Setup with TOF sensor – TOF confirmed.
Pricing at 21999 Rs !!!!!! ( Wow price is awesome if it's real) – Not confirmed
Flash Sale starting at July 25th at 12PM IST?
Releasing on July 10th? – Not revealed yet
So this matches with the OnePlus prototype image that we saw on the Documentary series released on instagram channel.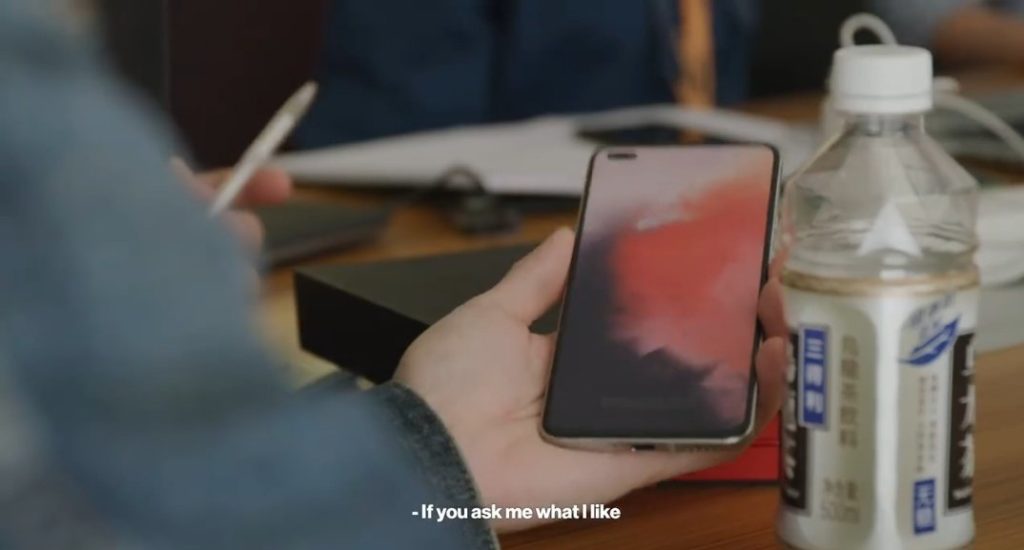 So let's compare to the original image that we can see on amazon and Oneplus released promotional videos. This shows a dual punch home and USB type C port. But we were not sure whether this will make it to the final production version. But recently Amazon has also leaked the rear view of the Phone.
Oneplus Nord and Oppo Reno 3 Pro
This also closes matches the Oppo Reno 3 pro launched by Oppo this year with a Super AMOLED display and dual punch hole. I expect Oneplus Nord to share the some of the specs of Oppo Reno 3 pro to make the cost cheaper to produce.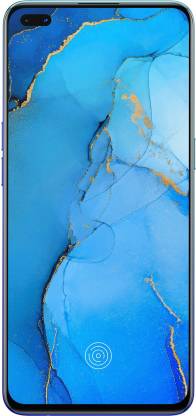 The Nord might be a slight upgrade to the screen with a 90hz display. Oppo Reno 3 pro is selling at around 29,000 RS on flipkart here. So I expect Oneplus to be at least 25k Rs for the 8GB ram variant.
Dual Punch Hole Camera on Oneplus Nord
Dual Selfie Punch Home camera. Here you can see two white dots so we can confirm there will be dual front cameras.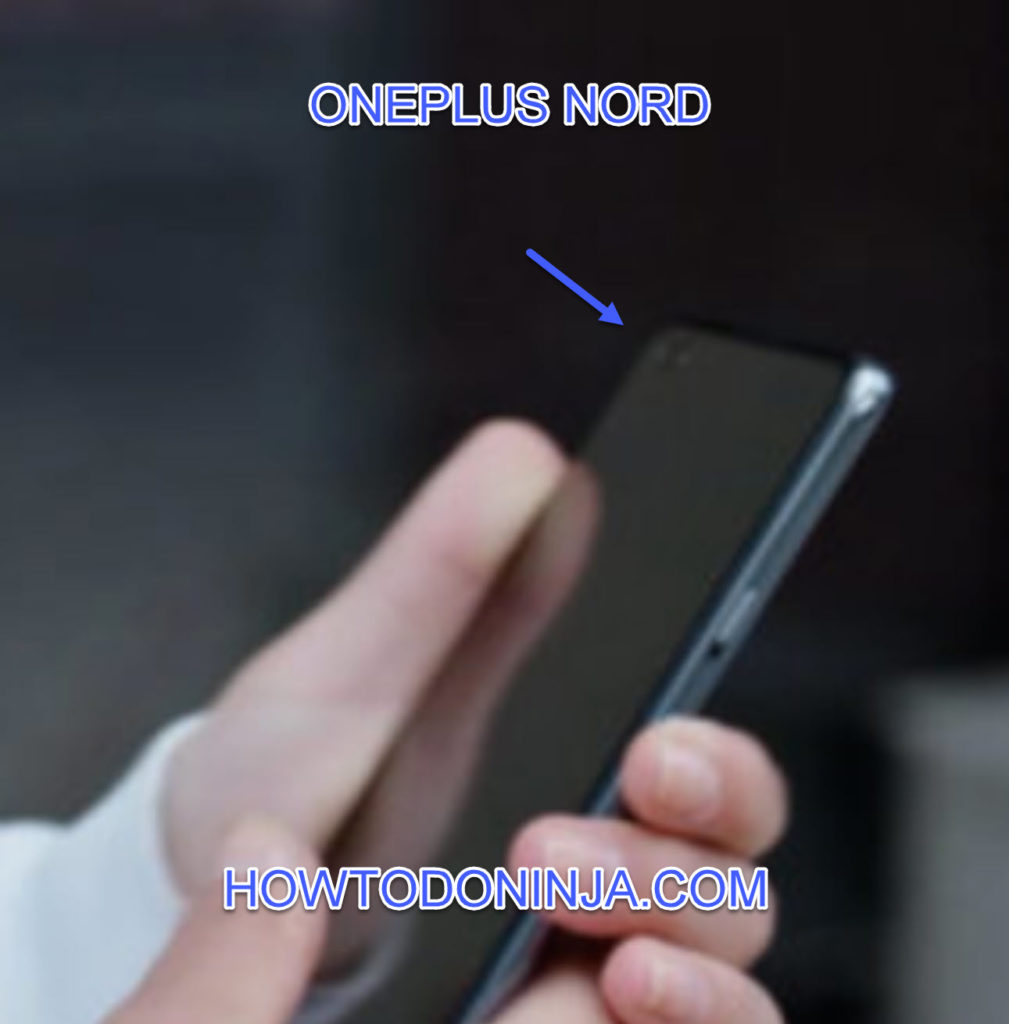 This one is from amazon itself so this is the real deal but we only get to see a clear picture of the back side of the Oneplus Nord here. It seems to have a cutout for 3 cameras on the rear.
Time Of Flight Sensor On Oneplus Nord :
We did some color filtering to see the TOF sensor better in this image.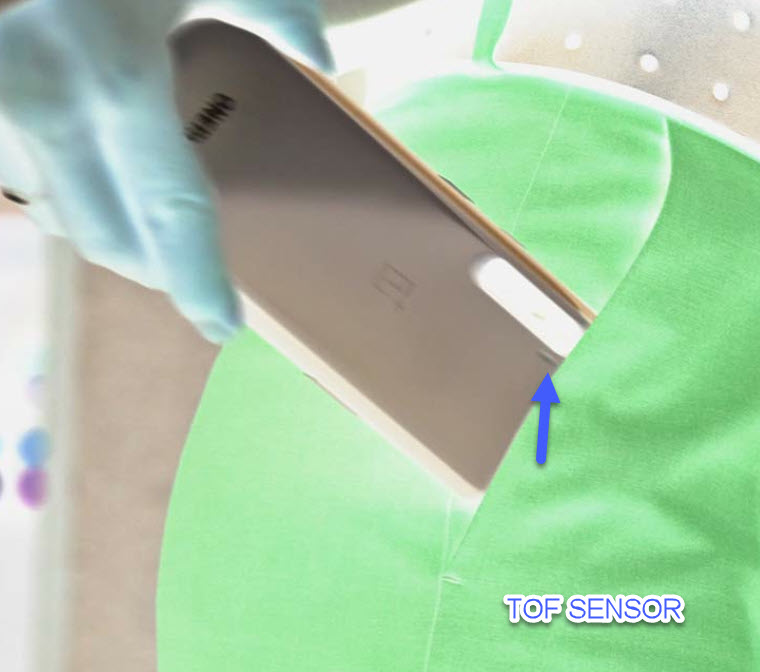 So the slashleaks poster seems to match to the released images from amazon listings. So we can confirm dual punch hole and TOF sensor.
Oneplus Nord Snapdragon 765G 5G chipset
This Amazon Listing Page confirms the Snapdragon 765G 5G chipset being used instead of the MediaTek Dimensity.
Also, there are 7 more blurred out texts so the other features of Oneplus Nord or Oneplus Z ( I like the OnePlus Z more) will be revealed one by one it seems until launch date and pricing will be last if we guess.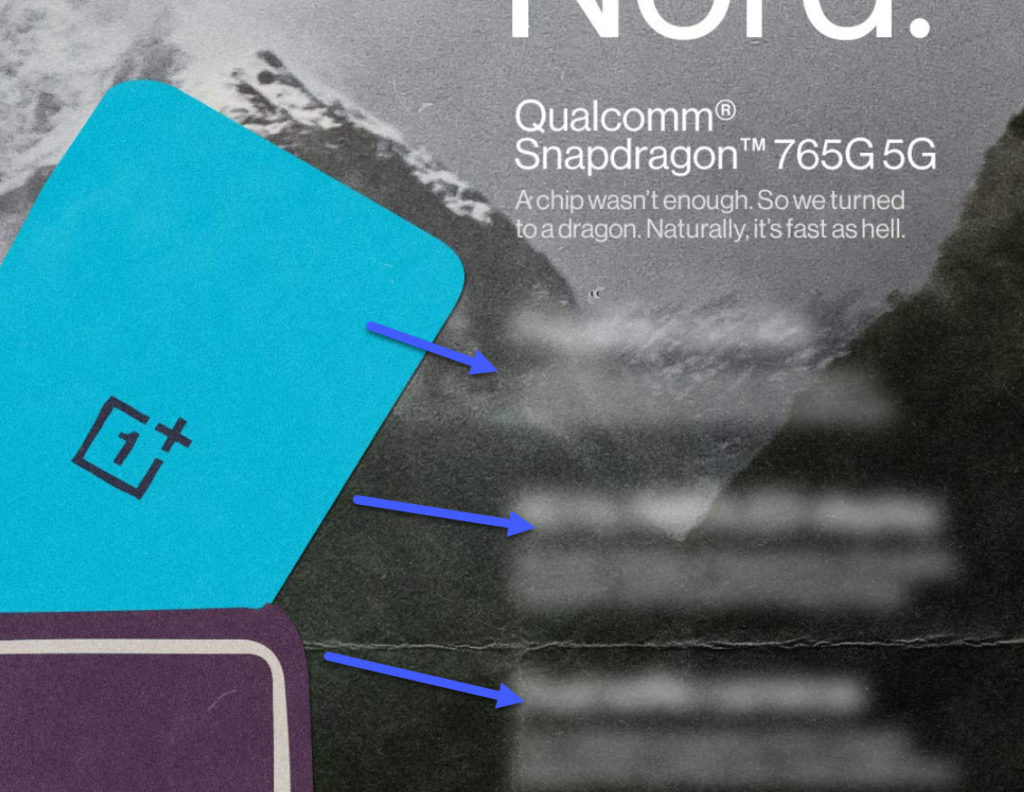 We will regularly update the post if we find anything else. Do share your comments below. Are you excited about the Oneplus Nord. I am excited for sure.