How To Take A Screenshot or Screen Capture With The HTC One X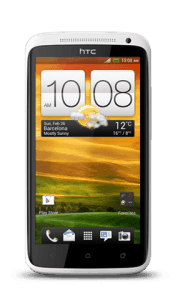 How to take a screenshot / screen capture in HTC One X follow these simple steps
1.Migrate to the screen which you want to screenshot  and hold down the VOLUME DOWN button and  POWER  button for a few seconds.
2.The VOLUME DOWN button is on the side of the phone on the right and the POWER button is on the top of the phone.
3.The phone will make the photo capture noise, and the screenshot will appear in the /screenshots folder or in the gallery.
Method 2 :
1.Hold down POWER and HOME button to take the screenshot
2.Now the screenshots will be saved in the folder DCIM in your HTC One X smart phone.
 Thats it. You have done it !!