How to take screenshot  / Screen Capture in Samsung Galaxy S5 LTE-A G901F, G906S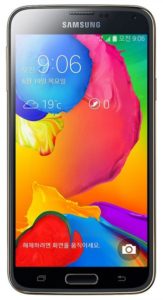 Samsung Galaxy S5 LTE-A  is 5.1 inch display screen with super amoled capacitive touchscreen. Galaxy S5 LTE-A features primary camera of 16 megapixel with flash and secondary camera of 2 megapixel. It has android operating system with quad-core processor. Let us see how it works to capture the screens.
How to take screenshot in Samsung Galaxy S5 LTE-A G901F, G906S
Method-1: Palm Swipe 
Step-1: To proceed with this method, tap settings->motion option.
Step-2: Choose hand motion option and enable "Palm to Swipe and Capture" option.
Step-3:Now place the screen you want to captture.
Step-4: Just swipe your hand across the screen either from left to right or from right to left horizontally, now you can able to hear a shutter sound.
Step-5: The screen capture is saved in gallery in albums. Tap the screenshots and share it.
Method-2: Using Shortcut buttons
Step-1: Place the screen which you want to capture the screen in display screen.
Step-2: Press the home button and standby key at the right side and hold it for some time.
Step-3: You will hear a shutter sound after few seconds, the screenshot is automatically saved.
Step-4: Open the screenshots in photos in album and share it.
Hope it was easy and you were able to take screenshot by this tutorial. If you have any queries, let us know in comments.