How to take a screenshot on iPhone SE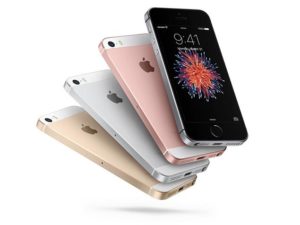 Taking a screenshot on iPhone SE is easy. Just follow the below steps one by one.
Steps for How to take screenshot on iPhone SE
1. Navigate the screen which you want to take a screenshot.
2. Press and hold the power button and the home simultaneously for a second and leave it. ( Remember to press them both at the same time ) .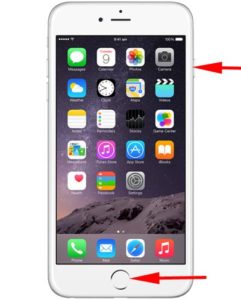 3. You will hear a camera shutter which tells you that a screenshot is successfully taken.
4. Once a screenshot is captured, it will be automatically saved to your iPhone.
5. Then you can set it as wallpaper, share it via text messages, social networks like Facebook/Twitter.
About iPhone SE :
Apple iPhone SE smartphone comes with a 4.00-inch touchscreen Retina display and 640 pixels by 1136 pixels of resolution.The phone is powered by A9 processor and 16GB of internal storage. Apple iPhone SE runs on iOS 9.3.It Comes with the 12-megapixel primary camera And 1.2-megapixel front shooter for selfies.
As expected, the iPhone SE looks very similar to the iPhone 5s. And when we say, "very similar", we mean pretty much identical. The iPhone SE is available in the usual color schemes and features a white banding around the top and bottom.The device comes in four colors: space gray, gold, rose gold and silver.the iPhone SE starts at $399 or $499 for a 64GB model.The handset features the Touch ID fingerprint technology found in the newer iPhones as well as support for Apple Pay.The big news here, though, really, is the camera inside the iPhone SE because it is the same at the one found inside the iPhone 6s.
Performance and battery life
The iPhone SE is more powerful than others. The combination of Apple's current-gen A9 chipset with 2GB of RAM help to swipe smoothly between apps. Looping an HD video with WiFi on and the screen brightness set to 50 percent , the iPhone SE hung around for 13 hours and 40 minutes. the iPhone SE still has the best battery life of any iPhone we've tested in the past two years.
We hope, now you are able to take a screenshot on your Apple iPhone SE  smartphone. If you have any doubts regarding this, let us know in comments.