Seeing the same desktop wallpaper daily or even hourly can be a bit boring if you are using your computer all the time. If you wanted to change the wallpaper, you will have to go into windows 10 wallpaper desktop settings to do that. Doing this every time can be time-consuming.
This is were the free Wallpaper Randomizer open source software comes to help.
With this software, we can automatically set up a timer to change wallpapers on an hourly or daily basis. So that you can save your time changing wallpapers every time you don't like them.
The Wallpaper Randomizer allows you to Change wallpapers by pressing a hotkey button, Change wallpapers at regular intervals or change wallpapers every time you log in to windows.
How To Automatically Change Wallpapers using wallpaper randomizer
Step 1: Download the opensource and portable Wallpaper Randomizer software here and install it on your computer by extracting the zip file into the folder you want( There is no setup process). And to run the software you can click on the wallpaper randomizer executable file.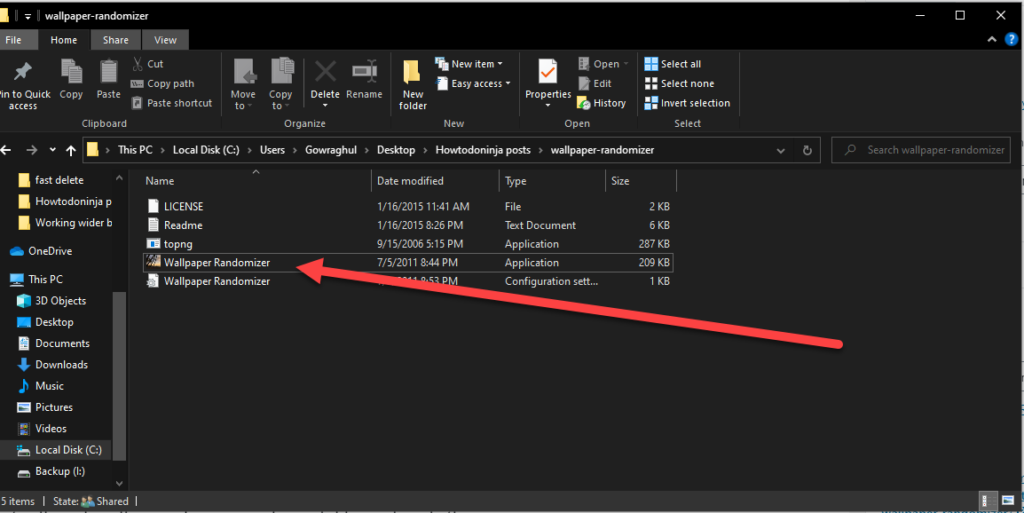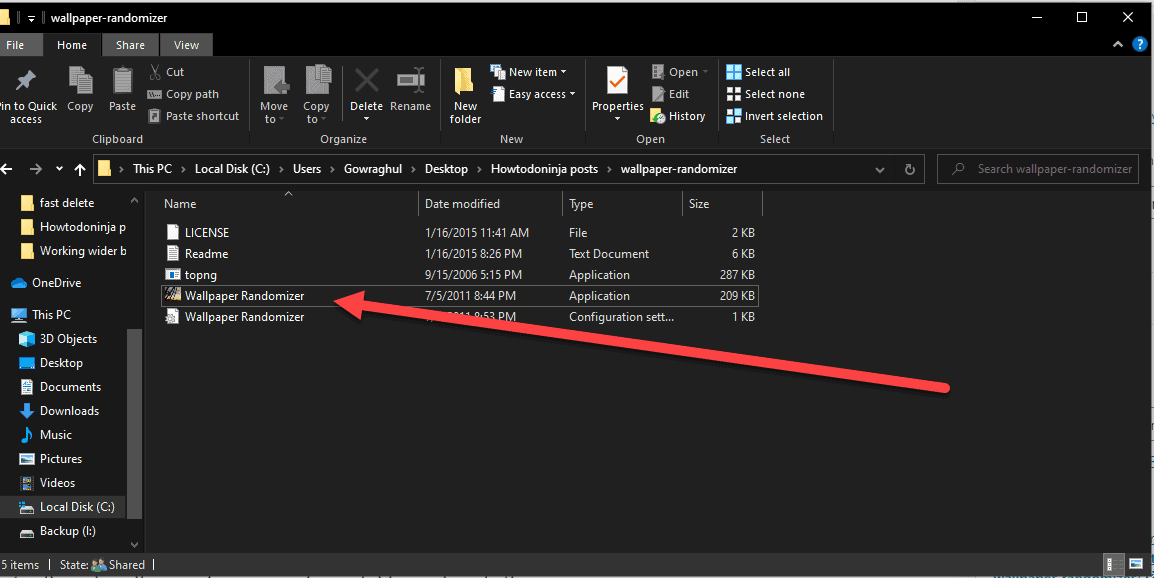 TIP: In order to run wallpaper randomizer every time during startup, make sure you select the option in the settings menu.
Step 2: After launching a popup window will appear like the screenshot below, where you will be able to select the wallpaper folder on which you can download all the wallpapers you want and save them. The software will automatically pick wallpapers from this chosen folder and apply them based on your settings.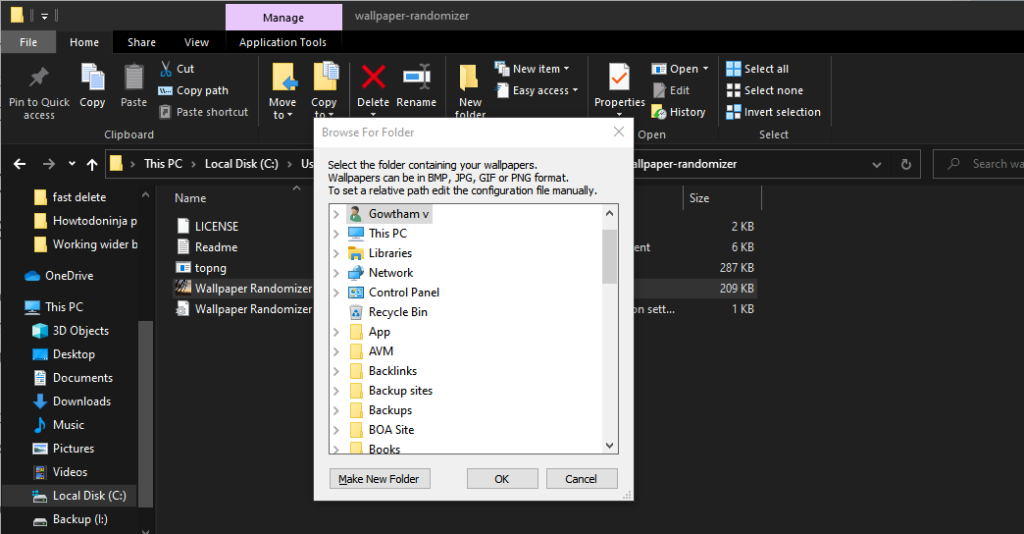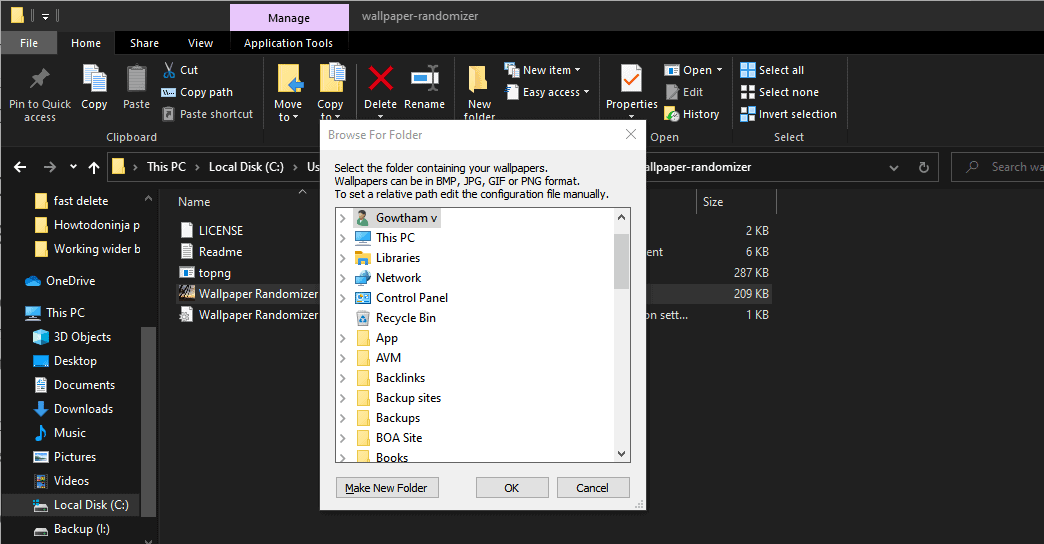 Now the wallpaper randomizer application will start running and you will be able to see the icon on the left-right corner of your screen like in the screenshot.

To go to the settings panel, you have to right-click on the icon. This will show a list of options like refresh interval, current wallpaper, etc.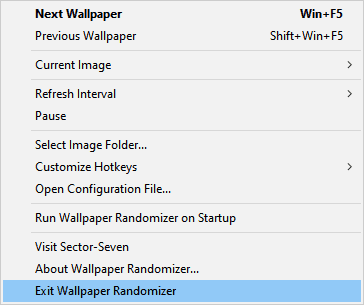 You can go to the next wallpaper anytime by pressing the Win + F5 key and previous wallpaper by pressing the Shift + Win + F5 keys. You can also select the current image manually and the refresh interval in several increments from 0.5 minutes to all the way up to 240 minutes.
Step 3: Now you can set up how often you want to change the wallpaper on your computer. You can even pause the wallpaper rotator option if you like the wallpaper which is currently being shown by clicking on the pause option.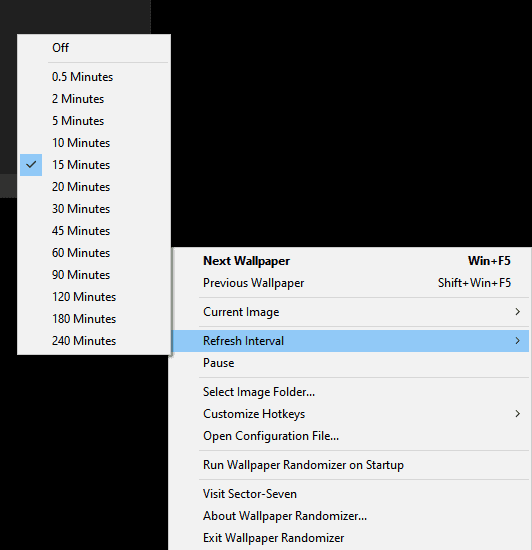 What is Wallpaper Randomizer?
Wallpaper Randomizer is a software developed by sector seven which is used to change the wallpaper on your Windows computer automatically.
I hope you were able to install this wallpaper changing software successfully. Do let us know in the comments section below if you are happy with the software.