Is your Video quality on Zoom too low and you wanted to make the Zoom video quality better while on Zoom calls? You are in the right article.
Let's learn how change the quality of the video in the Zoom App step by step on both mobile and on desktop windows or mac computers.
How To Change video quality in Zoom Mobile App
Change Video Quality in Zoom App Settings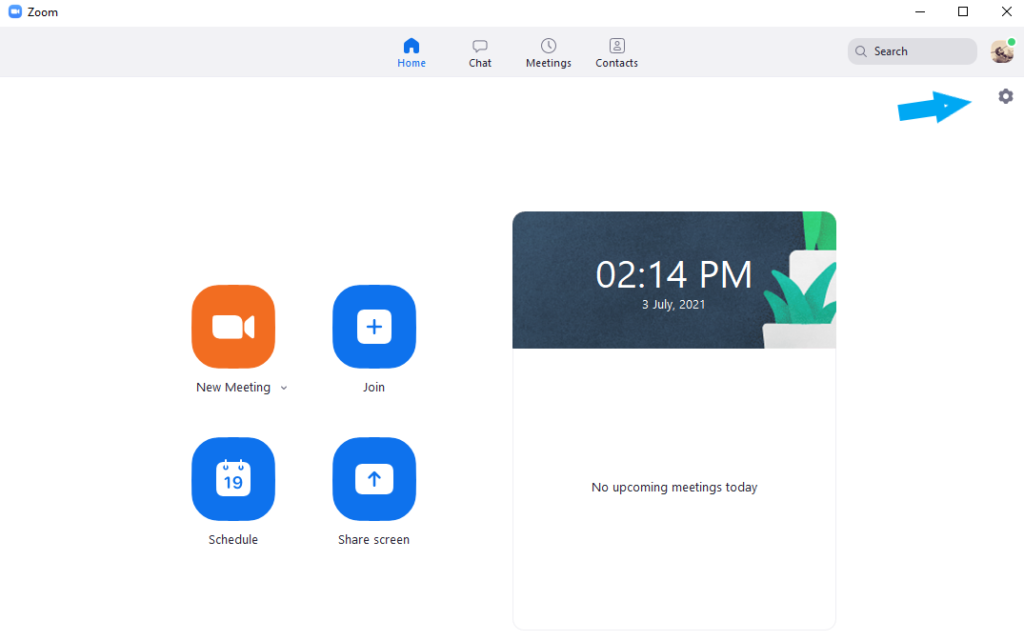 Open the Zoom app on your iPhone or Android phone or computer.
Then click on the Settings option ( Gear icon at the bottom navigation of the Zoom App ). This option is only present on some versions of the Zoom App for desktop or Mac or iPhones.
Then Choose the Video quality settings and click on the Enable HD option checkbox.
This will enable a higher video quality stream from your device.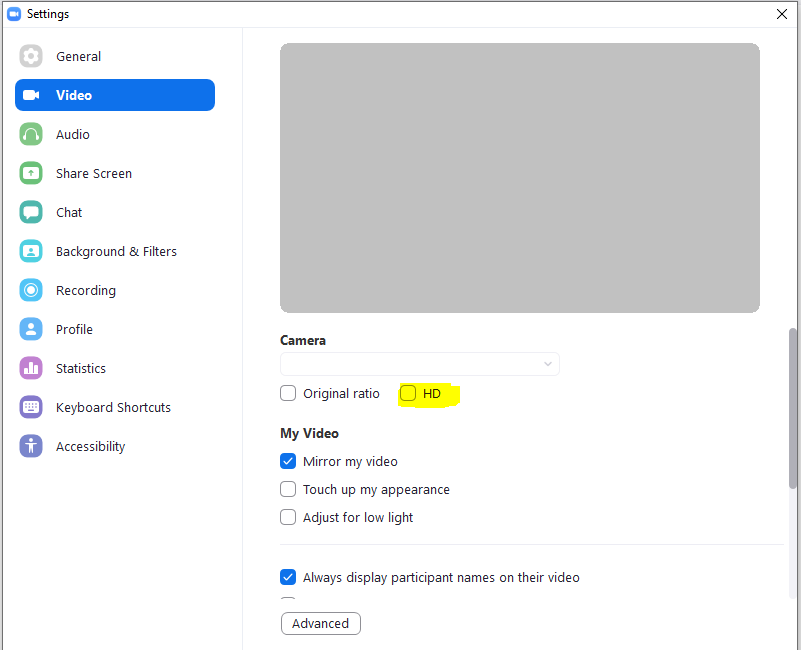 Try the Zoom Desktop App
You can download the Zoom desktop application here https://zoom.us/download
Download the Zoom client for Meetings exe file for your Windows computer.
If you are using a mac, then download the mac version of Zoom here https://zoom.us/support/download?os=mac
Then install it on your computer and use the desktop app instead of the mobile zoom app.
This will improve your Video quality along with the use of a good quality WebCam.
Go to settings page and turn on the HD option as shown in the screenshot above.
Improve your Internet Connection & Wi-Fi
If you have less internet bandwidth, then Zoom will automatically reduce the video quality of the video call. So make sure you have an internet connection that can support many devices at once. Atleast 50 MBPS is recommended if you have 5 or more devices thus making use of 10MBPS each. And make sure you upgrade your Wi-Fi device for handling multiple devices at the same time if you have using multiple devices at the same time.
How To Get Zoom Video Quality Improvement
If you wanted to improve the video quality, you are receiving from another person in the meetings then ask them to choose the Enable HD Video option as well.
Other factors that you can change to get better video quality is
Better internet connection – If you are using a bad internet connection with 3g or low signal 4g try connecting to a better Wi-Fi network to get better video quality on the Zoom app.
Better front camera – If you are using a budget phone then the front camera quality might be lower to support a better video quality. So upgrade to a better phone or Webcam on your computer which supports at least 720p.
How to Reduce Zoom Data Usage
If you have low internet data and you want to limit the bandwidth the Zoom meeting is using. Let's see how we can do that.
Turn Off HD Video -When you are not transmitting very important data then can turn off these settings to reduce bandwidth usage. Go to Settings > Video > My Video. Uncheck the HD Video option.
I hope you were able to Change Video Quality in Zoom using our tutorial.
Do let us know in the comments section below if you face any other issues regarding the Zoom app.
Also, don't forget to share this tutorial with your friends if you found it helpful.