While watching a video on VLC or any other application, sometimes the audio might be out of sync. This is because there might be a small lag in the Audio output. This can be frustrating when you are watching a video that you like.
The audio might be delayed or it might be leading and play after the video and everything will be out of sync. In order to sync the audio correctly to the video, we can add a positive or negative delay to the audio.
We will learn how to do this in the VLC media player application.
How To Fix Audio Sync Lag or Delay in VLC media player
Step 1: Open the VLC media player application on your computer. Open the Video file that you wanted the audio lag to be fixed.
Step 2: Now you have to find out whether the audio is ahead of the video or behind.
Step 3: Now for syncing your audio Press the J button on your keyboard for a negative delay to the audio of -50ms. If you want to add another -50ms delay then press the J button again.
Step 4: Press the K button to add a positive delay of +50ms to the audio. Every time you press these button a 50ms delay is added either positively or negatively.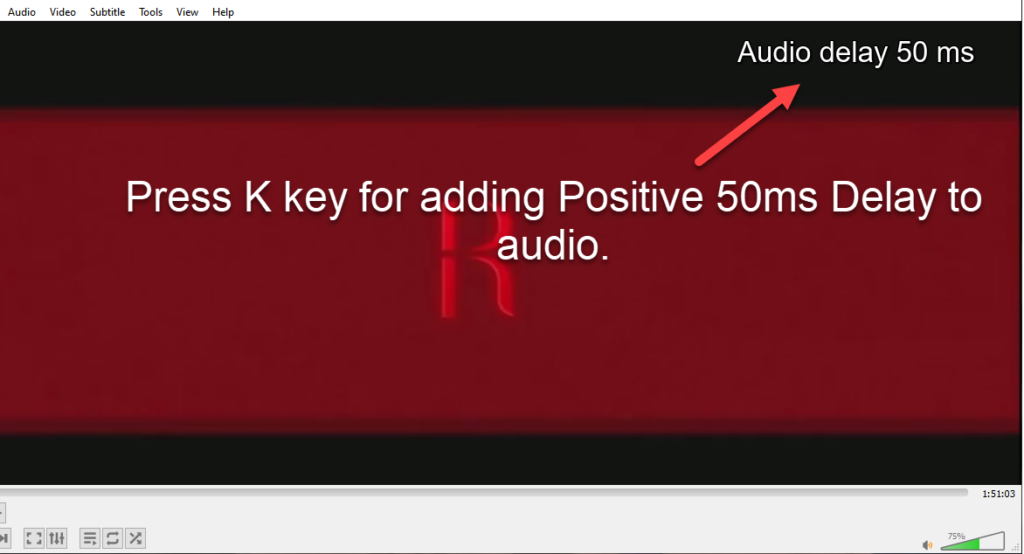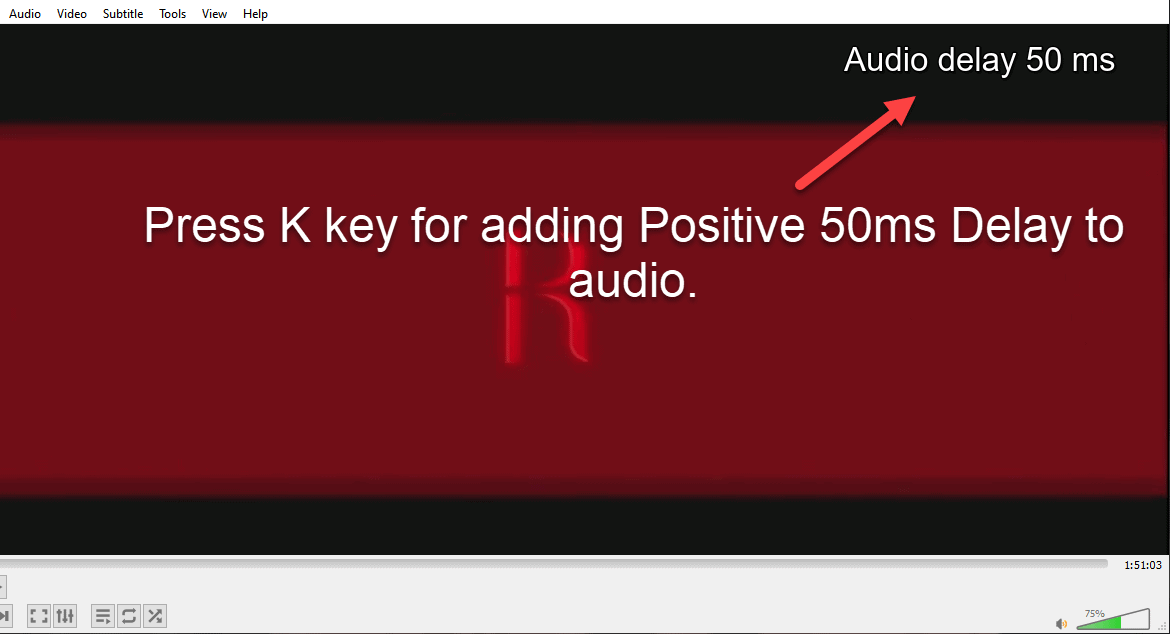 How to Adjust Audio Delay in VLC Android App
Launch the android VLC app and open the video that you want to watch.
Tap on the video when it's playing.
Now select the Audio Delay option from the Popup menu.
Press the plus and minus buttons based on how you want to sync your audio to the video correctly.
How to save the audio delay settings in VLC
1. Go to Menu and Choose Settings option.
2. Now choose the Extra Settings and Choose Video option.
3. Now check the audio delay option and it will save it when you play the video next time in the VLC player so you don't have to redo the sync again.
I hope you were able to fix the audio delay when playing a movie or video on the VLC player with our tutorial.
Do let us know your valuable comments below and also don't forget to share our article 🙂